We see everyone is having a great time judging and rating each other games, but let's not forget there's also another very important event going on today! Of course, it's May 4th – The Star Wars celebration day! Hope all the fans are having a great day! To commemorate we even have a poster to celebrate!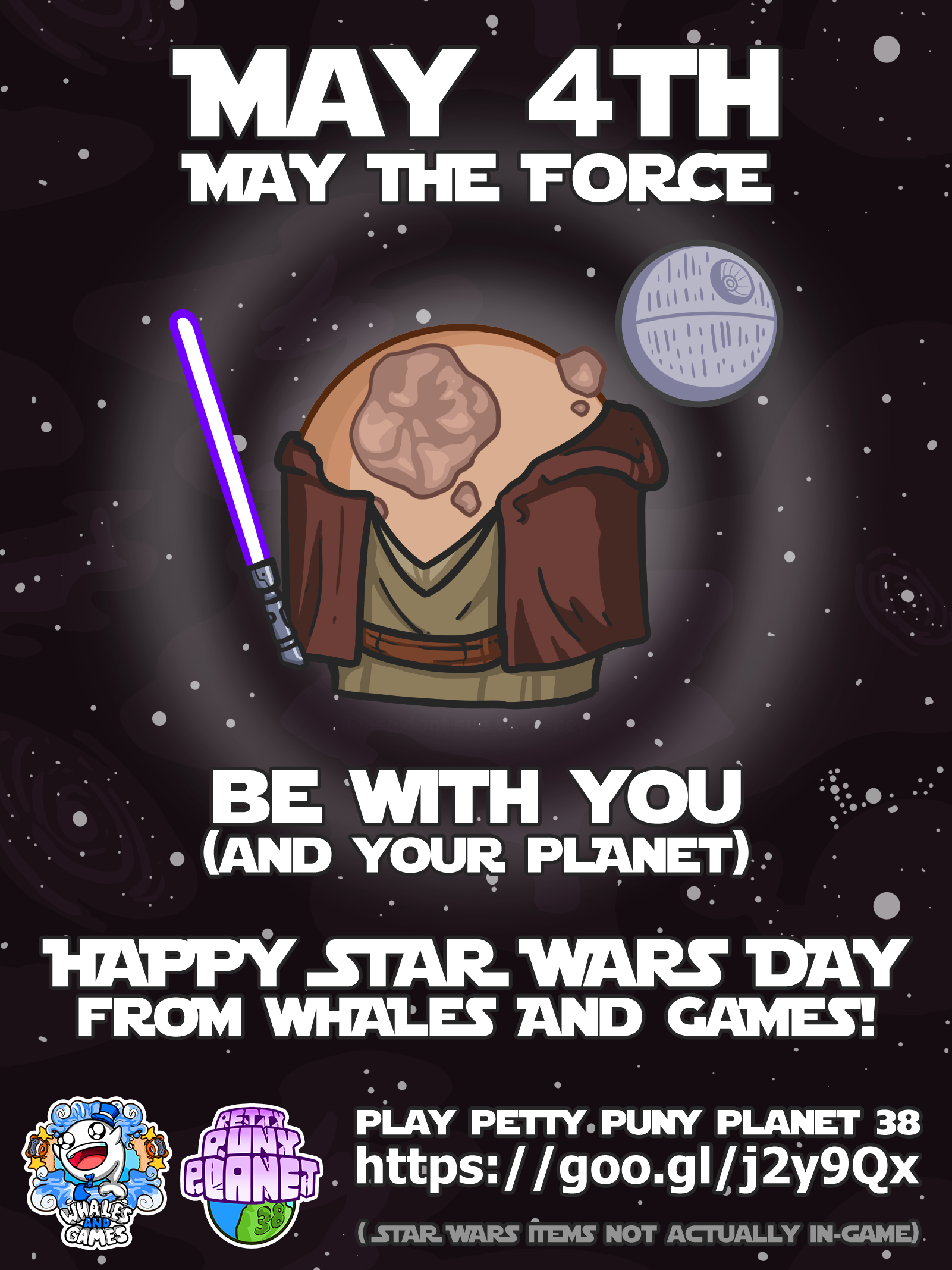 If you've got a break between revisiting the movies or what you might be doing to celebrate, check out Petty Puny Planet 38! There's no actual Star Wars stuff in-game though (for hopefully obvious reasons). But it has a moon, just not a space station one. ?
If you're curious about the game's art process (such as the way the poster above was also designed), Moski has posted a post earlier today about how we uses Krita to make the our project's art. We also still have our post-mortem to do and post, so if you've been keeping tab with us, we hope you look forward to it!
Thanks! And have an happy Star Wars day from Whales And Games! ?