This Ludum Dare's judging is ending pretty soon, and we couldn't be happier with the response we've received for Petty Puny Planet 38, our simulation-but-not-really choose-your-own-adventure-esque game. Once that's done, we'll be more than free to further update the game with some of the feedback we've received! ?
We've got lots of things planned and discussed to further expand the customization of the planet, and the interactions you can have with the game. More choices, more branching, more events, more endings, and some other stuff that could turn each playthrough into an even more unique experience.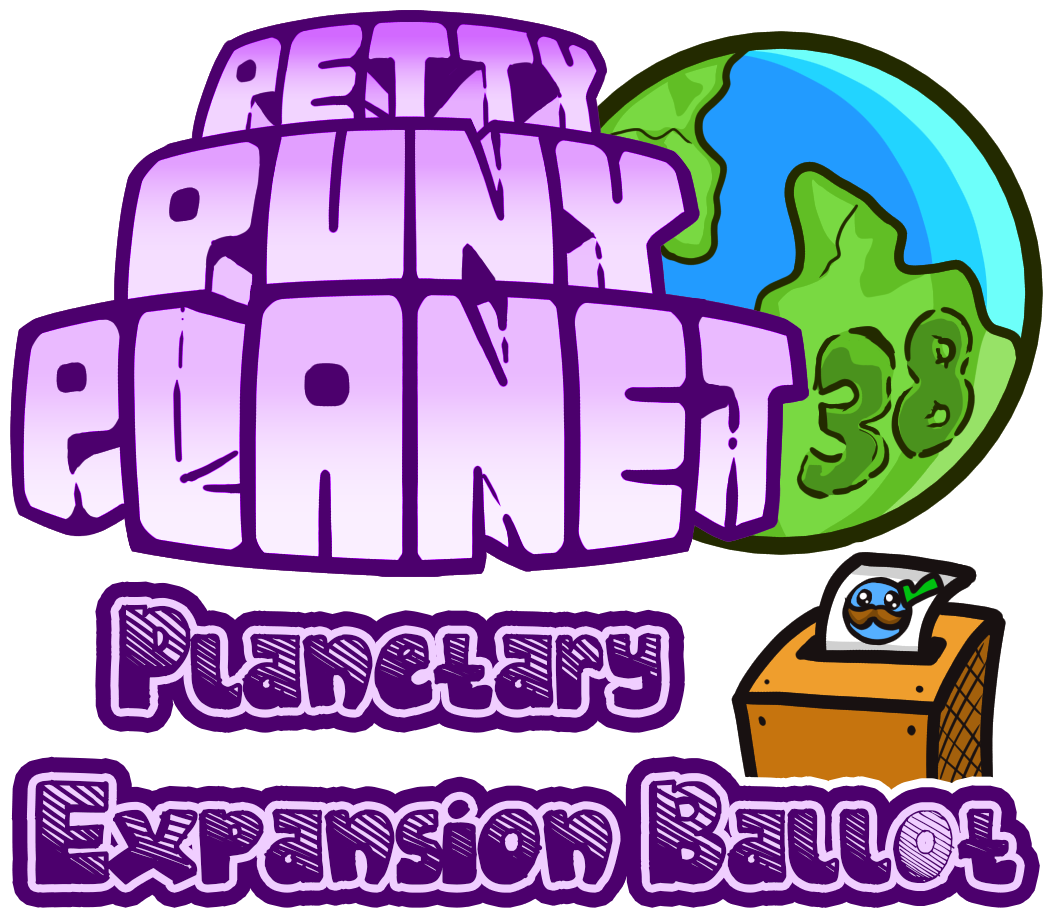 However, with all these events planned, we've also talked about user-submitted choices and events. So, if you were in charge of adding new stuff to the game, what would you add?
As in, would you like a choice that made your people spend a century bowling? Would you like an event where aliens invade the planet? Would you like an ending where the people evolve beyond comprehension and leave the planet to make their own planets? Do you just want to add a moustache and a monocle to the planet? Anything goes!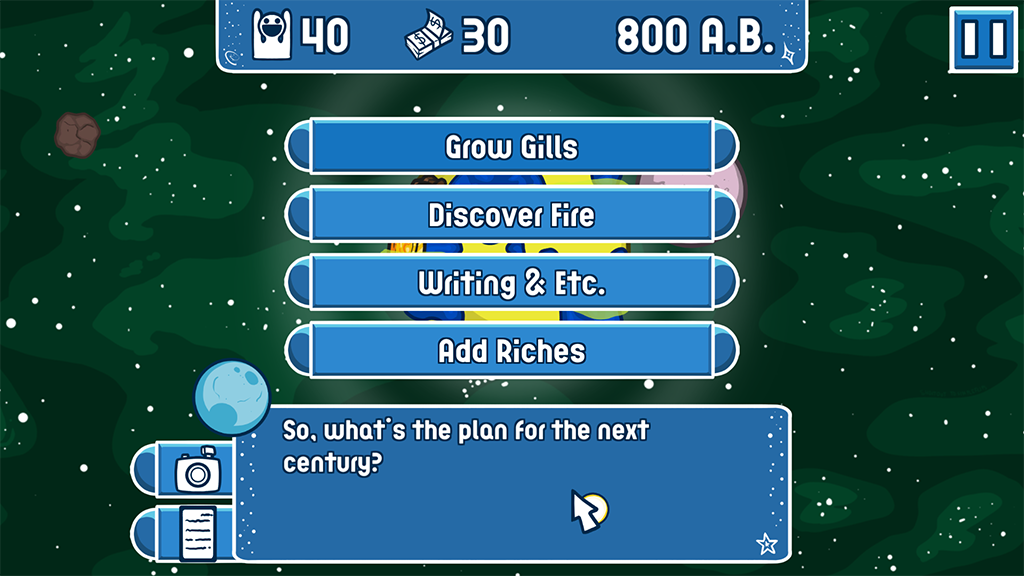 Basically, we would love to see some suggestion and ideas coming from you! Anything goes, from events and endings to features or just cosmetics. We will discuss them over, see which would be fun to add, fill in the blanks, and hopefully add them to the game. You can go as far as to suggest actions you would like to see together with the kind of stat bonuses they give and even what kind of cosmetic picking the action would show in the planet!
We'll credit you, of course. ? We're not planning on getting any monetary gain from the game, if it helps keep your mind at ease regarding these user-suggestions. We want to keep this project as a constantly evolving free web-toy that everybody can always look back too and expand upon.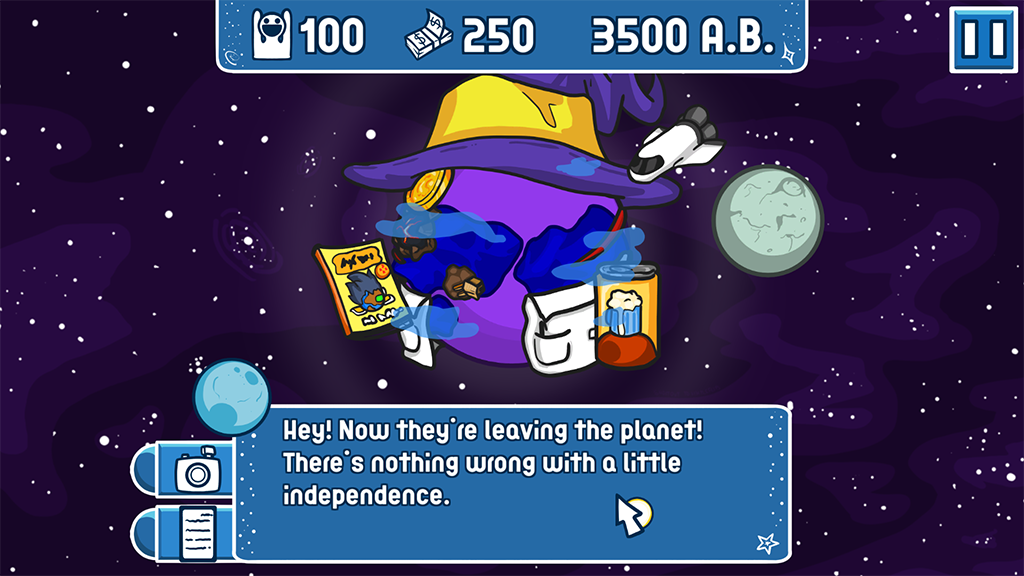 As such, if you would like to see some of your own ideas on the game, head over to the comments (of this very post) and make your suggestions there! No need to follow specific templates, forms or anything like that, just make any suggestions you have to your heart's content! Of course, we recommend you to do it after you give the game a try. ?
On behalf of our team at Whales And Games and everyone else that has jammed with us, we thank you for all the support and feedback you have given us during this Ludum Dare edition. The feedback we've received this time around smashed all our expectations, and we're really thankful to all of you!
Now then, onwards with your suggestions! ?