Newgrounds couldn't stop Jazzy Beats from spreading, so, now, it is also available at Game Jolt. Check the links. It's there too!. We're hoping you have a… jolty good time? Who came up with this? Jorge, get me better puns. Well, anyways, do check it out. It's actually quite hot in there as well, or so we're told.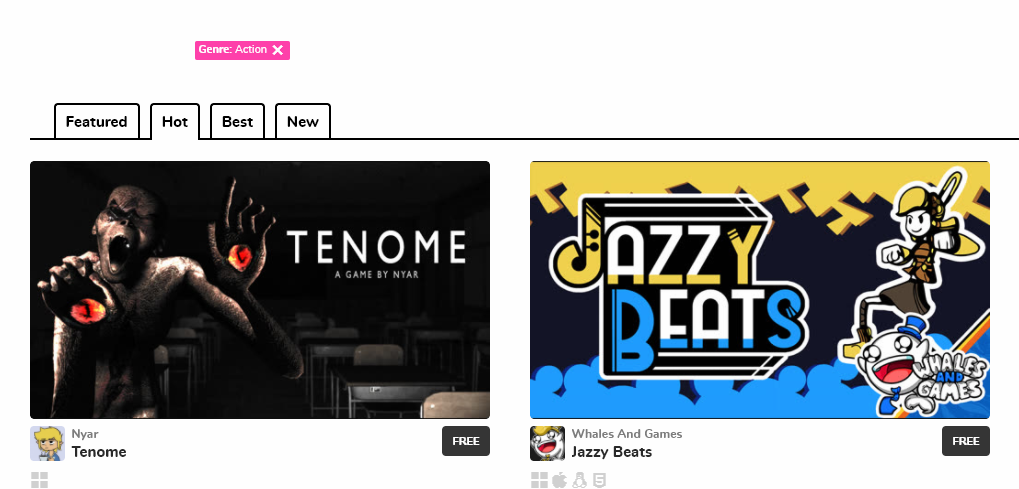 With that, the game is now available to be played from itch.io, Newgrounds and Game Jolt, with Windows, Linux, Mac and Webgl versions. If you made a game as well, we really recommend taking some time to make different builds of it too. It's been helping us, and it can help you as well.
We at Whales and Games hope that you're having a great time on this rating period. If you want to hang out with us and some fellow game developers, come have a talk at our Discordorino serverino. And once again, thanks a lot to everyone that has played Jazzy Beats. Your comments keep brightening our days! Cheers! ?