In a world, where crime thrives at the top of buildings… where grandmas get stuck in trees in rooftops… and where guerilla marketing has reached new moral lows… A hero will rise, and so will the profits of his sponsors.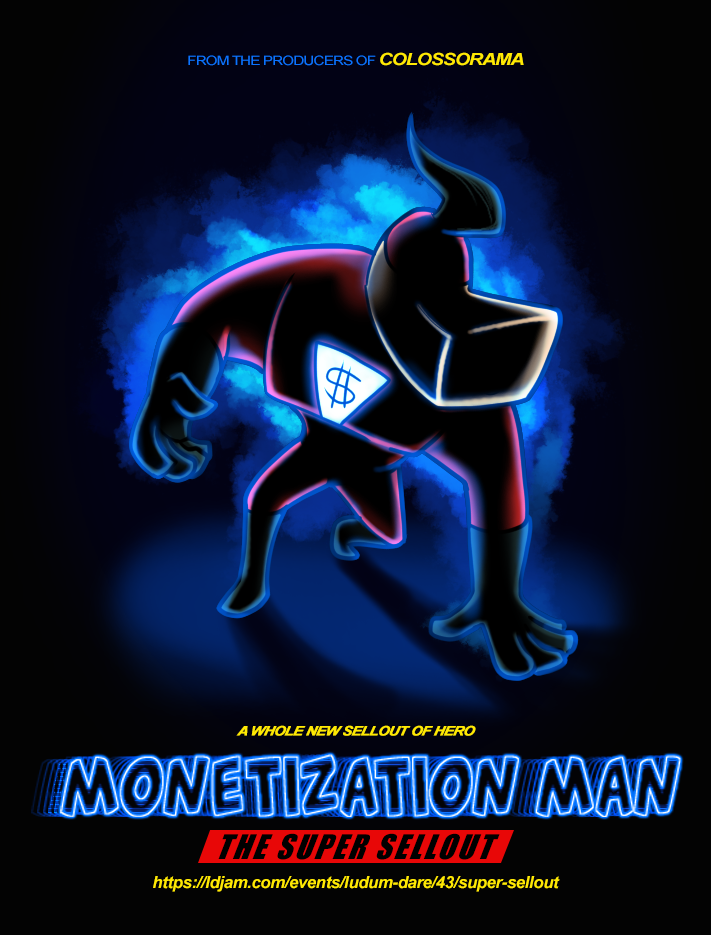 Coming this winter… a hero will sacrifice everything to save the people around him and to satisfy his sponsoring overseers. His dignity, his integrity, and his laundry budget. Because being an invincible superhero doesn't pay the bills.
You won't see the adventures of Monetization Man in the silver screen anytime soon, but you can always play Super Sellout, our Ludum Dare 43 entry, and hopefully have a laugh. It's no blue furry man-legs, but it'll suffice.
Here's hoping you enjoyed this quick goof. If you want, you can always come chat and share your own Ludum Daregames at our Discord server! And of course, we're also looking for Ludum Dare participants to follow through our Twitter account!