The city is in dire need of saving! Our entry's first screenshot sports this city's brandest new handsome and brightest hero ready to save those in dire need! I wonder if there's anyway we can come to monetize this man…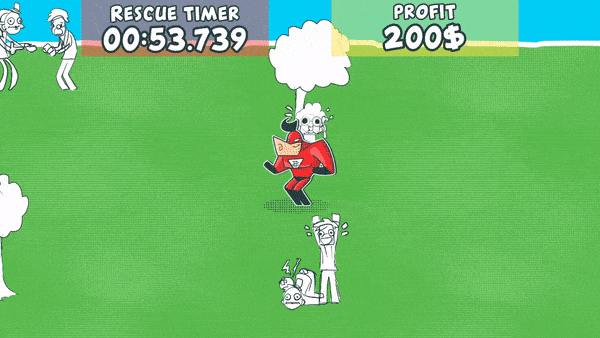 This is only some very early animation and system progress for our Ludum Dare entry. Just like it was the case with Jazzy Beats, there's still a lot we need to get down before you can fully grasp how "Sacrifices must be made" makes into the theme of this game, but we promise we won't keep it a secret much longer! ?
Want a place to chill-out while working on your entry? We'd love to see some of the progress of your own games over at our team's Discord server!