Hey there! 👋 Long time no see! You might have noticed that we have been a bit missing-in-action in updates these last few months. You'll be glad to know that it's not because things have been slow on development, but in fact, much the opposite! Keep your eyes out, as we're about to unveil to you something about an early demo. 👀
Development on Townseek has been advancing at such an incredible pace these past few months that we've barely had any time left to write and make update posts! As the dust is finally settling down now that we've finished some big internal milestones; and as big partnerships are starting to come together on the horizon; we're planning to return to the monthly update posts! ⏱️
But, rather than having you wait or reading a news post to check on the status of the game this time around, we're putting it in your hands instead! We're happy to announce that we've just released an Early Demo for Townseek available to download right now on Steam!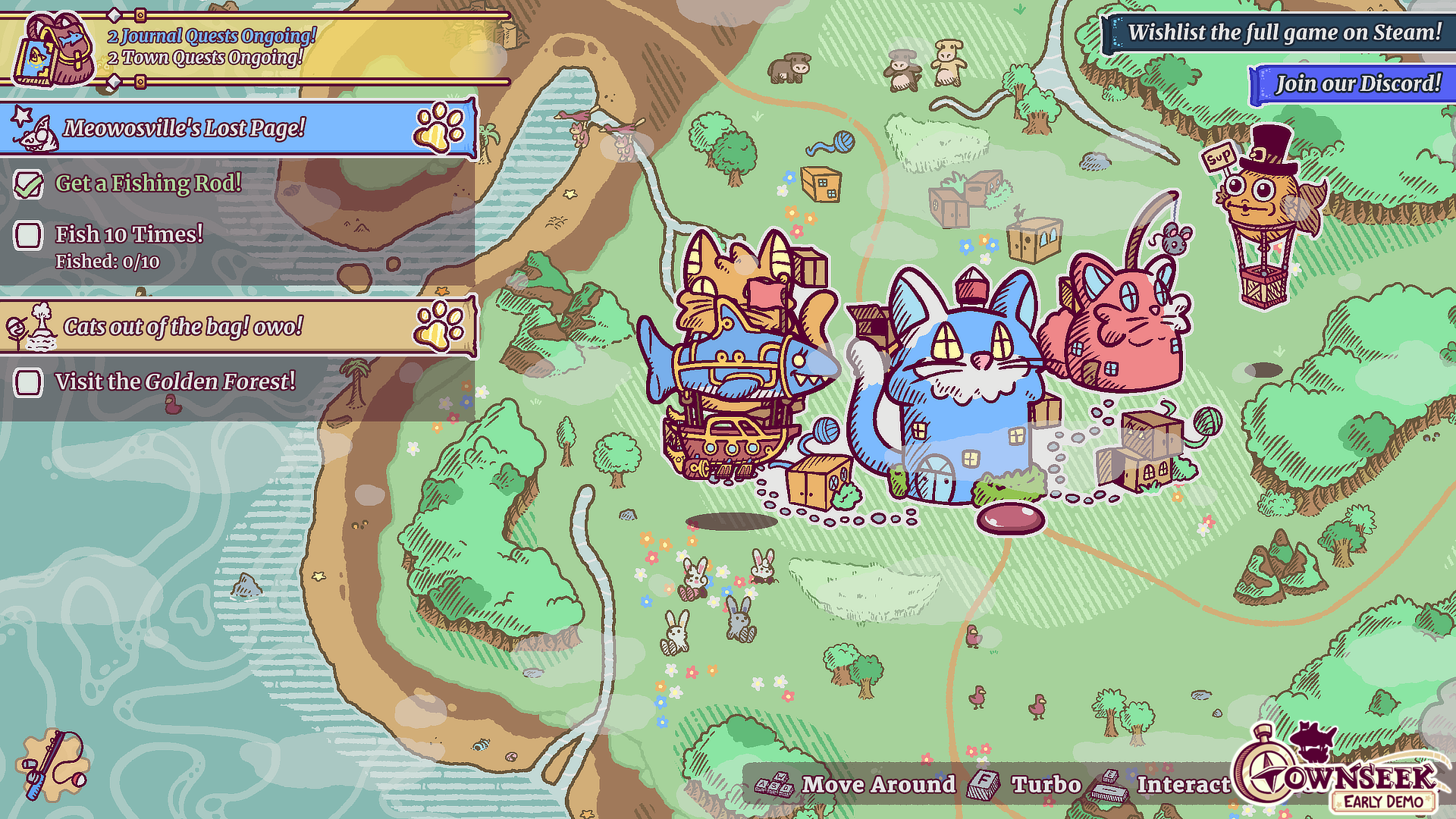 This early demo of the game features 5 different towns, over 20 landmarks to discover, and more than 120 items to collect! It also covers some of the original jam version's activities with fishing and mining; and introduces some new ones such as foraging and quests. While our internal development version has a lot more content at this time, like digging, bottles, and more towns, we believe this is a good vertical slice of the game! It shows you what we're up to without spoiling much of what we've got in the works!
While the game is still very much a work-in-progress, and there's at least one year of development time left on the clock, we consider that now is a great opportunity to check on the overall interest in the game! Since we won't be doing early access, it's important for us to use opportunities like these to collect feedback on what we can improve on the game. It also helps us understand what folks are looking forward to; gives the chance for players to see how the game plays out; while also providing us the opportunity to receive feedback on what we should balance and polish!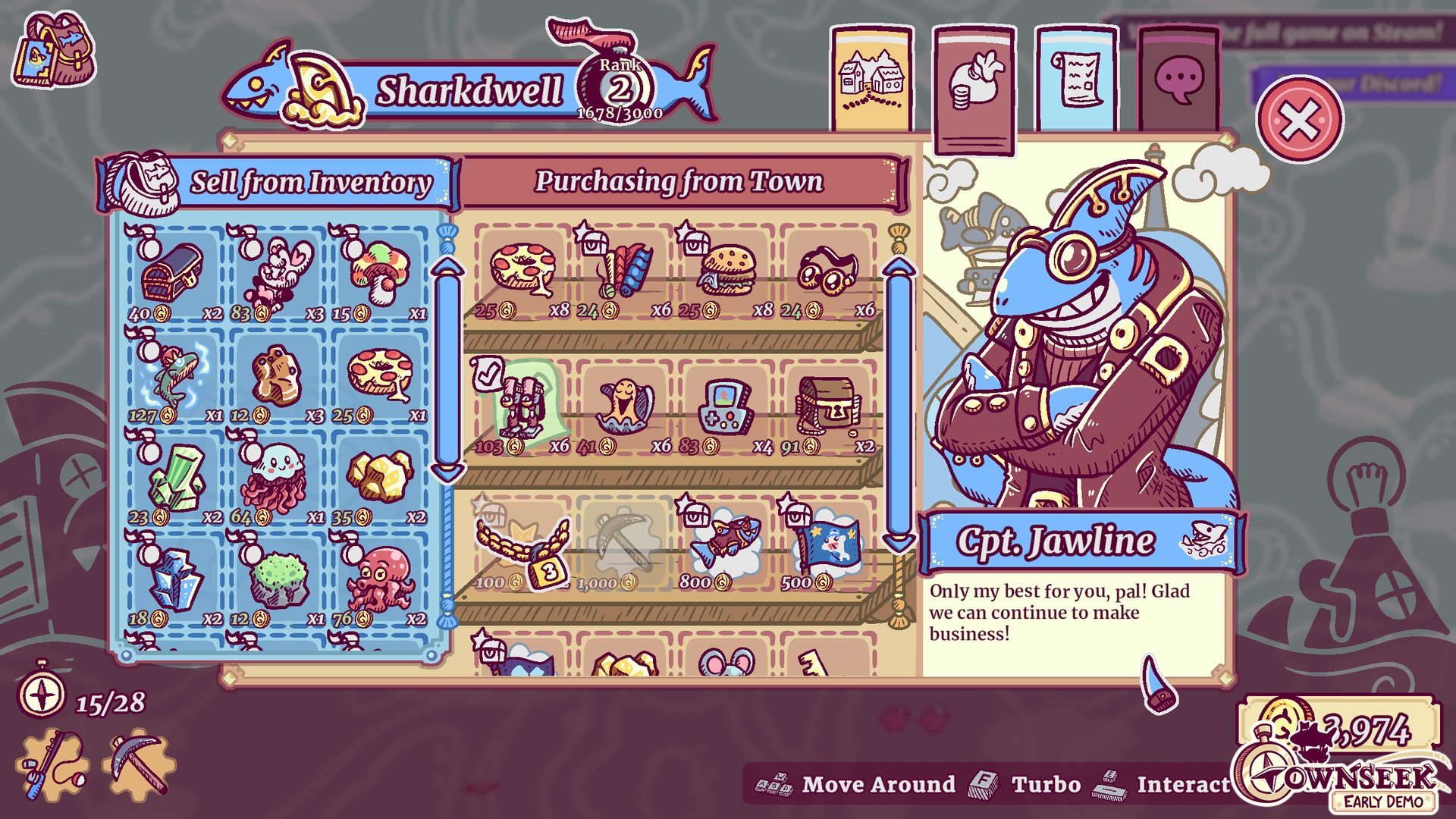 The demo will be available until the 28th of June! It'll be available alongside Dreamhack Beyond, Summer Games Fest, Wholesome Direct, and while we're not participating on it officially, Steam Next Fest! We believe that's enough time for you to check on the game! Based on community play-testing, the demo should last you anywhere from an hour or two for full collection completion.
Of course, if you miss the demo for any reason, fear not! There'll be plenty of future opportunities for a new demo and more showcases later down the road!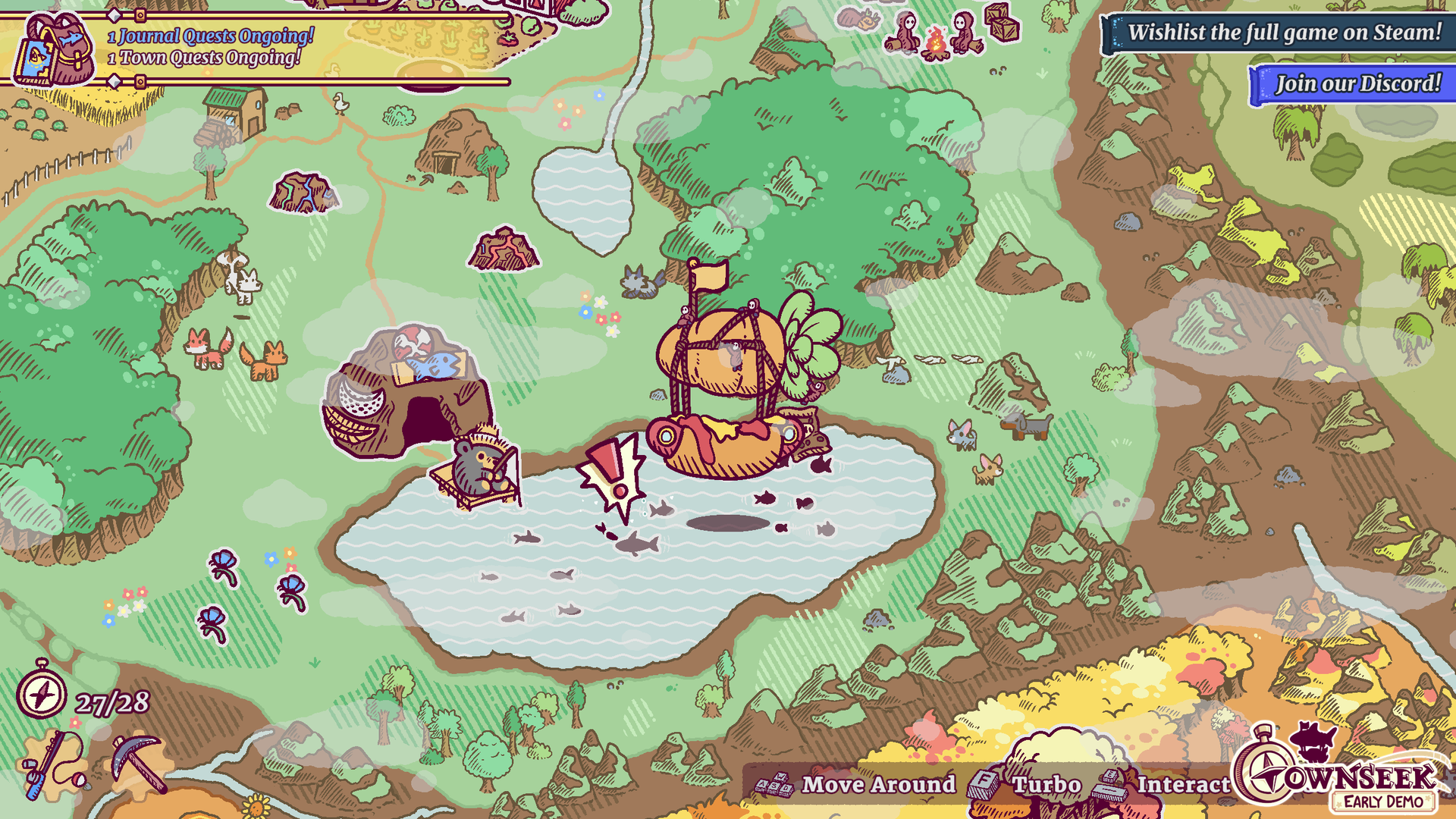 In case that you have some questions about the demo and what's to come, please check out our Townseek Early Demo – F.A.Q. and Feedback Thread! It should encompass most of the doubts that could rise. Naturally, feel free to let us know if you've got any further questions, and use the thread to provide any feedback about the game! 👍
On top of the demo, there's a lot more happening around Whales And Games! We will be celebrating our 5th anniversary soon! Look forward to it, as it will include more in-depth development details and insight! Five years, where does the time go?
We'll also be showing up on Wholesome Direct, this Saturday, alongside almost a hundred of other wholesome games! Pay attention as, while our time-spot will be a bit on the short-side, it'll include some new footage of towns that are not included in the demo! 🔎

And that's about it for now! We wouldn't want to stop you from playing the demo any longer, would we? Take it for a spin! And when you're done, feel free to either use the Feedback Thread or hop into our Discord Server to share your findings, opinions and feedback! And for more frequent updates and sneak peeks, you're always welcome to us on Twitter!
We hope you have a whale of a time exploring this first look at the brand new world of Townseek!
We'll be seeing you in the next post! Cheers! 🥂🐳