Another Ludum Dare, another game done! It's been awhile since our team worked so thoroughly on one of these. Even with different timezones, blackouts and time displaced samurai-themed cartoon breaks, we somehow managed to put it together.
Let's keep it tidy and simple, after creating and developing Colossorama (LD36) and Hyper Holomayhem (LD37) on past events, we would like to present you Petty Puny Planet 38!
Why have a pet rock when you can have a pet planet? (Technically the same. The planet is just a bigger and cosmic rock). As some bigger-than-life entity, it's your job to take care of a tiny small world – and the tiny people that live on it – and take it for a spin. Decide every century on how to further develop it. Give the people reaches! Teach them about fire! Mutate them if you must!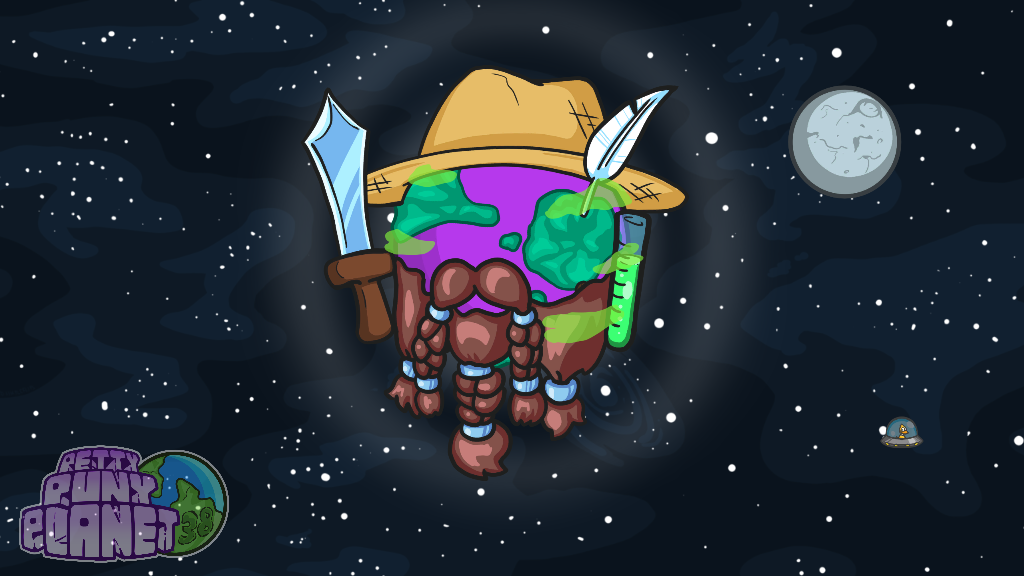 However, take in mind that being in charge of a planet is hard work, so you'll have to take a hundred years long break after every choice. Just hope that the tiny people are still around when you're back. They're smart people. They'll figure something out.
And of course, there wouldn't be choices without consequences! Take the right decisions and your people can be prepared for the worst. Certain decisions branch into others. Some could make them richer and happier, while others can have the opposite effects! With 8 endings, it's up to you to put the Plan in Planet and take the people onto a new era!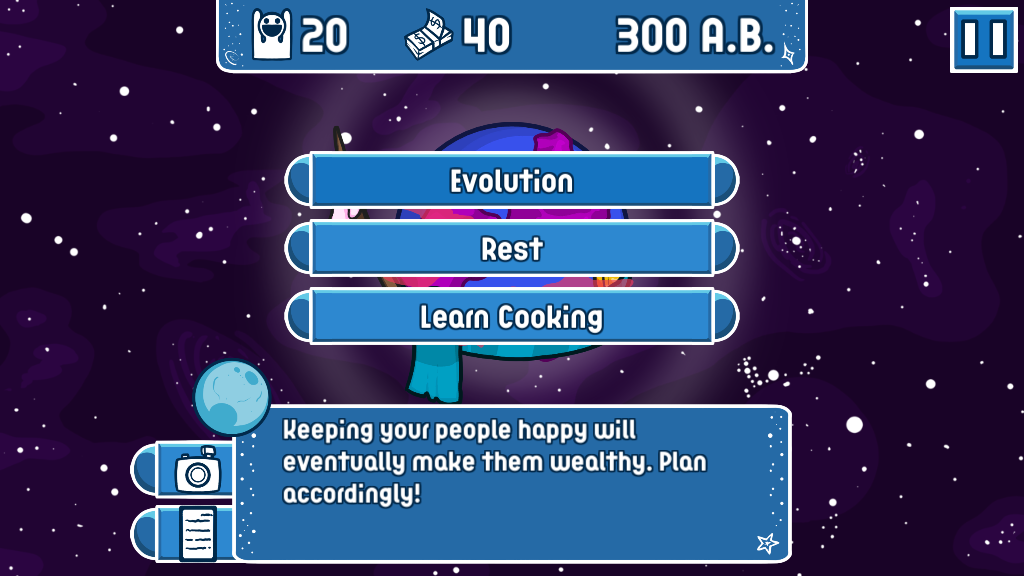 Or if you don't want the responsibility, then just go and make the wildest planet that you can. Most choices and events have a visual impact on the planet, making this one of the most outlandish dress up games you've probably ever played. If you decide to player the desktop version of the game, at any point, feel free to press the camera button and a screenshot of your planet will be saved on the game's data folder.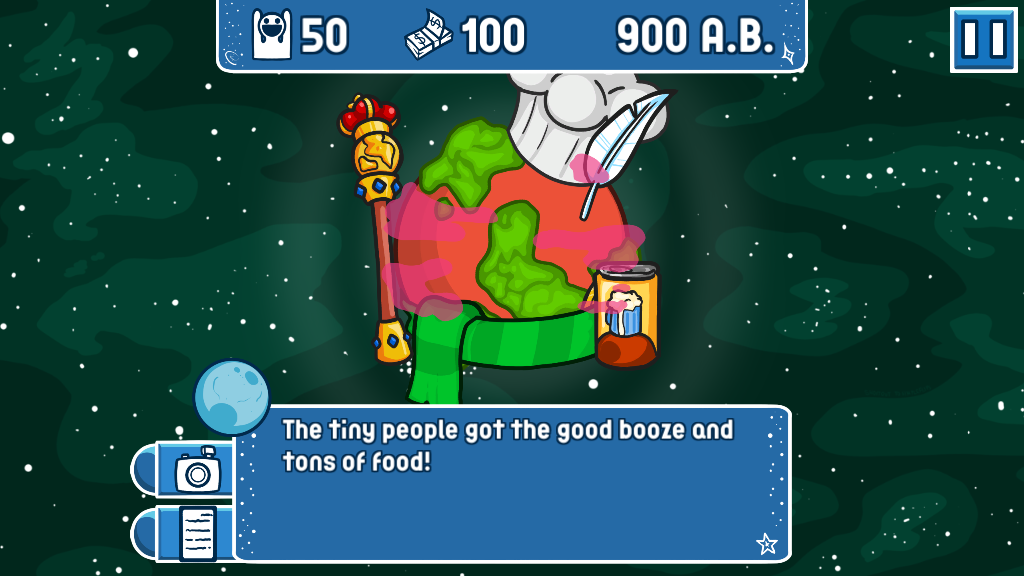 In case you don't really like desktop versions, you can also play it on your browser, or download it for Android devices! We hope that you like it, and that your feedback can help us add more features in the future! Hopefully, any post-jam updates will take less than a hundred years to be developed! We'll update you with a post-mortem in the coming days, so I hope you keep us in your sights for a while.
Well then, what are you waiting for? We're looking forward to see what kind of small world you're going to have in the end, and we hope you share your screenshots with us! Go on now, you can create your own planets over on itch.io, and don't forget to leave us a comment over at our Ludum Dare page!
In behalf of team Whales and Games, enjoy your pet planets!