My buddy Jorge already posted a timelapse video about our game, Petty Puny Planet 38, highlighting the evolution of the project from the coding and developing point of view. However, there's nothing there about how the art assets actually got done, because I did that on the side. Hooray for teamwork!
Let me talk a bit about why I used Krita, a free open-source digital painting program, to make the game assets for our 3 game jams so far, plus some other projects with varying degrees of success.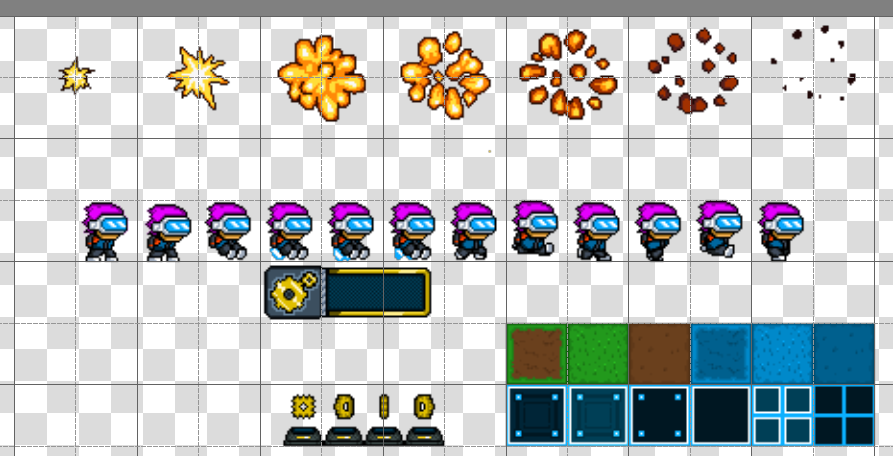 The most important part comes first: Krita is free and open source. Completely free. No hidden charges, no recurring payments, no shades-of-gray morality involved, no account making. I've been using it for years now, and it's a solid alternative to others like Paint Tool Sai, Fire Alpaca and even Photoshop (as long as you don't need to use vectors or text, which are Krita's weak points. In which case, yes, I use Photoshop).
If you check the website, you're probably thinking that it's mostly a program for digital painting art, and yes, it is. Regardless, like pretty much any other art program, it can be used and adapted to suit your needs. For example, I've been using it to make 2D assets for a few projects that Jorge and I have worked on. Our most recent one, made for this past Ludum Dare 38, is Petty Puny Planet 38, which uses full layered drawings.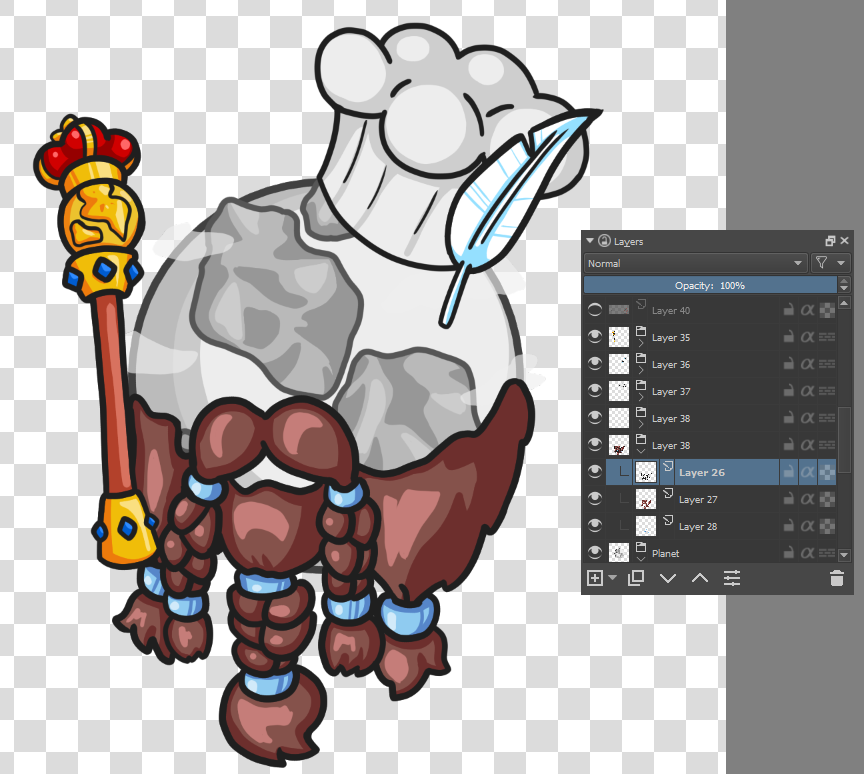 During Ludum Dare 36 and 37, however, we instead made games that used sprites. With brushes, guides and tools that can help with it, I also used Krita to make everything that you can see in our games, minus the text. All the UI, buttons and such were made with it as well. Krita is just that flexible.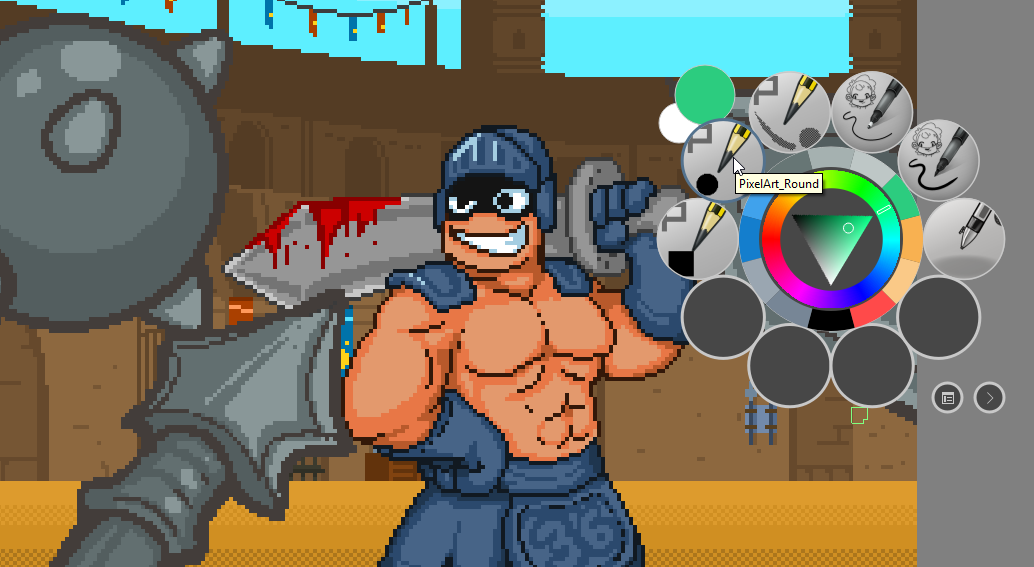 Thus far, I've shown that we've used Krita for a platformer, an arena and even a simulator of sorts. While it's not public, we also made a tower defense game at some point. The assets, again, were made with Krita, even though the animations and what not were done inside of Unity itself. (Krita actually supports animation, but that's something I haven't dwelled on yet)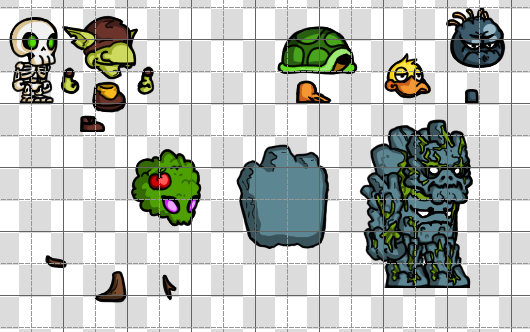 Since we're a team, it's been a breeze to separate our work and allow for the coders to code and the artists to art, which have resulted in appealing and polished experiences, or so we've been told. But if you're a one person game jammer, well, with enough practice, you can have some of your most needed assets done within minutes. I'm still learning a lot about this, but so far, I've had a lot of fun.
Aside from games, though, I've mostly used Krita to draw fanart, comics, original characters and even channel art for youtubers, streamers and what not. Feel free to click on this shameless plug if you'd like to check my deviantArt.
Krita doesn't reinvent the wheel nor try to do some arcane magic, so whatever you know about art theory, layers, filters and what not still applies. Here's the link again if you'd like to check it out! Take it out for a spin and see if you can put it to use in your own projects. As for me, I can see myself using it in Ludum Dare 39 as well.
Before I leave, if you liked this post, please give Pretty Puny Planet 38 a try. I hope that you like what you see there. In behalf of the team Whales and Games, thanks for reading. Cheers! ?