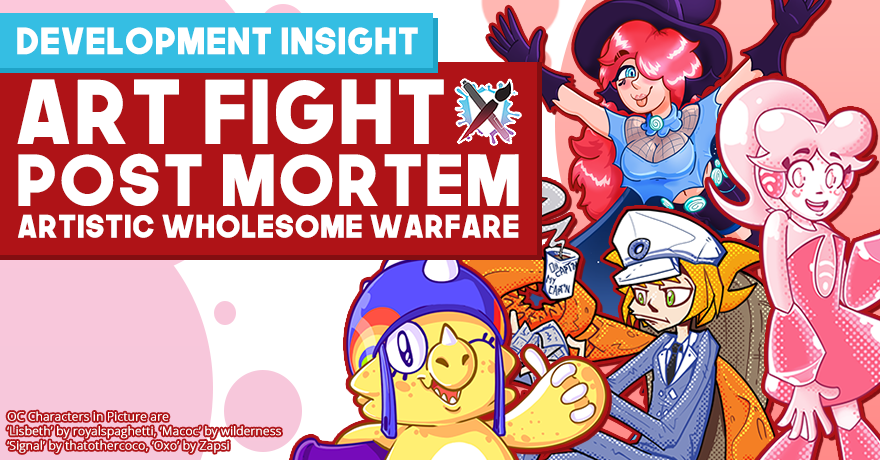 While Whales and Games has been primarily a game development studio, during July and early August, we took a small detour to get into an art-oriented endeavor. Invited by a community member, Moski (that's me, hello!), the lead artist of the team, participated in an event known as Art Fight, with the purpose of learning new techniques and push the boundaries of what Whales and Games can do at an artwork level!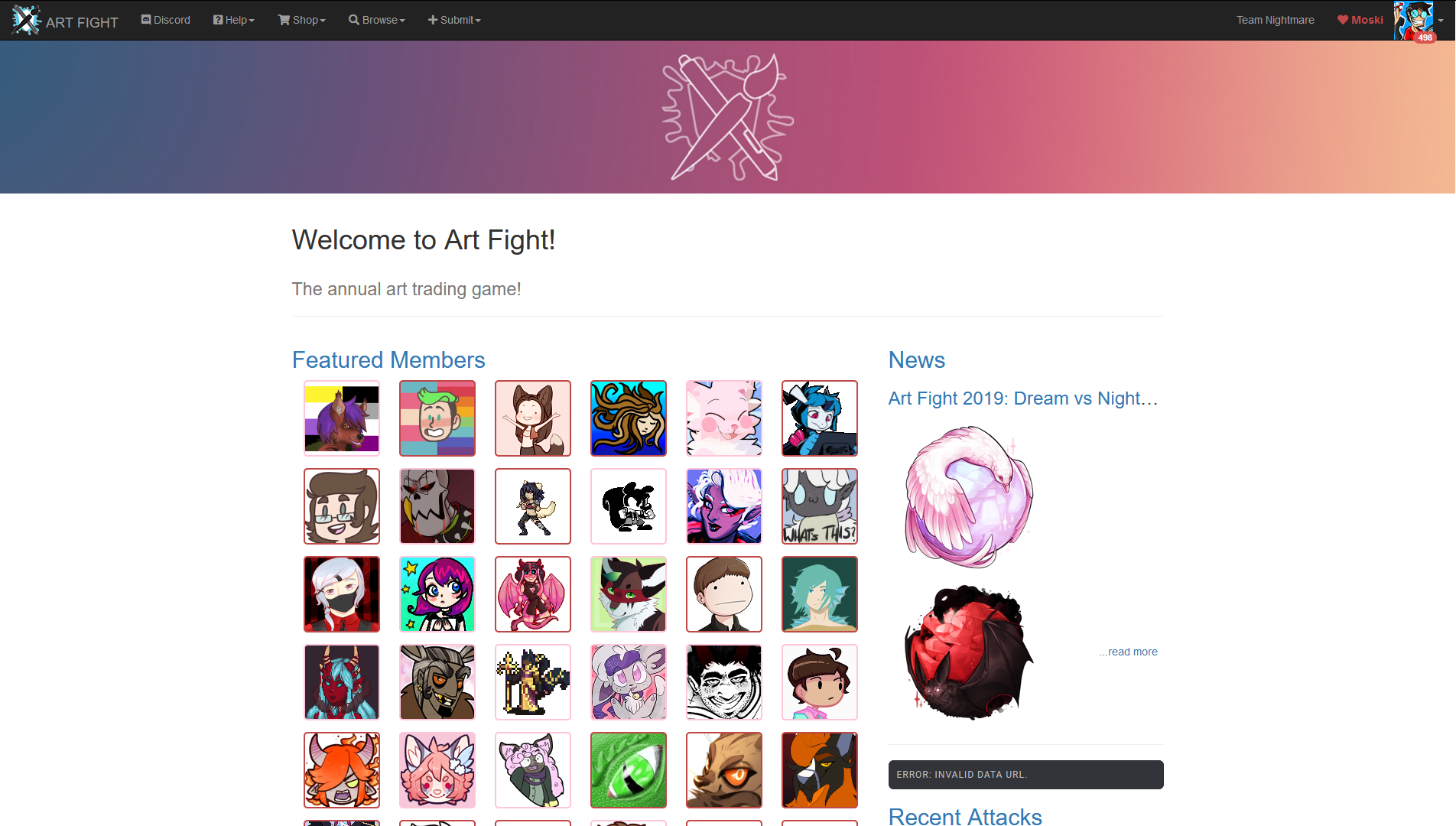 The event, Art Fight, is an annual art game where people of all skill levels are split into two teams. Participants upload their original characters and "attack" the opposing team by drawing their opponent's characters! Fighting by gifting! The more you draw, the more likely you are of receiving revenge attacks (that means, being attacked by someone you've attacked before)!
While this was my first Art Fight participation, I made it my goal to try something new on every piece of artwork I'd make. Be it a new style, or a new technique, I wanted to take the event as a self-improvement activity, with plans to put what was learned to work for our games and social media in the future.
Before I go into the innards of the experience, I'd like to say that everything that I created in the Art Fight was made with the free open source digital painting program Krita. I assure you I'm not sponsored or anything, but I highly recommend it to people who want a sturdy and flexible drawing tool without having to pay for it.
Other members of the team helped me through feedback, suggestions and even by animating some of my creations using the game-engine Unity using their new animation package for skeletal animation. Again, not sponsored, although that would definitely be cool.
Considerations About our Approach
Doing an Art Fight attack for a person I've never met before resulted in a lot of thoughts for me early on. Should I select characters I would like to draw, or something that would challenge me? Should I do as many attacks as possible, or take my time and make stronger drawings? What style should I use? Should I make revenge attacks, or attack people who are more likely to revenge-attack me?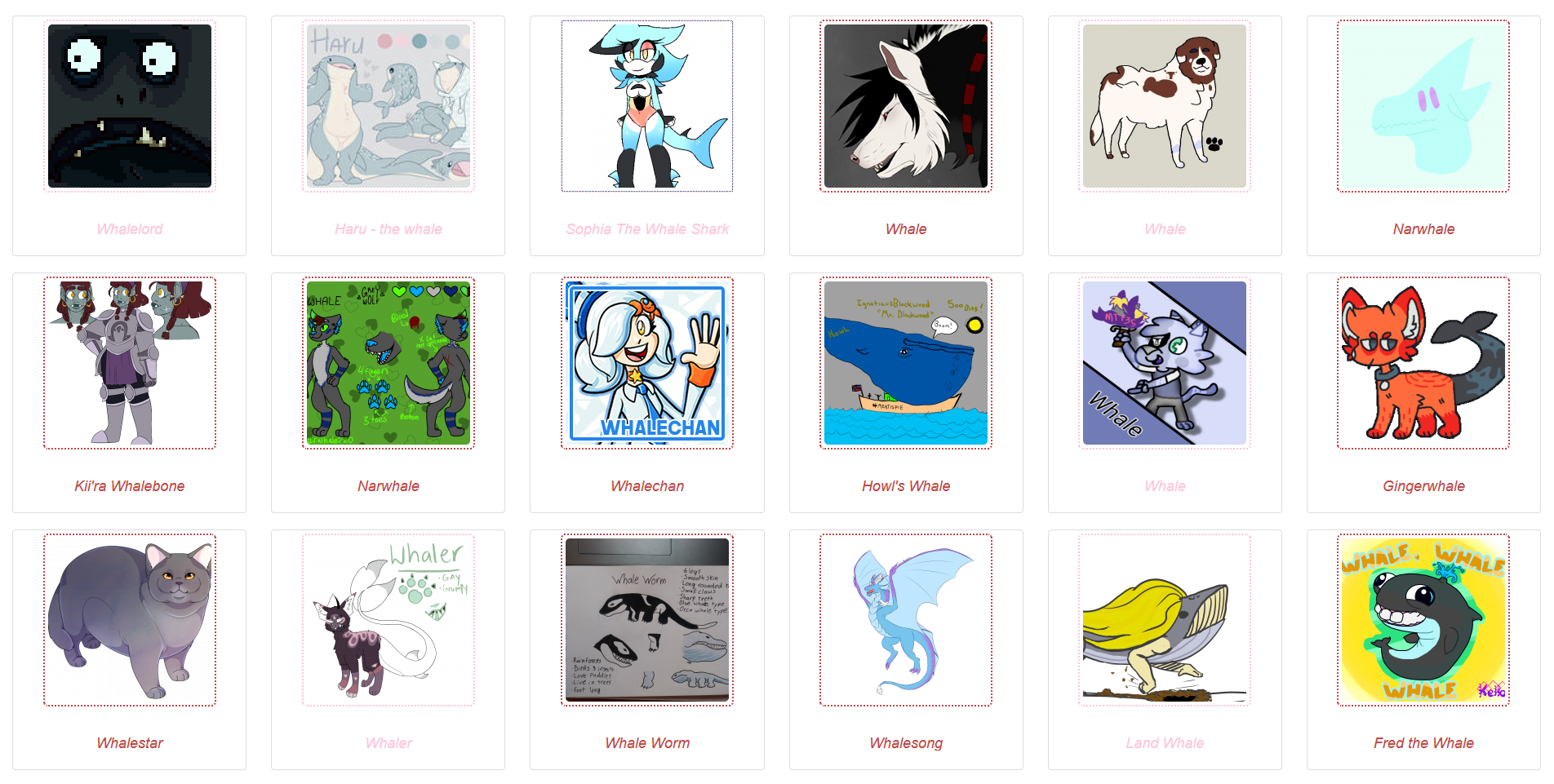 While I can't say for certain that I ended up following a set pattern, I came to some conclusions while making this search:
We joined the Art Fight as newcomers and strangers. If we wanted people to attack us, we needed to be known around, commenting on people and networking.
Early on, without any submitted drawings, people that wanted Revenge-attacks may not attack people who have not done attacks before.
A marketing staple – First impressions are everything. Having a nice layout helps people feel that someone is putting effort. This includes the main profile and the quality of the attacks being submitted.
I donated enough to get access to modifying the CSS of my profile, giving it a better appearance that was in-line with what we normally use for our Whales And Games branding.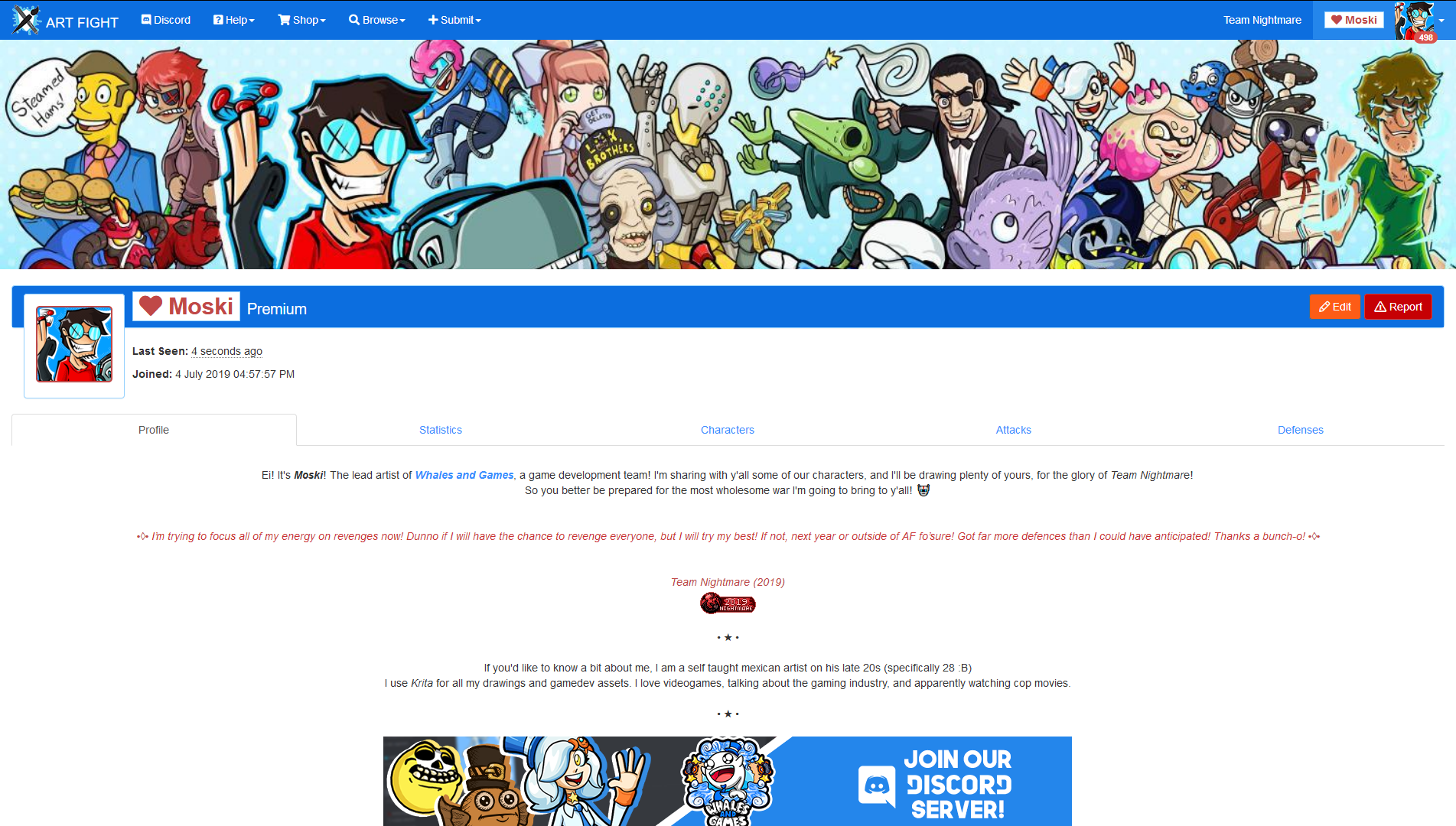 While I grew up enjoying drawing lots and lots of characters, I decided to go with a quality-over-quantity approach. On average, I'd say that I ended up dedicating a day-worth or more to each drawing. Some took less time, and others took far more. It mostly had to do with the styles and experiments done on each work.
Technical Art Insights
You may ask, though, what kind of experiments did I do? If you've seen my work across Whales and Games' social media (namely on our Twitter and Facebook), you've probably known me for drawing cartoonish-esque characters with a cell-shaded style, this means, there's a very strong distinction between colors and shadows – consisting of one set of shadows and one set of highlights – instead of a smooth blending.

While that still was visible in many of my attacks, some of my new tests during the event were as follows:
Airbrush Overlays – Digital art requires the very least a minimum of organization. By grouping the colors or even the lineart with them, there are ways to help colors pop. A simple-yet-effective way to give colored drawings a more vivid aspect was to add black and white airbrush overlays, giving the picture some light effects. However, these can disturb the background, or even other elements if not used carefully. Fortunately, Krita had something for the occasion.
Grouped Inherit Alpha Property – When making game assets, I had to learn a non-destructive way to make things that can be easily recolored and shaded, and I ended up using that methodology in a lot of my attacks. One of Krita's layer properties is called Inherit Alpha, which makes the opaque content of a layer only visible where there's opaque content in layers below that one. Applied inside groups, that allows for things like the airbrush overlays to only be displayed within the group, preserving the edges and avoiding getting in the way of the background and other objects.
Brush Patterns – Half-tones (usually displayed as circles of varying sizes) are a popular technique usually given to make something look retro or stylish. While they can be used as fills, Krita also allows to use them on brushes, and to modify their behavior, up to a point. This applies to other patterns as well, but, as far as I could find out, Krita is somewhat limited on them, and getting a consistent, predictable use of them is nigh impossible within the program.
Layer Styles – Photoshop has styles that allow for strokes, drop shadows, satins, bevels and what not. It turned out that Krita also has some of them. They're more clunky than in Photoshop, and they seem to amp up the resources to manage the program, but it's good to know what there's non-destructive methods to achieve some popular effects.
Numerical Results
The numbers aren't everything, since this event was made to help artists connect with each other, have them practice by making them draw new characters and have an overall fun time.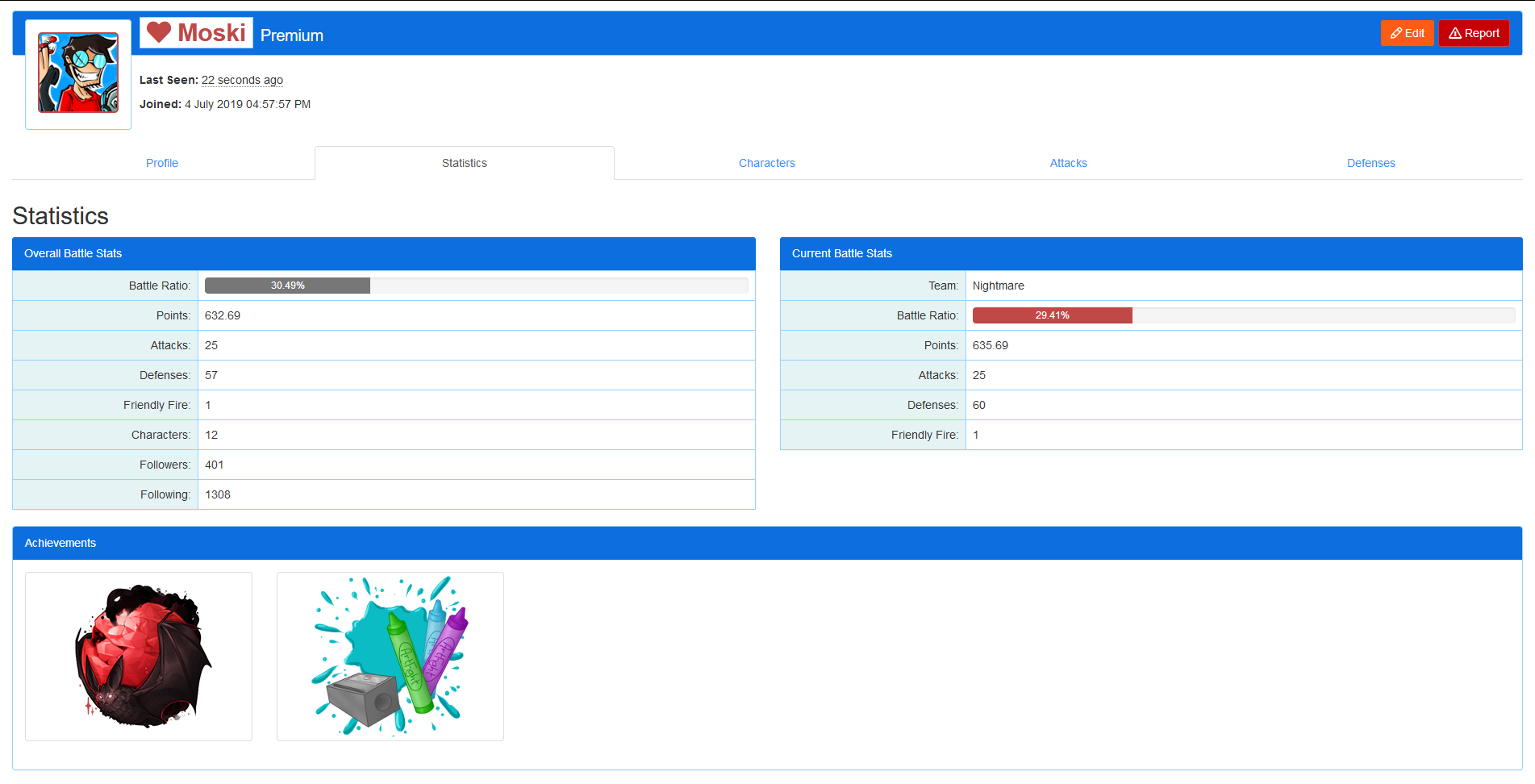 That is still the case here, but because of our aggressive approach to networking and the mentality of doing quality art over quantity, I think some numbers are still worth evaluating.
During the event, I made 26 drawings. While the plan was to make at least one daily, sometimes I managed to make more, but situations around made it more manageable to take a slower pace than trying to crunch that much work.
We received 57 attacks, of which I managed to make a revenge of 12. We couldn't have foreseen we'd get this much attention, and we're extremely thrilled and grateful for them all! Some were also the result of attacks we did, so I'd say that the system is working as intended. We'll be trying to answer back to all the attacks we've got in the next edition of the event, we hope!
During the event, as a result of commenting, networking, and keeping people on our tracks, we got 400 followers. That's roughly one attack for every 8 followers!
I only did one friendly fire, attacking one person of our own team. It was a revenge attack. I wanted to avoid doing friendly fire attacks in the spirit of the event, but I did want to respond to some of the ones I got. Sadly, I ran out of time, and that's as much as I could do.
I submitted 12 characters from the Whales and Games universe namely our mascots and Whipped and Steamy characters due to it being some of our most character-oriented designs. The 57 attacks we received were scattered among them unevenly. Worth noting, Whalechan received 12. Buns Buns got 15. Jazzy and Bluessom appeared together (meaning both characters were accounted for) in 3 different pieces. Only Princess Dom. went back to her kingdom with no attacks.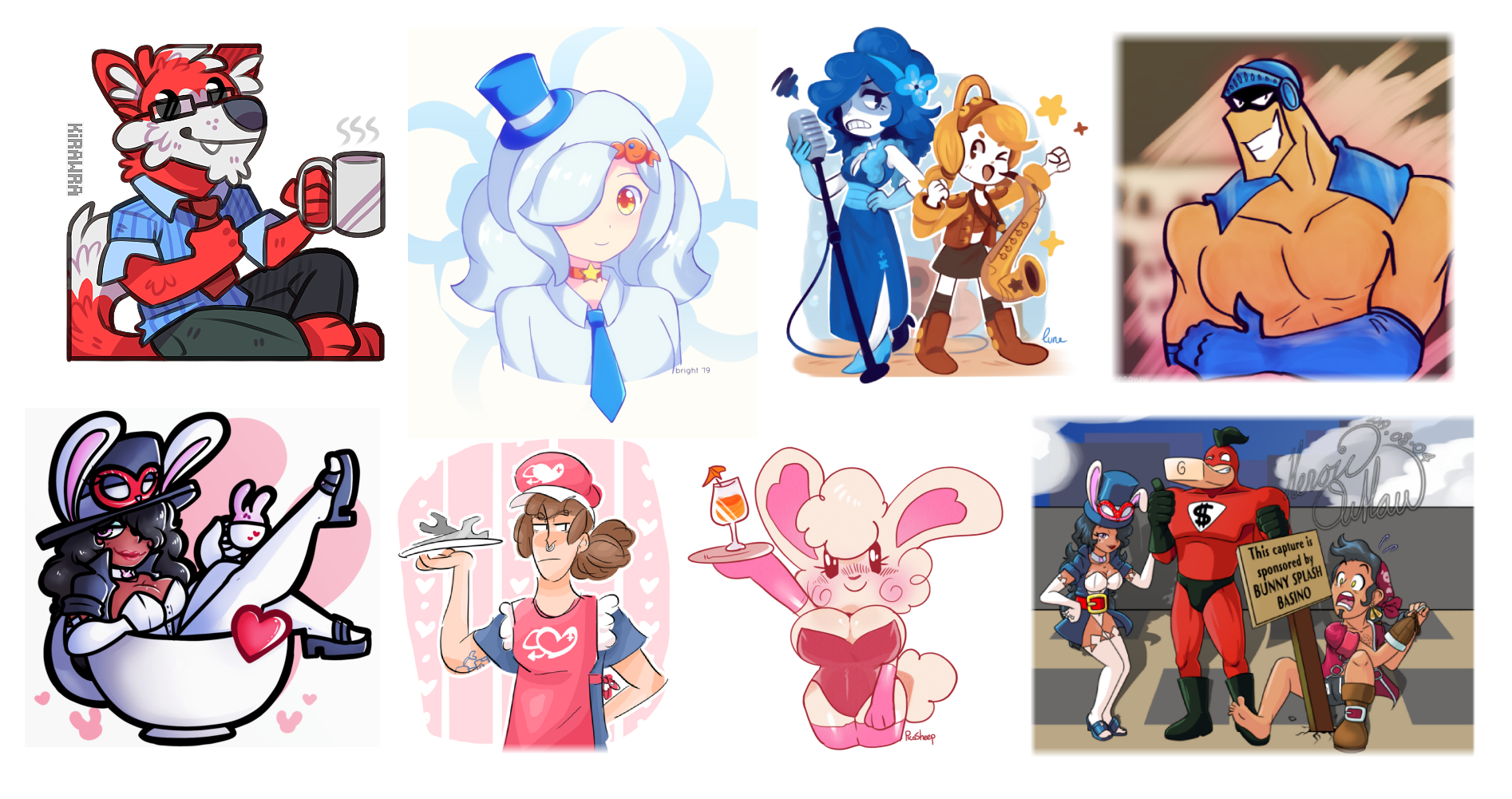 Artistic Feelings
Now, for some, that might have been some very-specific artist gibberish and marketing boogaloo. But other than techniques and tools, art is also about feelings. And these past few weeks of working almost daily for hours to end have made me evaluate a lot of things about how I feel towards art.
Being able to work with many characters and many styles made me think back on the words that some of our other team members told me once. I don't have "one style", but rather, my "style" is still evolving, and encompassing adaptability. Adjusting to different things, instead of just drawing always in the same style with predictable characteristics. Be it soft or intense, fluffy or muscular, cute or monstrous, and the in-betweens, I always found enjoyment in what I was doing. There were some hiccups, but I'm pleased with my performance on my 26 attacks.
Working with so many new characters revitalized my love for character design as well. While I've been proud of my cartoonish style, I've had a chance to draw cute, sexy, horror, weird, and more, with varying degrees of realism or cartoonishness. I got so excited by making characters that I even sketched a bunch that I didn't have the time to finish. Hopefully next year!
But drawing this much for so long also had some… adverse effects. Little moving around, lots of time sitting down, just drawing and drawing, nothing of that did wonders to my body. I felt a lot of fatigue at times, somewhat cranky, and I devoted so much time to doing artwork that I had little time for hobbies like gaming or going out with my friends. I got so engrossed in making artwork that almost nothing outside of it mattered for a month.
Trying to get as many attacks as possible, I continued to double, triple, quadruple and quintuple guess if I was doing things right. Was it better to spend more time in a single attack to make it the best it could be, improving as an artist? Or should I cut my losses after a while and submit something that was good enough? Should I spend more time commenting and getting to know my fellow artists, or more time doing actual drawings? The looming feeling of "I'm doing X when I should be doing Y". Like a thought that someone has said to me before, "it's the opposite of an art block. It's an art overwhelm, being incapable of doing a thing because you have so many possibilities".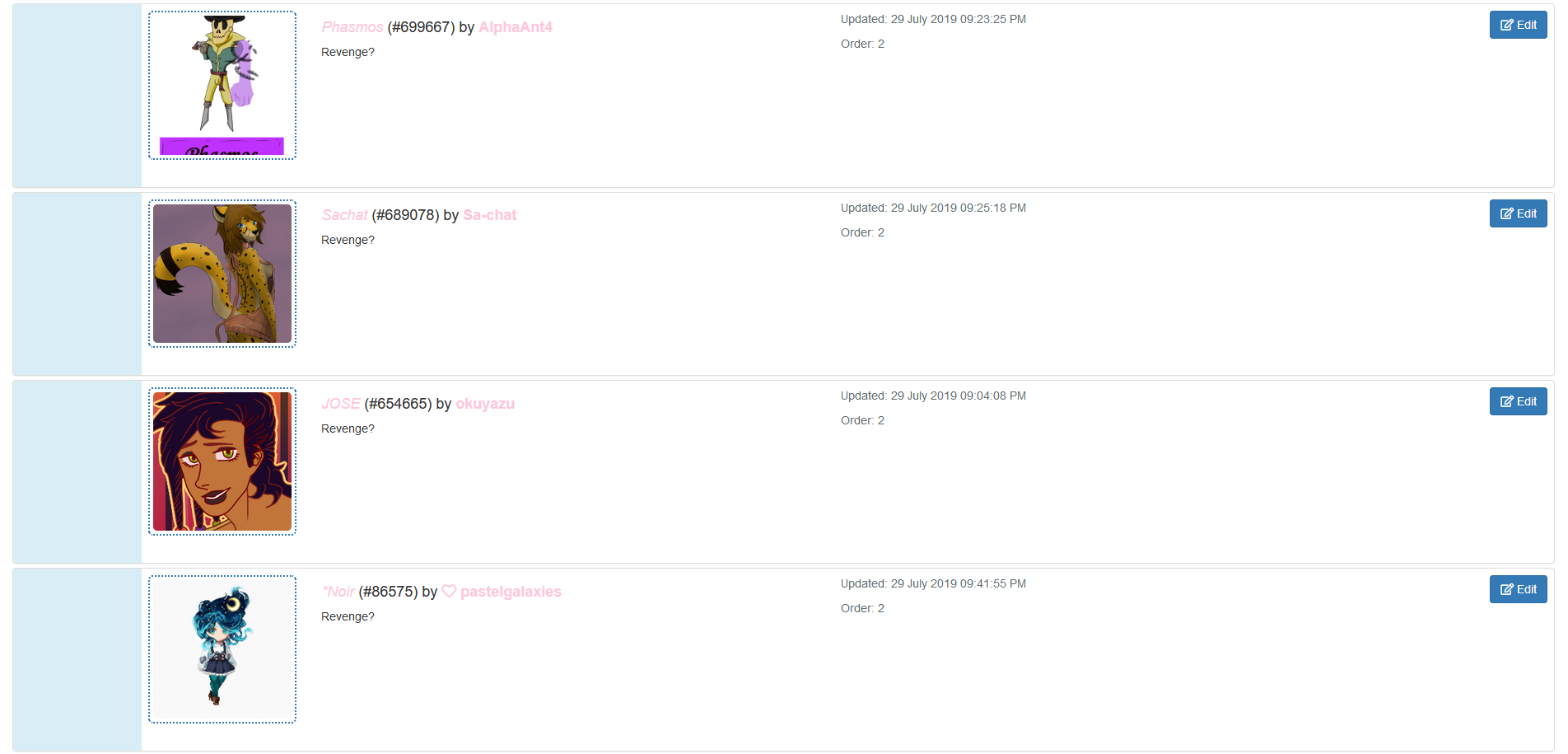 While there were more frustrations as results of ongoing life affairs and some failed techniques, overall, I believe that I've evolved as a person and as an artist like never before. I've learned new techniques, how to use other tools, my workflow has been reshaped, and I ultimately feel reinvigorated, with high hopes of doing for my team what I've been doing for the Art Fight participants! More colors, more details, more flexibility!
Final Remarks
Do you want to know what's the main takeaway of the Art Fight experience? Well, if you open up a fortune cookie that reads "Practice makes perfect", I'd say that's the one generic statement you should keep close to heart. While it can be arduous and even seem like an impossibly steep climb, there's no other way around it. It doesn't really matter if you're entry level or an expert, there's always practice to do and things to learn. I've swallowed my artist pride more times than I can count, forcing me to think that I can still do more, and so far, I do feel it's doing wonders.
On the Whales and Games front, I'll be trying some of the new things I learned, trying to give as much care to our own characters as I did for the characters of other people during the event. The plans include a few updated designs, managing colors and palettes in a more organized fashion, and being thorough with our logos and overall branding image. Just you wait. Moski and the Whales And Games team are going to impress the socks off you!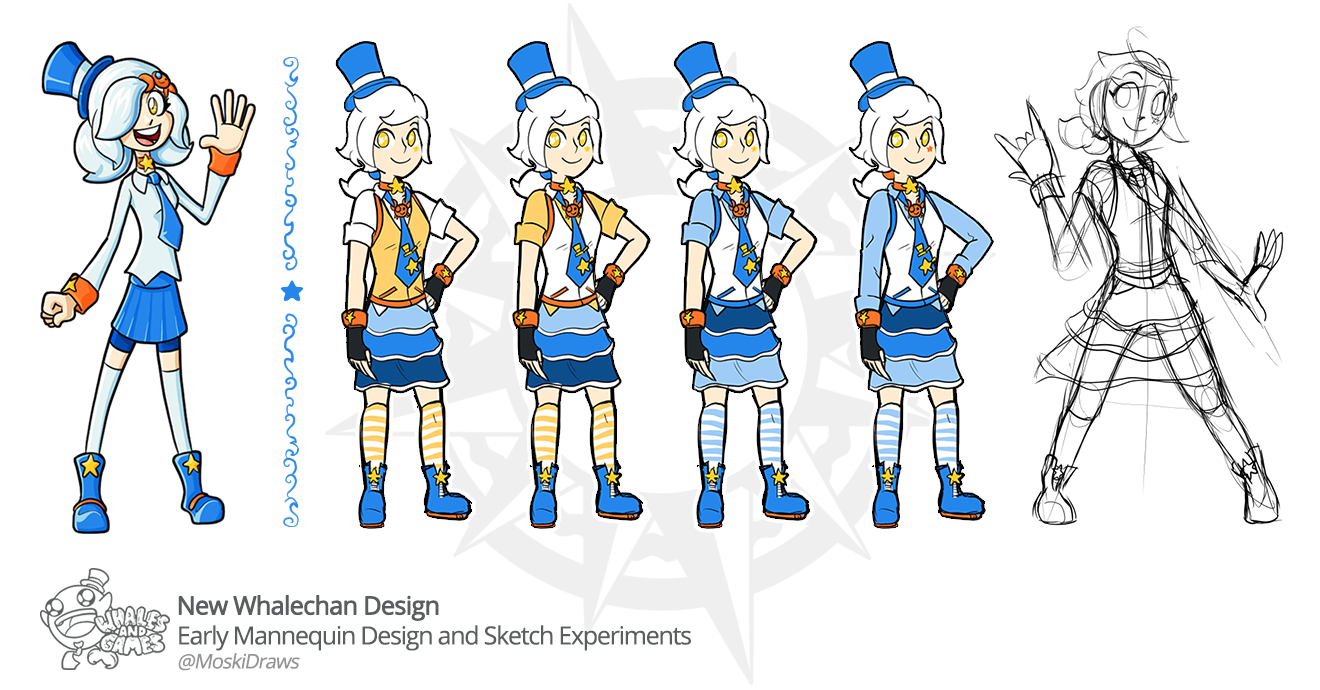 I guess that wraps it up, nice and tidy. Am I going to be there for next year's Art Fight? Most likely, unless my life has some massive shift. Even then, I'm willing to find time to do some attacks even if it's far less time. Drawing is a thing that fills me with good vibes and positivity, and I'd highly recommend any fellow creatives – new or experts – to live up to the Art Fight challenge. May we meet on the battlefield, and look forward to what we at WAG have to offer! 🐳