It's the most wonderful time of the year! Happy Whalidays and Season's Greetings from all of us at Whales And Games! ☃️
While this year might still have not been quite as normal as we expected yet; our team wishes you a fantastic holiday season! We hope that you enjoy it either by yourself or with your loved ones!
The Whaleverse crew decided to spread the Whalidays' joy with their penguin and giant snowman friends! They're adorable little friends, aren't they? It seems Dapperfish is being a bit stubborn and wants to keep his outfit from last year though.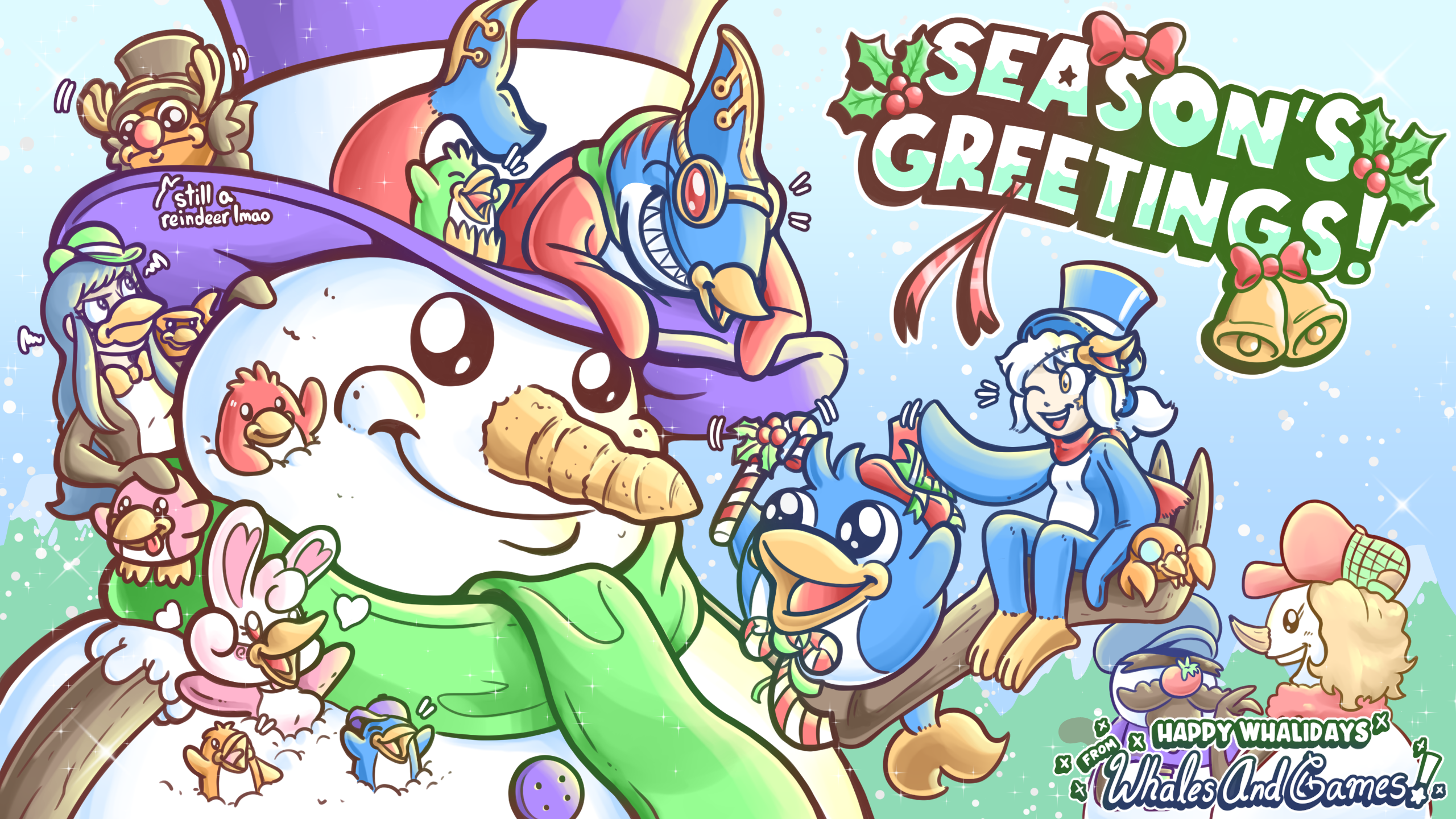 If you're celebrating these holidays, we'd love for you to spread some of your holiday joy too! Join us at our Discord Server and share some of the ways you celebrate and some of your traditions over at the #whalidays-wonders channel! It can be a photo of your christmas tree; special food you've prepared; a secret santa you've made for a friend or for a stranger; or anything that you think fits your customs! As a thank you for doing so, we'll give you a special permanent role for you to keep if you don't have it from last year yet!
We're also bringing the Whalidays spirit to Twitter and Instagram too, so make sure to follow us there as well! Enjoy the festivities, have some Happy Whalidays, and make sure to have a whale of a time as we waddle towards yet another year of Whales And Games! Cheers!