Prepare to embark on your first flight across the world of Explora! 🦈 Steam Next Fest is now live, and along with it, we're launching our brand new Townseek – Steam Next Fest Demo and trailer!  🎉
Soar the skies in this small snapshot of the game's world! In this version of the game, you'll get to discover the first journal pages of the legacy of Sir Reginald Sharkingston, meet Capt. Jawline and get your own airship. You'll meet various hosts along the way, discover interesting landmarks! You can also fish, mine, farm and dig for treasure around the world!
Fly around at your own pace, or aim for completion! There are over 200 items available in the demo, including many cosmetics to customise your ship! If you're a new player to the demo, or a returning one from our Early Demo from last year checking on what's changed, we believe it will be a delightful experience for you!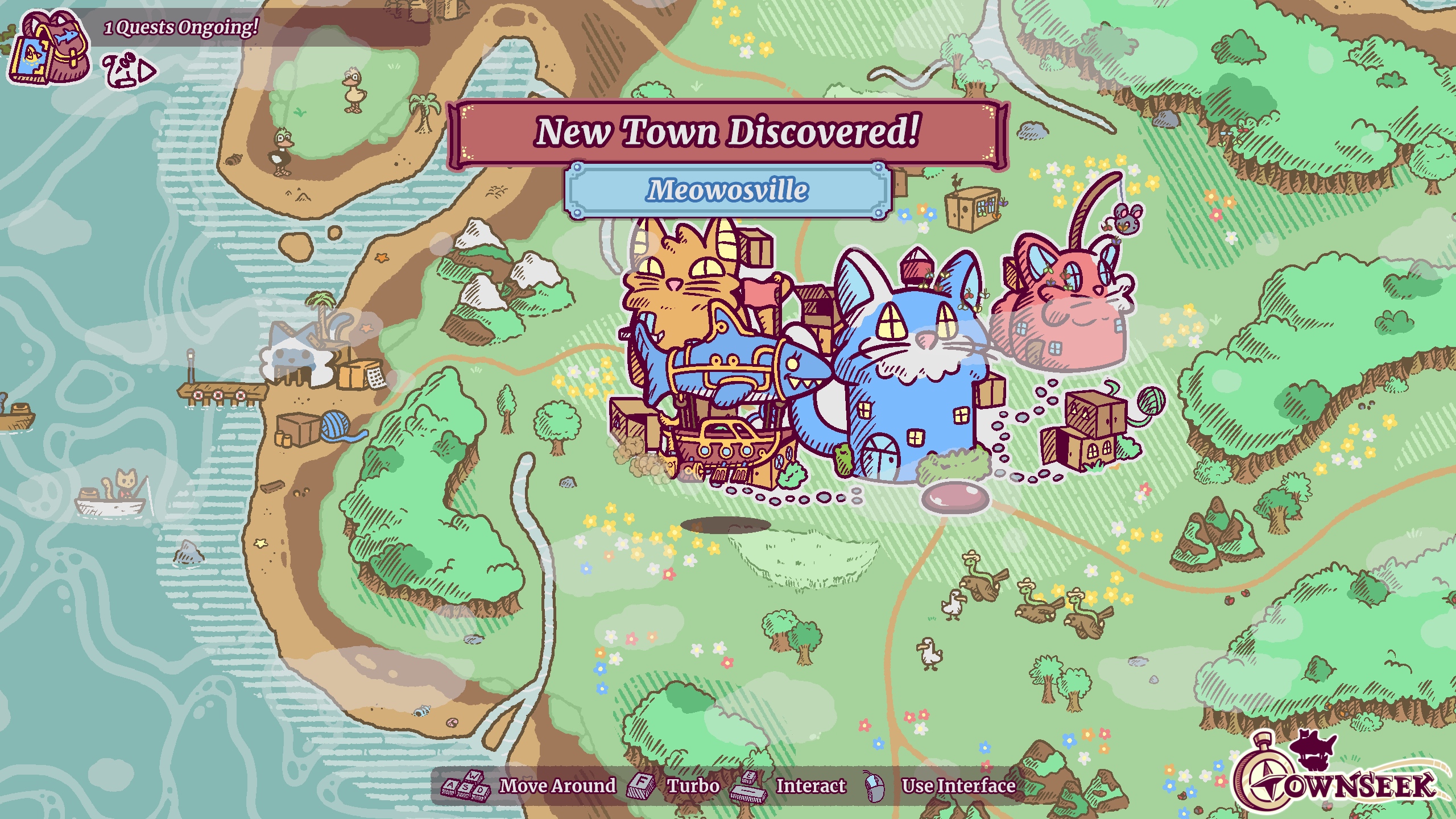 Since you may have some questions about the demo, we've prepared a Townseek Steam Next Fest Demo – F.A.Q. and Feedback Thread! As we intend to continue improving on the game, please leave us any feedback, from bugs you come around! You can also suggest improvements you'd like to see, or even small critters and cosmetics you'd like added to the world! And of course, you can also reach us out on Twitter and on Discord! We have channels there specifically for you to leave your findings, questions and suggestions! ✨
The Steam Next Fest Demo will be available during Steam Next Fest and for shortly afterwards! While there might be future opportunities for demos in the future, we recommend you jump in now! Make sure to recommend your friends to play it as well!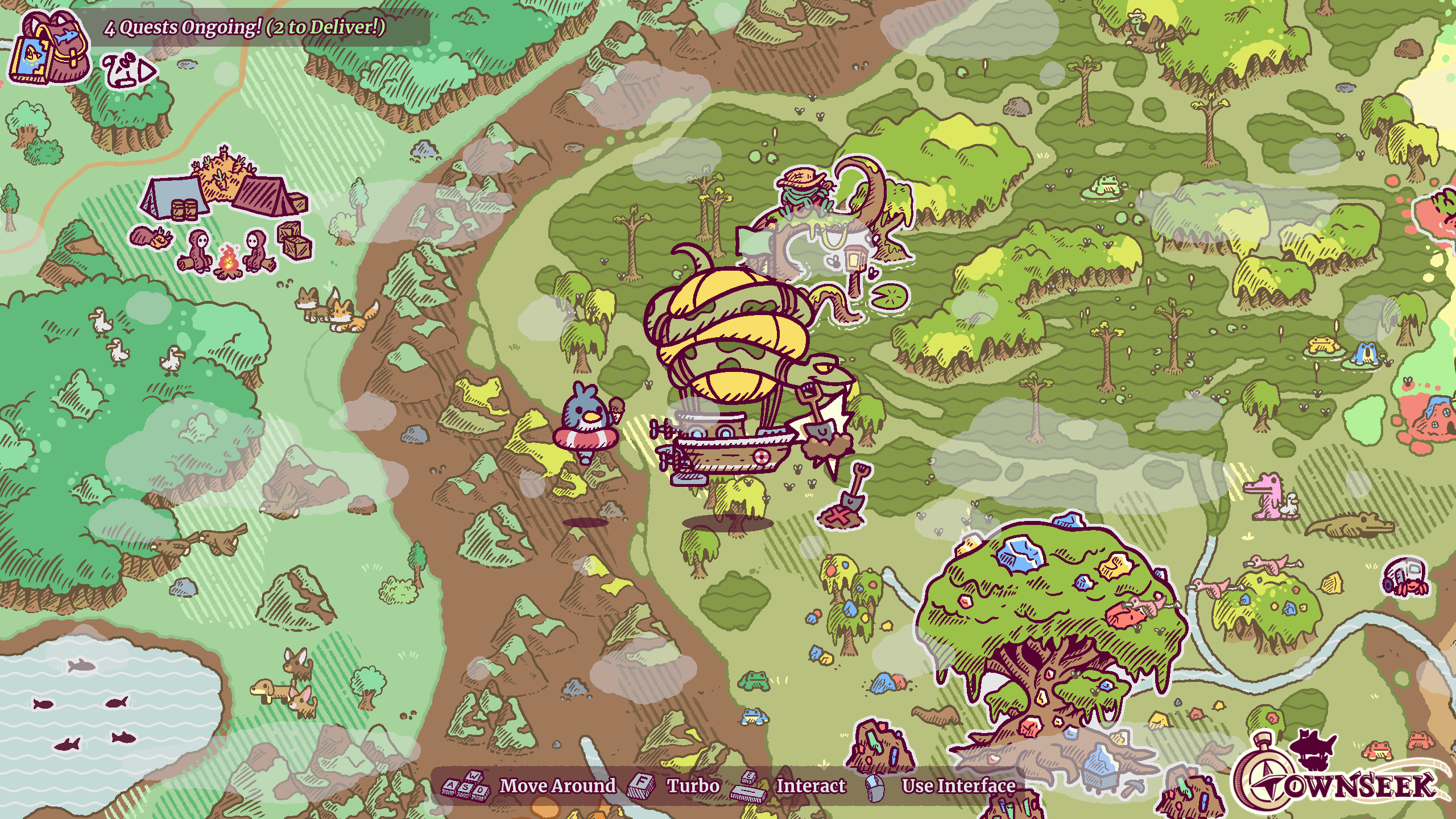 Along with the release of the demo, we're also proud to announce that Townseek is being published by the wonderful folks at Super Rare Games as part of their Super Rare Originals label! We have been working together for almost a year now. Their talented, caring and passionate team has been a great support to day-to-day development and ensuring a smoother voyage for ourselves!
While we can't say much about it yet, Super Rare Originals is also helping us bring Townseek to consoles! We'll let you know which platforms the game is coming to beyond Steam at a later time, but we'll have to keep them a secret for now. 🎮
And of course, we had to celebrate the announcement in our own Whales And Games way! We've created a dedicated artwork celebrating all of the different titles that are part of the Super Rare Originals line-up as we join in! We're really glad to be part of such an neat family of games. 🥰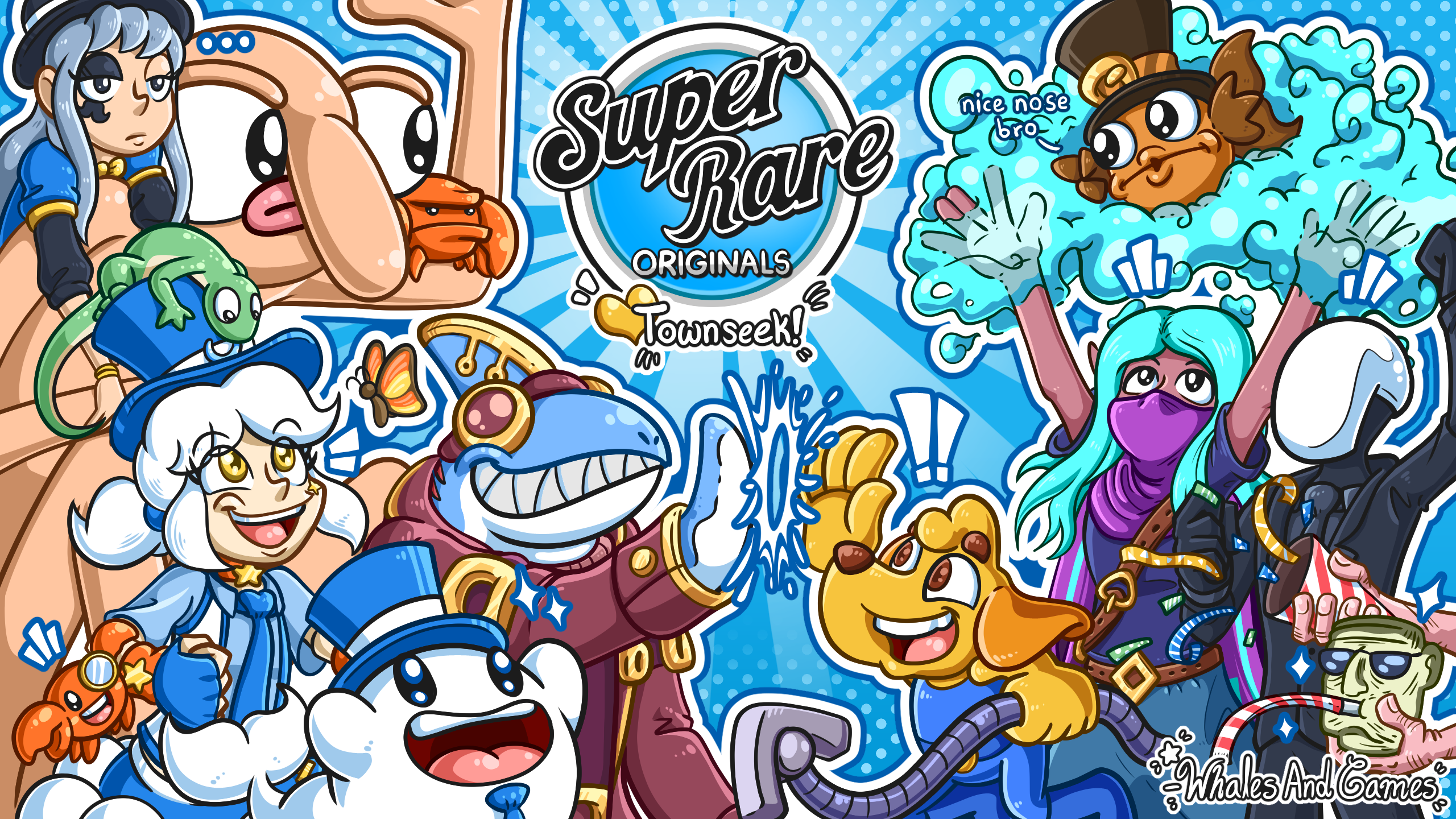 Lastly, with Steam Next Fest we will also be hosting two live streams during the week! First off we will have a pre-recorded Developer Commentary with some developer banter as we play through the current demo! Later in the week, we will be having a live Behind-The-Scenes stream where we'll create assets for the game live! What will that asset be? That might just be up to the people on chat at the time! Make sure you don't miss it!
Keep an eye out for the Steam Events for when these will be happening! And of course, feel free to jump in into the demo at any time! Thank you for following us along this development journey so far!
We hope you have a whale of a time discovering all that Explora has to offer! Cheers! 🧭