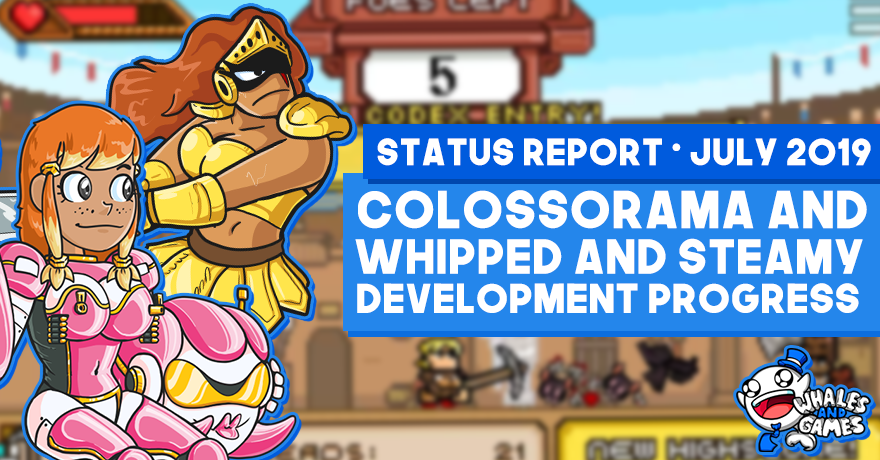 Hey, there! Haven't heard from us in a while, have you? Well, fear not! While we certainly have been a bit quiet these past few months, we're still around and swinging in full action, and have a brand new status report full of news to make it clear for you!
We're currently hard at work in two different updates to existing games: We're finishing progress on Colossorama – The Champions Update and have also begun working on the first expansion to Whipped And Steamy • Cosplay Café! Likewise, we've been revamping our community focus, and have discussed new community events and features we'd like to host. Let's get into the nitty gritty details, shall we?
---
The Champions Update is almost ready to make you a Champion!
For Colossorama – The Champions Update, our original target was to release the update immediately after releasing the Whipped and Steamy post-jam patch. Unfortunately, after we released the latter, we underestimated the time it would actually take us to wrap up Colossorama, and have needed a few more months in order to iron out everything!
On the plus side, the game is now feature-complete, making it an all-in-one-package featuring brand new physics, dozens and dozens of new weapons and upgrades, achievements and scoreboards! What was originally meant to be a small update has turned into an almost full revamp of it, and we can't wait for you to give it a chance and compete for a spot on the leaderboards!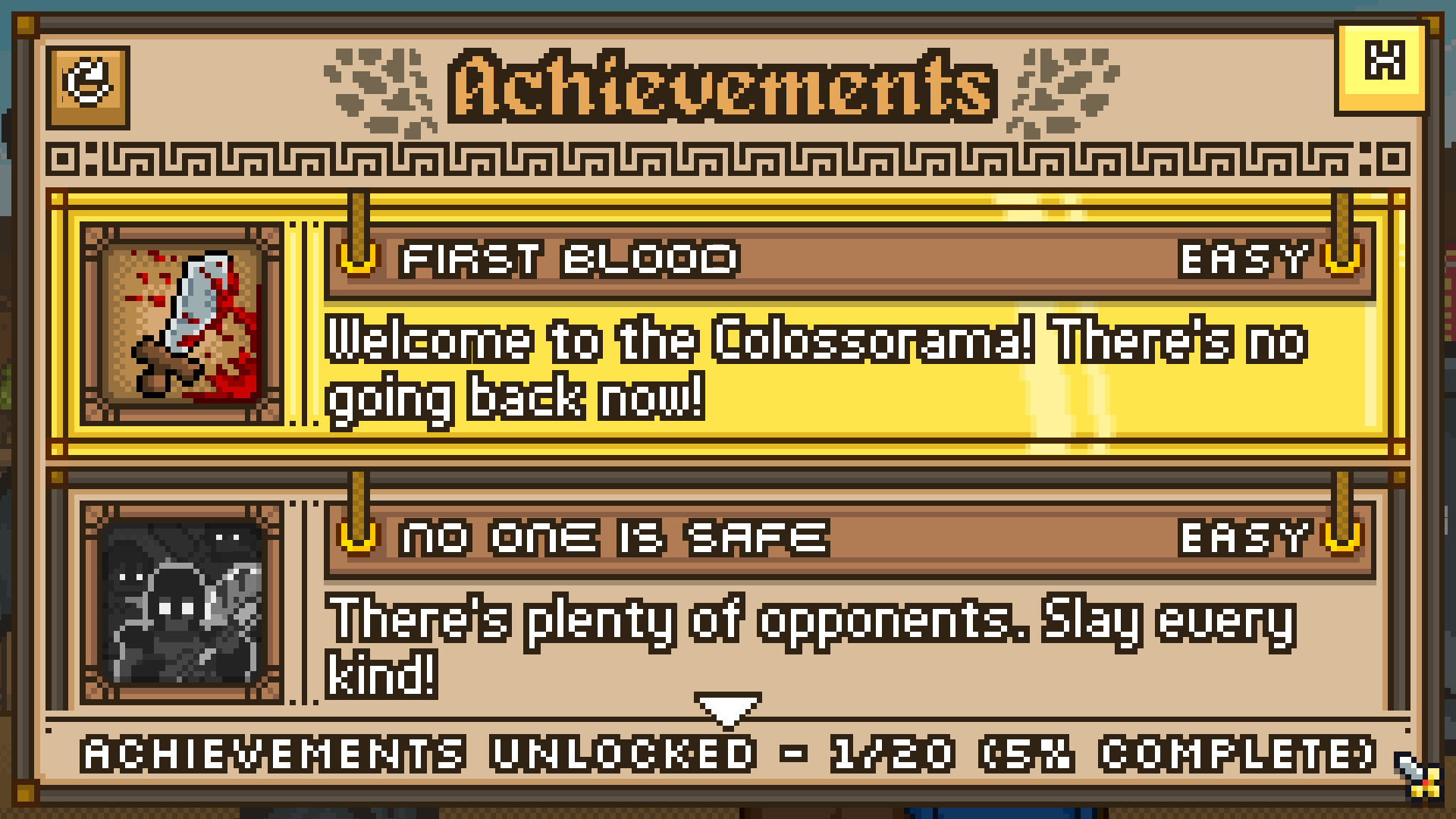 This means the game is almost release ready! However we still have a lot of small quality-of-life fixes and juiciness we want to add before we ship it to make sure the game is just that extra mile ahead in terms of polish!
---
Presenting Roberta, the latest gal at the Whipped and Steamy Café!
In conjunction to working on the Colossorama update we've also been working on our first expansion to Whipped and Steamy • Cosplay Café! This expansion is meant to be just that, an expansion of the concepts we've introduced in the base release, together with extra polish, quality of life changes, as well as a few new characters and scenes!
And surprise surprise! We're ready to show off one of these new characters! Introducing Roberta! You might have heard of her before, as she was mentioned in multiple conversations of the original game! She's Caffie's roommate, and an extreme mecha lover in every sense of the word you can imagine given the type of game we're making.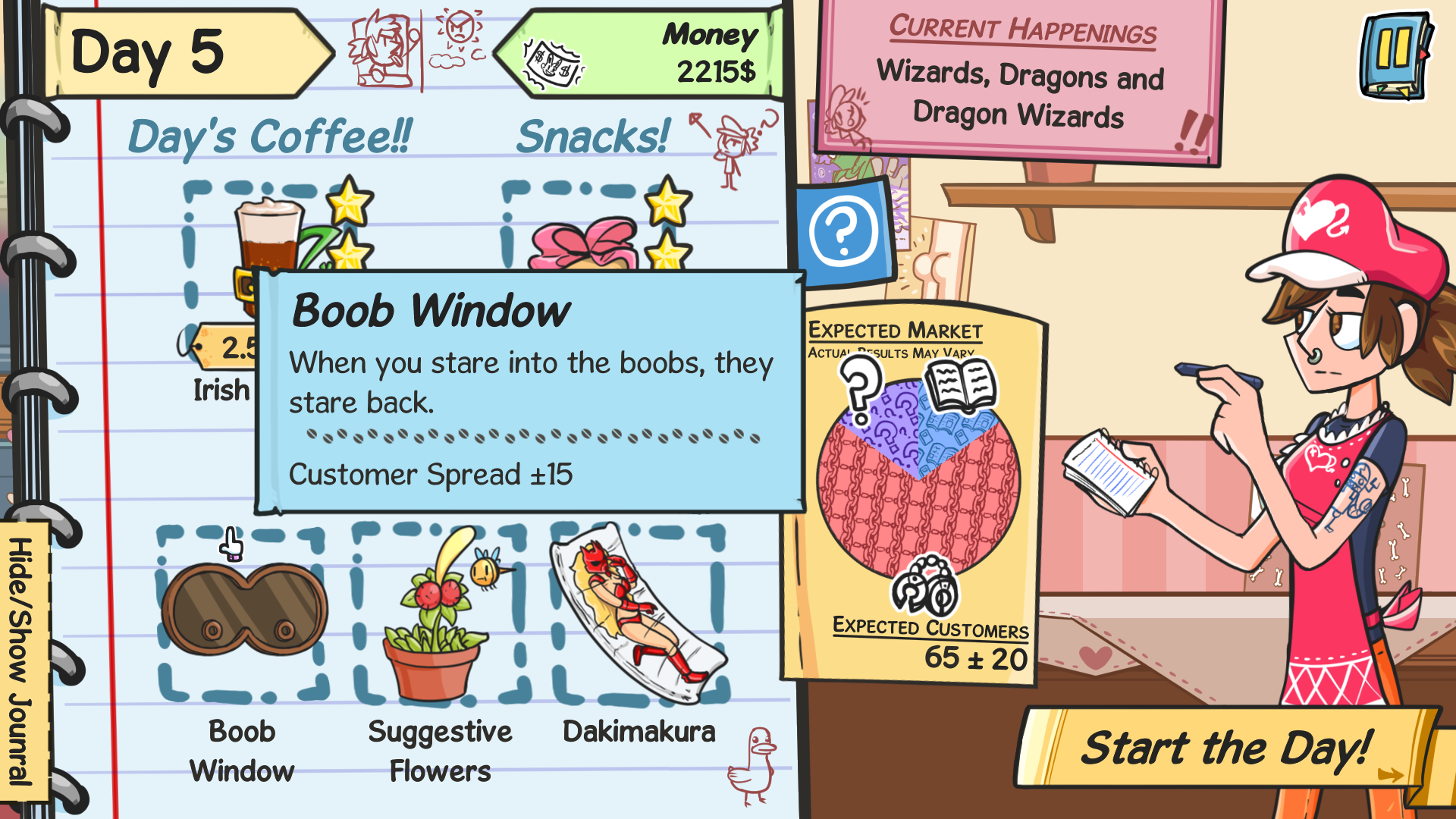 In addition to that, the update also introduces new items, fixes, as well as attempts to streamline the management side of the game even more. It's still in very early progress, but you should look forward for us doing some important polls in the future in order to help us decide some of the new scenes you'd like to see in this update!
---
And that wraps it up in terms of the games! In addition to them, ever since our latest Whipped and Steamy • Cosplay Café patch and the celebration of our second anniversary, we've been working on overhauling our working methods and the way we tackle projects and games going forward. This past month our progress at Whales And Games has sped up considerably, and we expect the working rhythm to increase considerably as the weeks go by!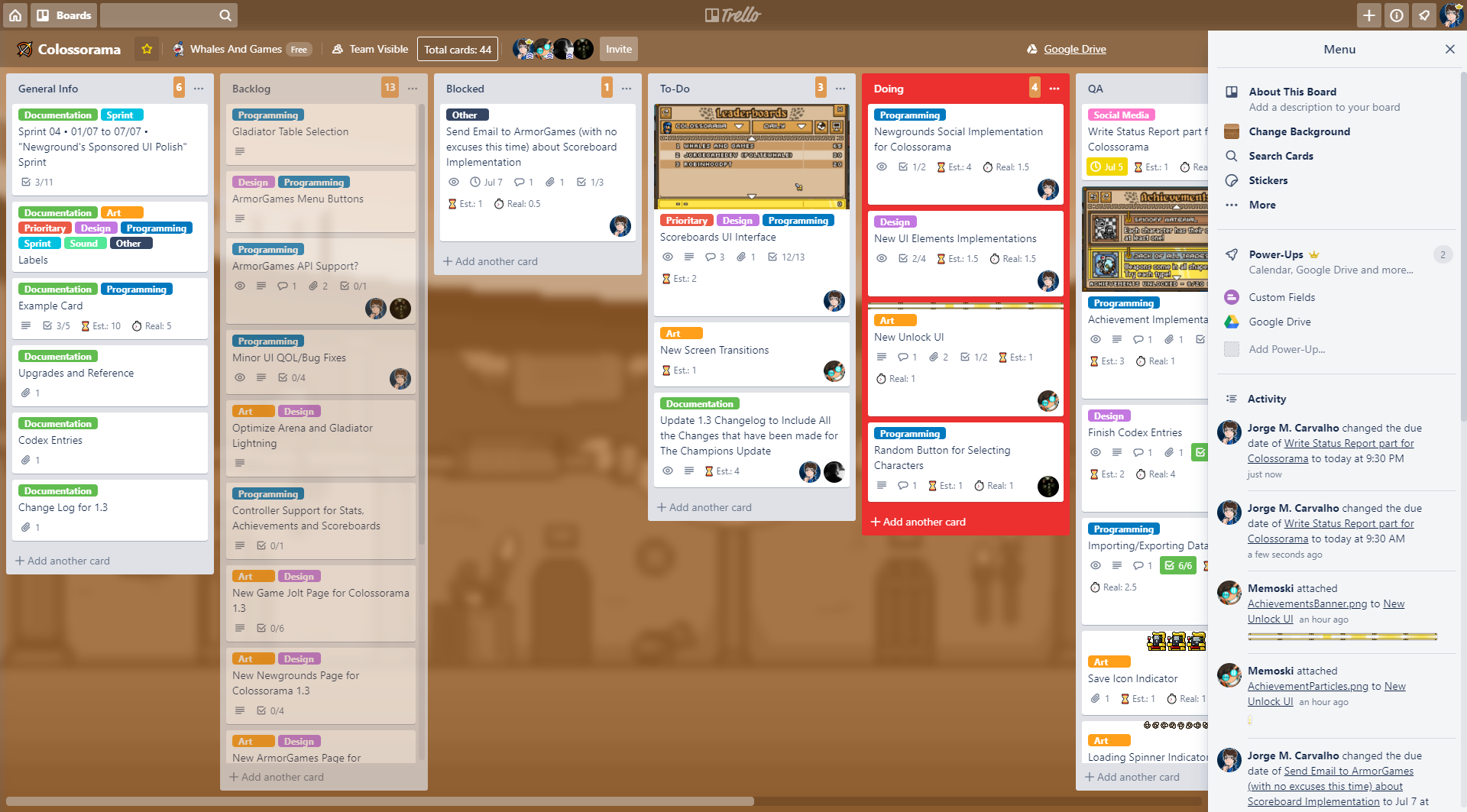 In addition to those, we also recommend you pop over to our Discord Server where we all hang-out and play videogames together frequently! We're currently planning and setting up a new season of Discord events focused on games and art, and it'd be great to have you aboard for those! 😄
Going forward, we also want to start doing more of these status reports at least every month. We hope that you look forward for them! Cheers! 🐳