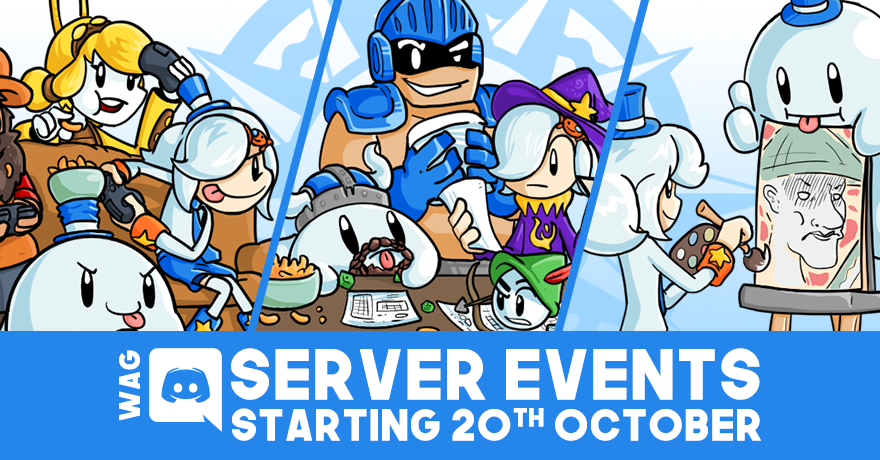 Introducing Whales And Games Discord Server Events! Starting next week, on October 20th, we'll be hosting weekly events in our server for a whole 'nother sea of fun, with activities ranging from playing multiplayer games, Dungeons and Dragons sessions, to brainstorming for the Whales and Games universe, and whatever else that comes up!
Interested in participating in the events? Then join us over there! We have also done a complete revamp and rewrite of our Information and Guidelines, with clearer server guidelines and a new section fully dedicated to events! ?
Next Saturday (October 20th), we will be starting with Gaming Nights Club, getting everyone together for some multiplayer fun!