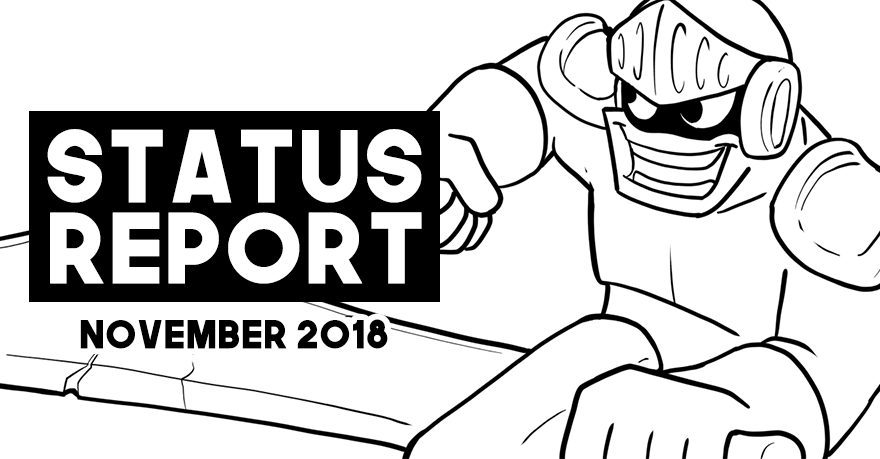 It's been two months since we last wrote a status update regarding what we've been working on here at Whales And Games! To make sure everyone is always up to date with the last happenings, we'll be posting more of these regularly. That being said, here's what happened in the last few months, and here's what's coming next! ✅
We have announced Colossorama's 1.3 Update entitled The Champions Update and have been working on it daily. The update already adds double the number of weapons the last update did, several new characters and much needed gameplay tweaks. No release date as of yet. Haven't caught on with the update's announcement yet? Here is is!
Our second planned major update is still in the works, and its base foundations have already been developed! However, most of the attention has been shifted to Colossorama to allow it to grow larger.
The same is the case with Shipyard, our set of backend tools. We've been working on it as Colossorama shapes up and have been improving its overall underlying structure.
We have returned to actively posting in our Social Media profiles, and have been posting new content Mondays, Thursdays and Saturdays! If you haven't followed us on other networks yet, you can follow us on Twitter and on Facebook.
We have started hosting Server Events on our Discord server, including events where the community plays online games together (Gaming Night Clubs), our very own Dungeons and Dragons campaign (Dungeons and Dragorbs) and one for collective brainstorming regarding the Whaleverse (Freeform WAG).  
Speaking about Discord, we have also gotten Discord Verified! This means we get to show-off a sexy checkmark next to our server name!
Last but not least, we will be participating in the upcoming Ludum Dare 43 from Dec 1st to Dec 3rd! We will be developing a new game jam project during this time to keep you holding you tight until the Colossorama update comes out! Please look forward to it!
And as you might have guessed it, yes, we're still swimming in a sea-of-fun!
This new status report also carries on various of the points of the previous one, like continuing to establish a reliable brand and team. For this upcoming Ludum Dare, five of our six team members will be participating, making it our largest team for a game jam yet! If you'd like to accompany development as it happens, make sure to join our Discord server! ⏳