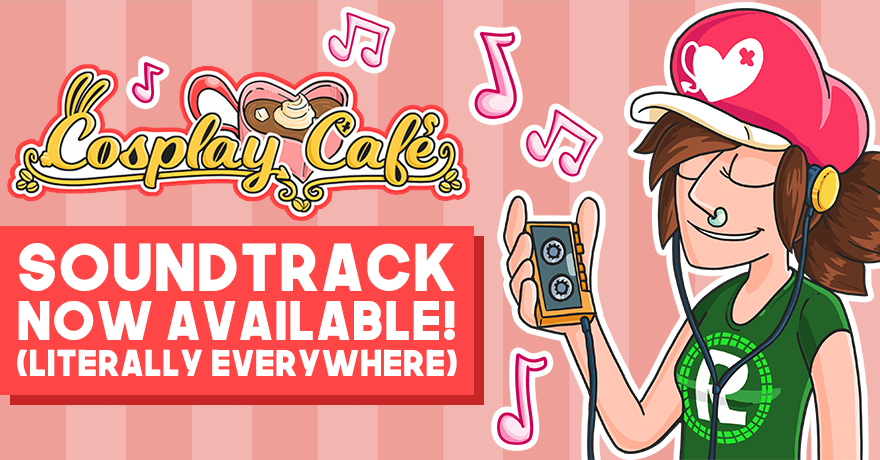 Want to warm your ears with some sexy tunes? Our entire 14-track Cosplay Café soundtrack by Robin is now available for your personal listening pleasure at a multitude of different services! That includes places such as Spotify, iTunes and of course, the ever classic Youtube!

Grab a nice cup of coffee and listen to some soothing music! Of course, depending on the service you're using, you might need to have a subscription to it, but otherwise, you can always listen to them through ol' sometimes-reliable Youtube!
Here's the different places where you can find the soundtrack at:

And of course, if listening through streaming services is not your thing, we also have the soundtrack available as a zip download through Itch.io and Game Jolt! They're a bit of a bulky download, but it also assures that you get the best quality possible right on the spot! 🎧

It's been an amazing two weeks since we've unleashed Cosplay Café to the world! We have a few more smaller patches that we want to get out for the currently live versions before we get our hands full with the next major expansion, and we're expecting to know the results from Strawberry Jam 3 tomorrow as well! Hype!

If you'd like to join the discussion around future updates, we totally recommend you join us at our Discord Server! We've have been having some wacky ideas for future content and we'd love for you to chime in! Cheers! 🐳