Trick or Treat! 🦇 🍭 It's officially the spookiest day of the year, as Halloween crawls up to us! And this year, we've decided to give our Discord server its own spin to the festivities with Whaloween! Prepare for a chill inducing server-event running from the 30th October to the 16th November! 🍬
We made sure to give it our all at what we believe is our best server event yet! Let us show you what we've got hiding under the bed! 🛏️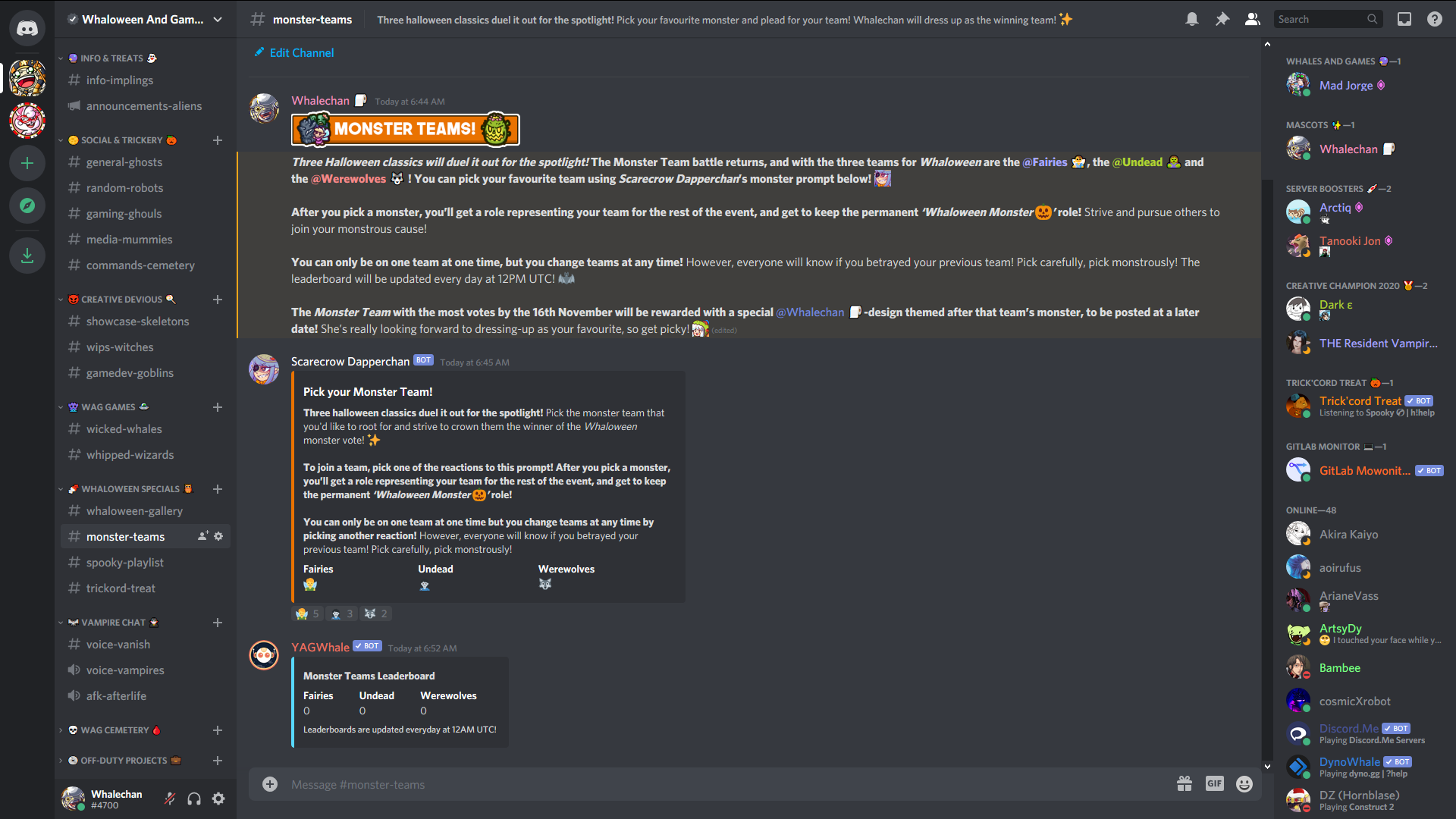 🎃 Want to see the real spin on Whaloween? We've commissioned/art-traded different artists to give our mascots a Halloween makeover! The final pieces are going to be showcased at the whaloween-gallery channel and our Twitter later tonight!
🎃 Monster teams are back with all new monsters! This year the contenders are Fairies, Undead and Werewolves! Pick a monster on the monster-teams channel and strive your team to victory! We will award the team with the most members by the 16th November with a special Whalechan design after that team's monster at a later date!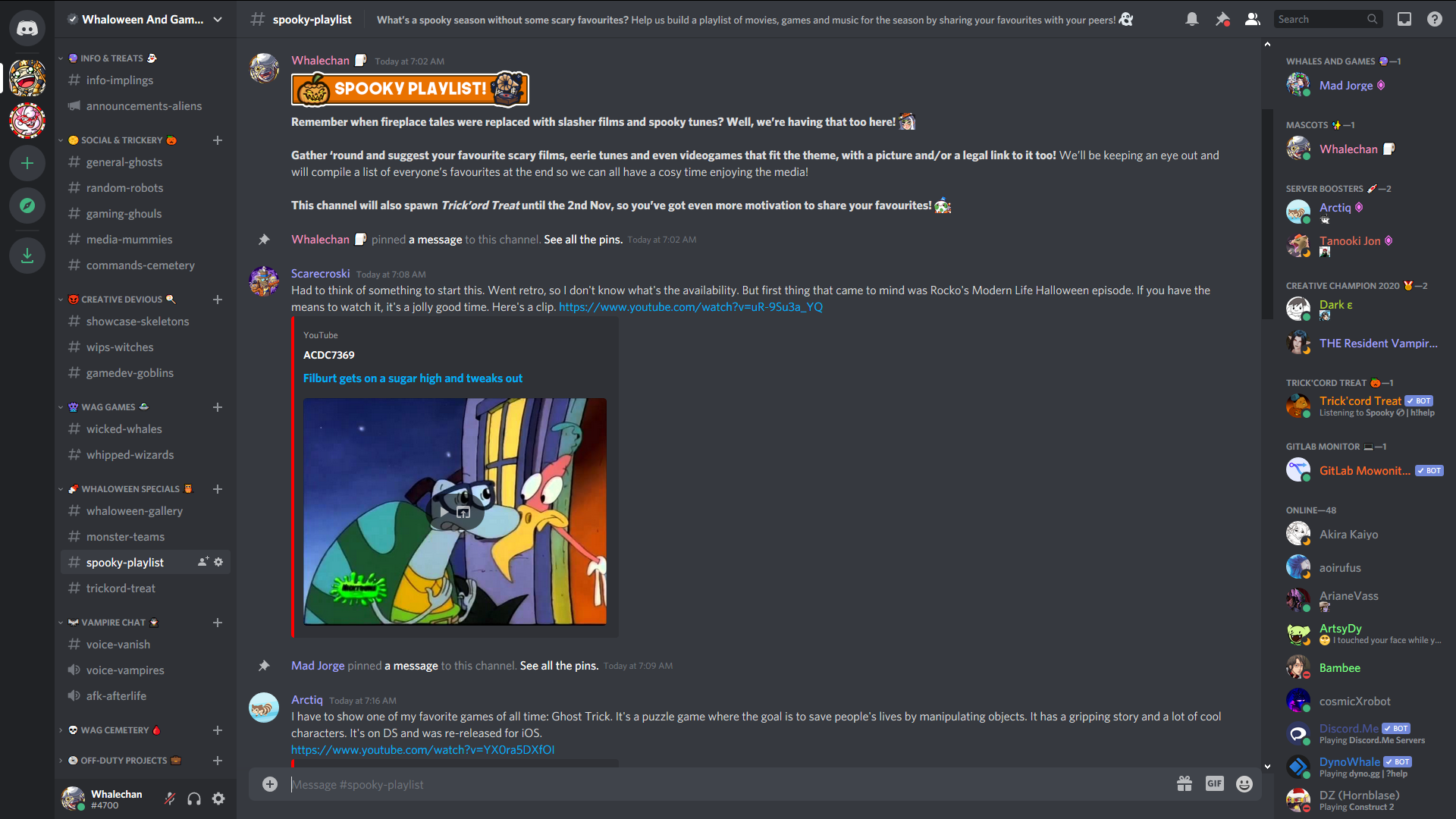 🎃 Help us build the spookiest playlist ever! Share some of your favourite eerie tunes, scary films and even videogames on the spooky-playlist channel! At the end of the event, we will compile a list of everyone's favourites!
🎃 Trick'ord Treat! Discord has brought various spooky monsters to our door-step and you can trick-or-treat them for special Halloween items! The event only lasts until the 2nd November, but you can read all about it on the trickord-treat channel! There's a special role for the member with the most complete collection!
🎃 Finally, you join us on the 6th November at 9:00PM for a special haunted gaming night! We will be playing all sorts of haunted spooky (yet undecided) games on gaming-ghouls channel to bring out the true spooky-gamer spirit!

With all of these activities planned, we invite you to join our Discord or following us on Twitter and come enjoy Whaloween to its best! 🐳