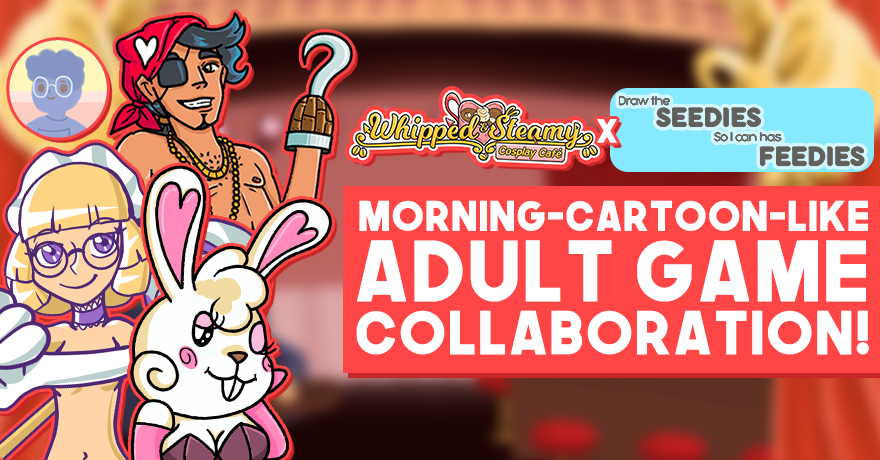 Who doesn't like a good crossover? Be it in films, videogames or even wrestling, we fans of multimedia enjoy seeing the multimedia become, well, less 'multi' and more 'uni'. So, we at Whales and Games have been wondering, what do we need to be a part of the crossover craze?
Turns out that, together with the collaboration of the creative minds at Cactus Labs, some exotic characters with lots of personality and inversely proportional amount of clothing would do the trick! On our last monthly status report, we talked about a small collaboration between Whipped and Steamy • Cosplay Café – our ero-themed visual novel management sim – and Draw the Seedies So I Can Has Feedies – Cactus Labs' underpaid-commission-artist sim.
---
As we go into detail about how this match-made-in-a-sexshop came to be, unlike Cosplay Café which has no-explicit imagery but explicit text, this post (and the game) contains visual and explicit Not Safe For Work content from here on out!
---
Continue reading