Ludum Dare 38 has been a long week gone, however, we still haven't completely closed off the event as we haven't spoken about the results or the future of our game, Petty Puny Planet 38 but most importantly, we haven't also truly thanked everybody that has rated, commented and played our game (we've been doing it every post, but now we want to do it officially)! Guess now's it's the appropriate time to fix that.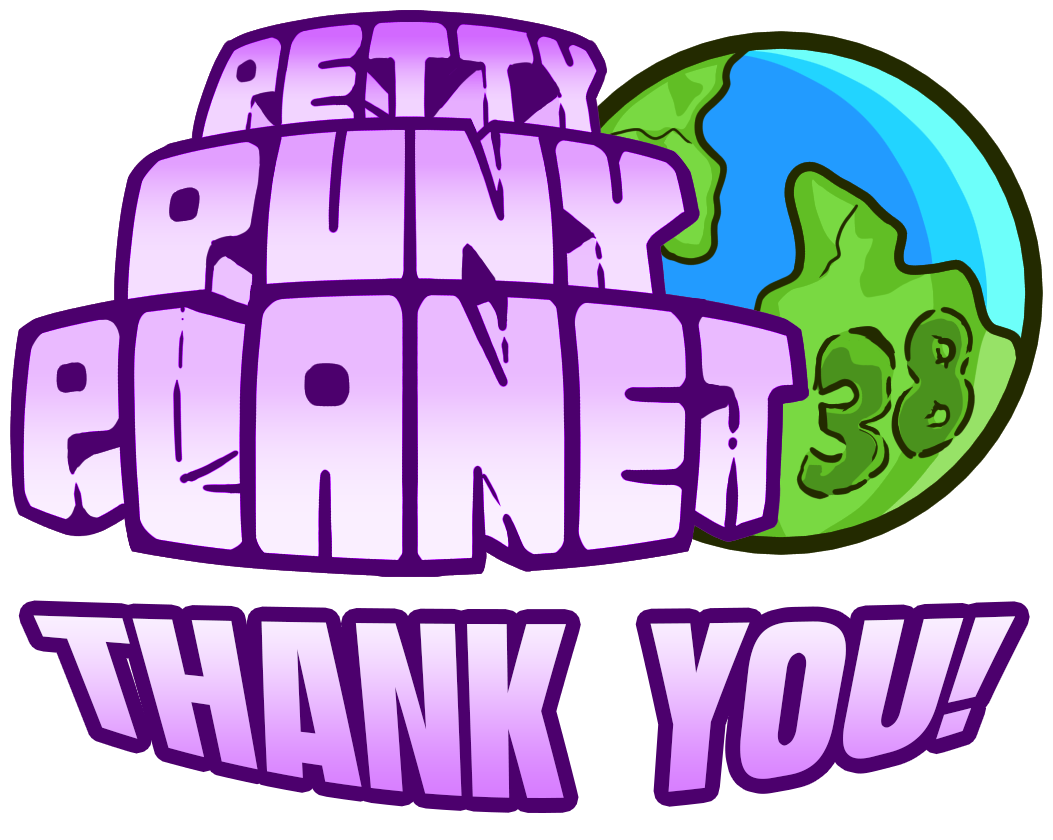 First off and most importantly, we really want to thank everybody who has participated. When we set out to develop Petty Puny Planet 38 for this edition of the jam, we decided we would go and try to be more connected with the Ludum Dare community. We wanted to share and talk more about the game, it's development and try to give something back to this amazing community of jammers, attempting to involve those which played the game with it. We got highlighted by Alpha Beta Gamer and several other content creators, made a Timelapse of the game's development, a feature on the program we use for our Ludum Dare games' art, and the other small goofs every now and then.
We tried to rate as many games as we possibly could during the event, even if we were in a excessively busy time. We were able to comment and rate several games, but we were still in no way able to payback the community with the same amount of feedback given as the one we received. With the next event being right at the beginning of summer season, we look forward to finally being able to give back as much love as the one we received, as we'll definitely be more empty-handed by then.
As such, and once again thank you. This has been our biggest, most successful and active Ludum Dare yet, and it's all thanks to everyone who participated, commented, gave feedback, rated and played our game. We are really looking forward for our next one. ?
Now, on a separate note, we wanted to give our thoughts and opinions regarding the results of our game. After all, everyone's doing it! We got to fit in as well, right?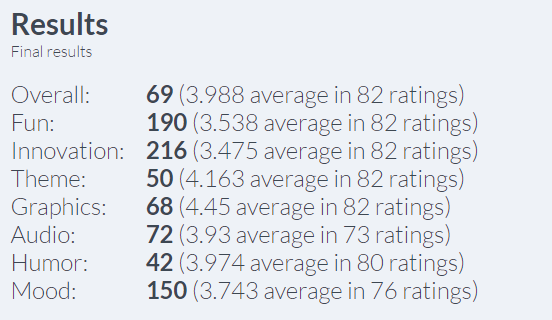 There are two conclusions that we were able to draw from the results we've got, especially when we cross compare them with the ones from our previous Ludum Dare game, Hyper Holomayhem 37. For starters, our rankings in the average of all categories went up, with only the Fun, Innovation and Mood categories staying under the Top-80 mark, showing we were able to do an overall improvement in aspects we probably used to put less thought into, most notably, the Theme and Innovation categories.
However, we were actually surprised to see our Overall rank decrease, albeit slightly. In our opinion, Hyper Holomayhem 37 was our weakest entry in all three Ludum Dare's we have participated in, with Petty Puny Planet being the one where we felt we had the smoothest sailing and the most involvement with the community. As such, we over-expected to see the latter get a much better overall position than Hyper Holomayhem, which ranked 51st, with us, this time around, ranking 69th. In comparison, the drop in Fun from 43rd to 190th didn't astonish us as much, knowing that the game, due to it's reading and choice-based gameplay, could be a hit or miss depending on the player.
We have several hypothesis about what could have lead to the increase and decrease in each individual category, and we will be taking those hypothesis into consideration for Ludum Dare 39. The event is already coming up in July, which means we will have to buckle up and take them in mind for when the event comes around! ?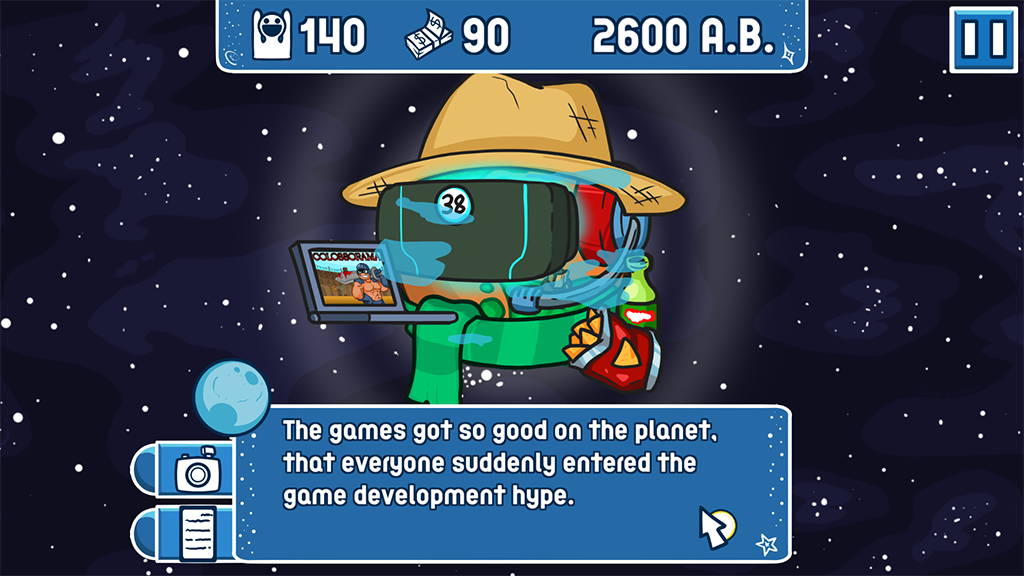 As for the future of Petty Puny Planet, we have plans to make a post-jam version with much more content, a handful set of new features and even, possibly, an official release. Given the structure we've developed the game with, adding new content is something easily achievable, but we want to make sure everything is top-notch. We don't know when exactly when we'll be releasing this update, as we're currently busy with something else, but we hope for it sometime in the upcoming months.
When the update is ready, we will be publishing an article here announcing it, but for the time being, give us a follow over at the Whales and Games Twitter, which we'll start using more frequently for updates and networking! We would love to keep in touch with the highest amount of developers as possible, so if you have a Twitter account, drop us a link. Even if you would rather not follow us, we would love to follow you and keep up with your work! ?
With that, we finally close this Ludum Dare. Oh behalf of Whales and Games, we hope we keep in touch, and we will see you next time on Ludum Dare 39!