Hey there, fellow whippersnappers. It's a Whales and Games tradition to share our game development perspective. And, as I've done a few times in the past, I'll be giving y'all some good old insight about the artwork done for our Ludum Dare 43 game. This time, for our not-really-endless and very-slightly-on-theme superhero runner Super Sellout!
Almost every single pixel you see on the screen that's not text was made with Krita, which is a free open-source digital painting program. If you want to get into asset making, even if it's pixel art, I recommend it. Just download it, get a $40-$80 tablet, read a few tutorials, and you're ready to go.
So, with Krita and a tablet, I was able to make spritesheets for pretty much everything. The main character, the people in need, the background, UI, and even the logo. Almost everything starts with a sketch, then lining up, coloring, adding details, arranging, and saving as a backgroundless PNG, to be imported in Unity.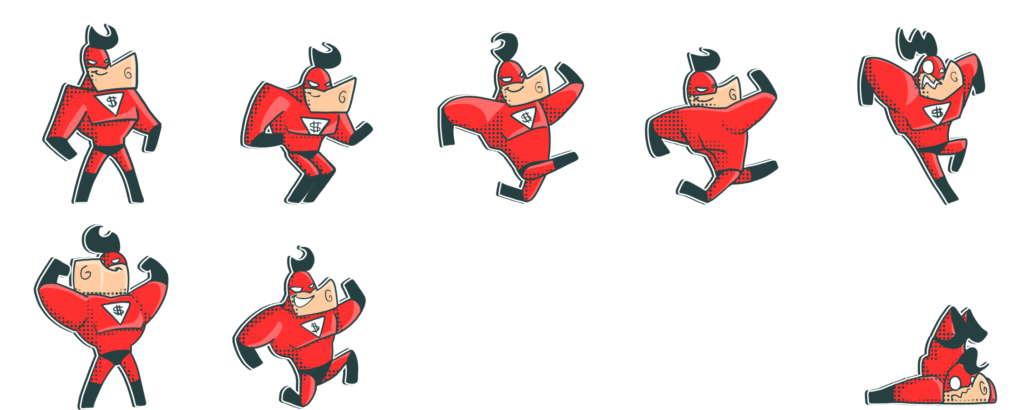 Did I do anything special this time around? Other than trying a different style, not really. Our previous projects, like Petty Puny Planet, Jazzy Beats and Wizsnooks, had a very similar workflow. It all starts with some sketches, then making their respective lineart, coloring, shading, and adding final touches.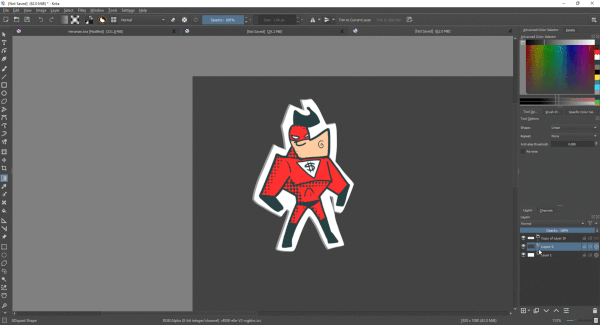 Granted, actually making in-depth animations could have taken too long, so we took a lot of shortcuts. I'd like to talk some other day about the design and looks, but long story short, we opted for some paper-cut-out style so that we could justify having so few frames, and thus, allow me to make more content in other places. That's why we've got so many people to rescue, different buildings, menus and what not. In a way, you could say I sacrificed some things in one area to add to others.
Krita, the digital painting program, excels at that, painting, but doesn't mean that it can't be used for gamedev assets. Heck, I used it for pixel art for Ludum Dare 36 and 37, and I'm pretty sure that people more talented than me could even make vectors or some impressive stuff. At least on my level, it works to create PNG files that can be easily used in Unity by the rest of the team. That includes the characters, UI elements and even the logo.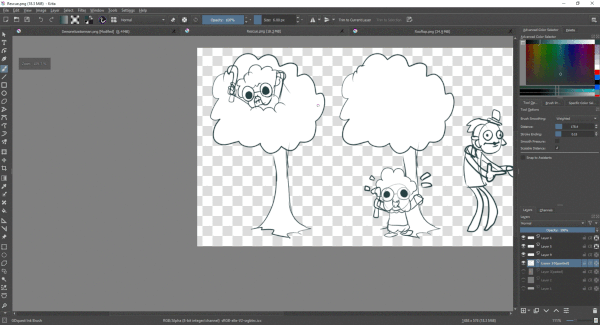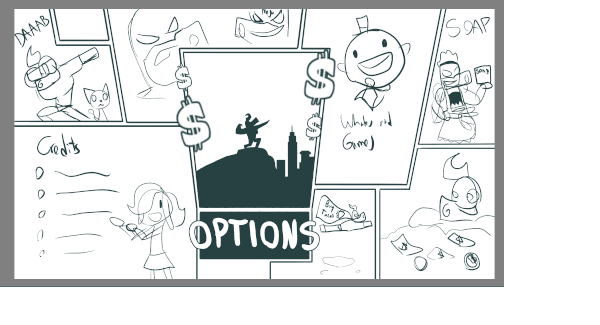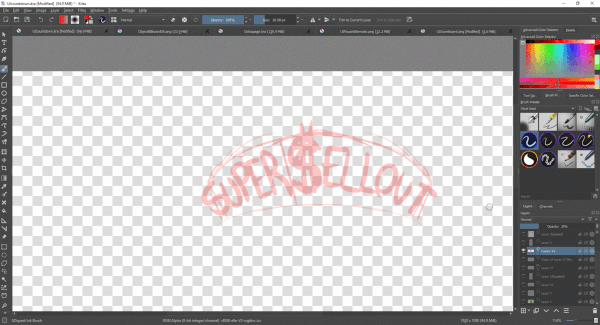 Gamejams are a very hectic experience, and it's extremely hard to juggle between designing, programming, making art, music, playtesting, polishing and delivering. If I was able to make artwork that's easily recognizable, it's only because the Whales and Games team were hard at work with the rest of the elements. They do what I cannot do, and I do what they can't do. They're the best. If you'd like to come hang out with the team at some point, you're more than welcome into our Discord server. Come in and we'll talk about Warframe, Smash bros, the dankest of memes, and cute anime girls high end videogame development.
Here's hoping you're having a fantastic rating season. We're still playing games around, and some have been among the best ones I've seen in gamejams to date. Y'all are faaaantastic! Anyhow, I believe I've overstayed my welcome. If you'd like to have some more insights from my previous art works, do take a look at the following links. And if you'd rather read about scripting instead of art, my little buddy Jorge got you covered. with an in-depth take about the innards of the game. Keep your chins up and have a fantastic weekend, friendorinos! ?