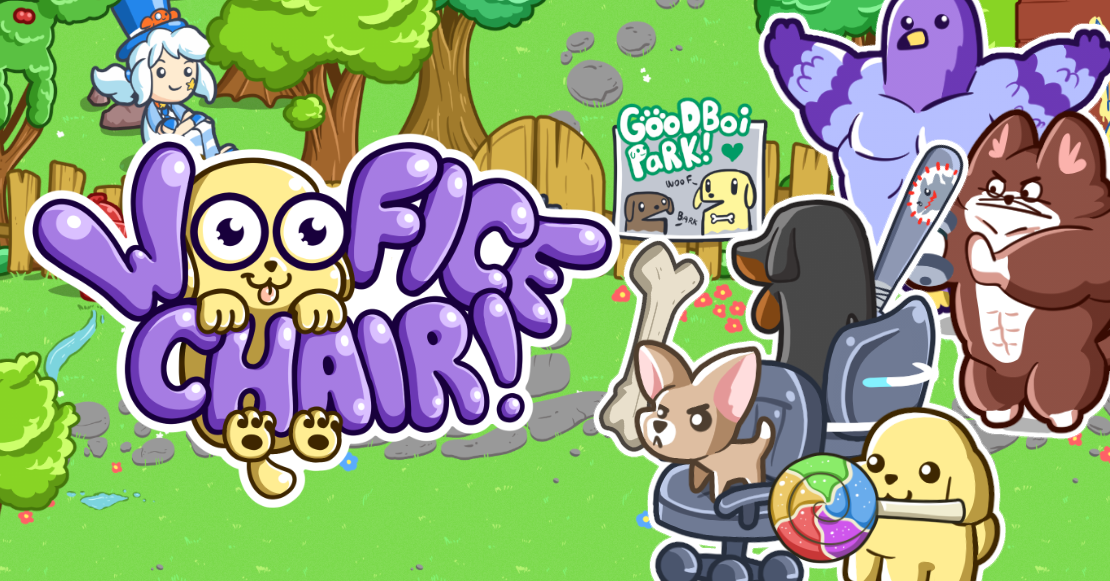 Come and loop with man's best friends! Whales and Games introduces you to the magnificent Woofice Chair!
Welcome to Goodboi Park! A dog haven so good that it'll make the best friend of man bark for the park! In fact, it's so good that it even attracts the wrong audience. I swear, those body-builders really are a pain in the tail.
But the park is not without its defenders! Hoop, Lupe and Carl are up to the challenge! And since Goodboi Park so happens to be next to an office chair disposal, they're not without mighty chariots!
So pick a pal, get on the chair, and spin faster than a dog can chase its tail! Throw your very buff enemies for a loop!
Our team had a great time making this game happen. As we always like to do during Ludum Dare season, Woofice Chair! is playable in Windows/Mac/Linux and Web, so you can pretty much play it anyway! Make sure to take it for a spin!
For those of you that participated in Ludum Dare, and would like to leave a comment or rate the game, you can check our game's page there as well!
If you wanna hang out, chat or share your games, be sure to give our Discord server a visit! Cheers! 🐳
---