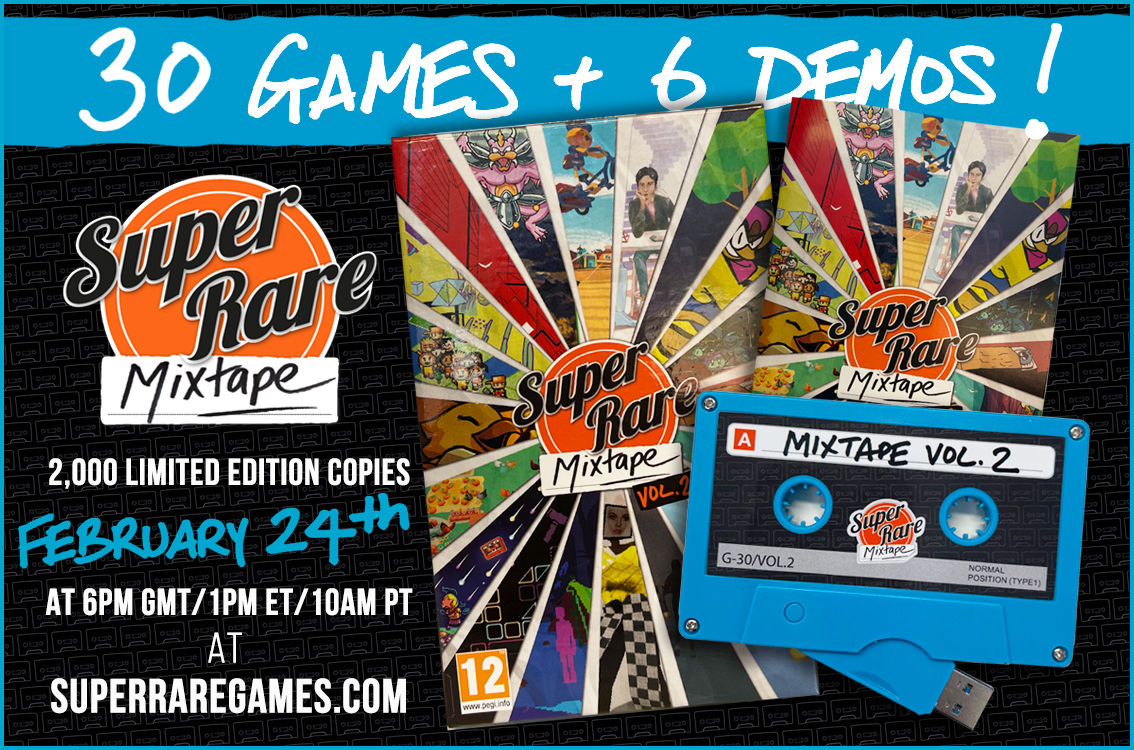 And would you look at that? We just happen to be a part of the upcoming Vol. 2! We're honoured that both Starsnap and Townseek Jam Version will be featured as a part of the latest volume's incredible collection of 30 games and 6 demos! Both games also include brand-new short developer commentaries, concept art, and several tweaks and additional easter eggs from our own!
We're very grateful to Ryan for having picked our games, and it's been incredibly fun to be a part of this fantastic collection and to officially have a physical release of some of our games! Of course, there's also other wonderful titles included such as Cheeky Chonks, Franchise Wars, Tracks of Thought, Gardenarium, Postbird in Provence, Stargrove Scramble, and there are a bunch more of wonderful games that we could shoutout! Each of the games and demos is really worth their own look! 😊
Now, this is where the tricky part comes in! Since this is a collector's item, the Super Rare Mixtape Vol. 2 release will be limited to 2,000 copies! And last time, they sold out in under 5 hours! That means you really have to act fast if you want to get it! 😱
This time, copies will be going on sale on the 24th of February at 6:00 PM UTC through the Super Rare Games website! You can check what time that is in your time-zone through this handy website! Of course, if you are a community member at our Discord Server, we will make sure that you know the time that it goes live by mentioning to everyone when it goes on sale!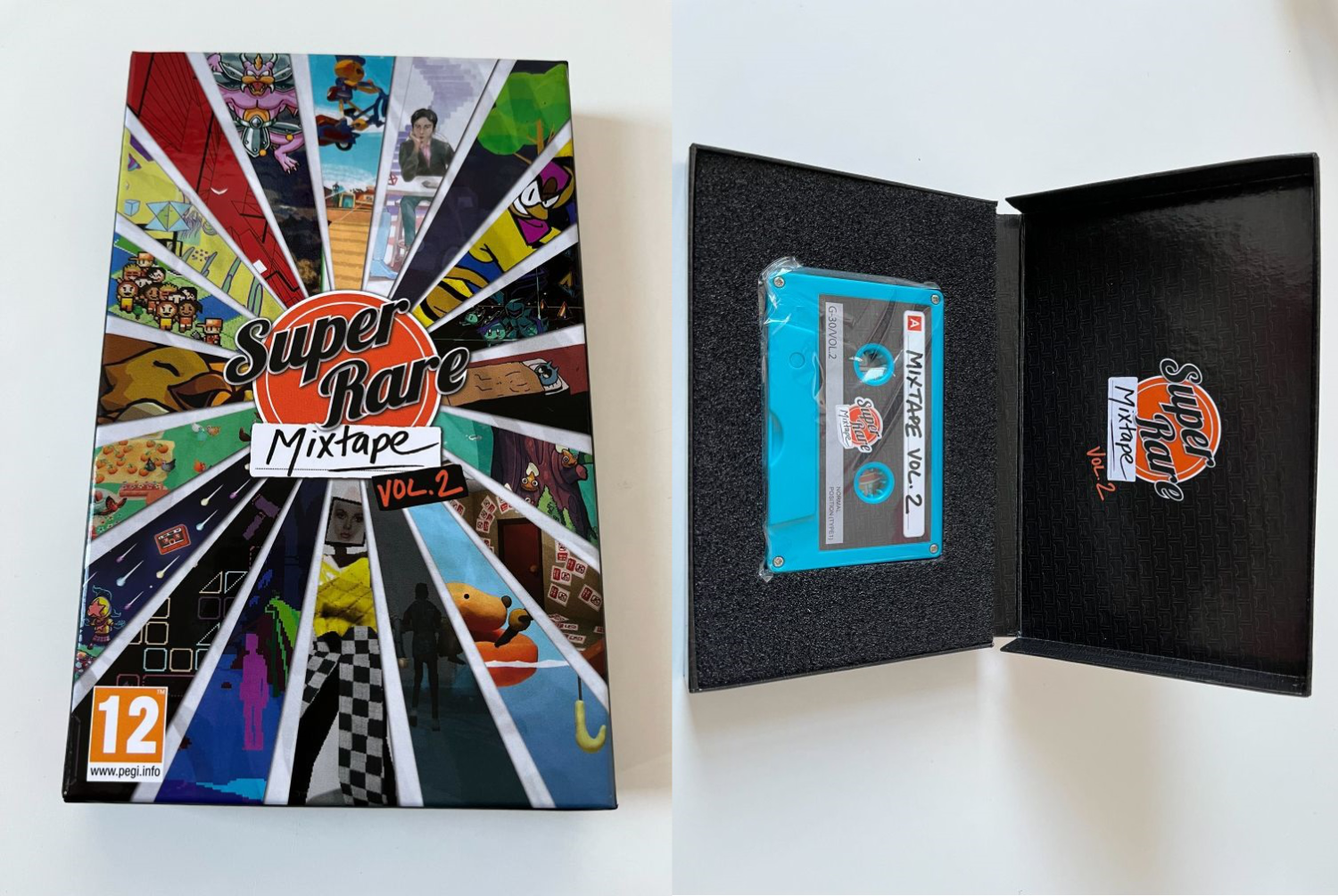 Having our games featured in a physical collection like this, this early in our history, is a fantastic honour! It was a huge surprise when we received Ryan's invitation to be a part of the collection! 🏆
If you plan to purchase it, we hope that you really enjoy how well put together the overall package is; and we hope that you enjoy revisiting both Starsnap and Townseek Jam Version! And of course, Townseek Jam Version is always a fantastic segway to the full version of the game! Development is really coming together, and tons of exciting stuff is happening in the background! ✨
We can't wait to show you everything that's coming along, and for you to get your hands in this stunning collection! Cheers! 🐳