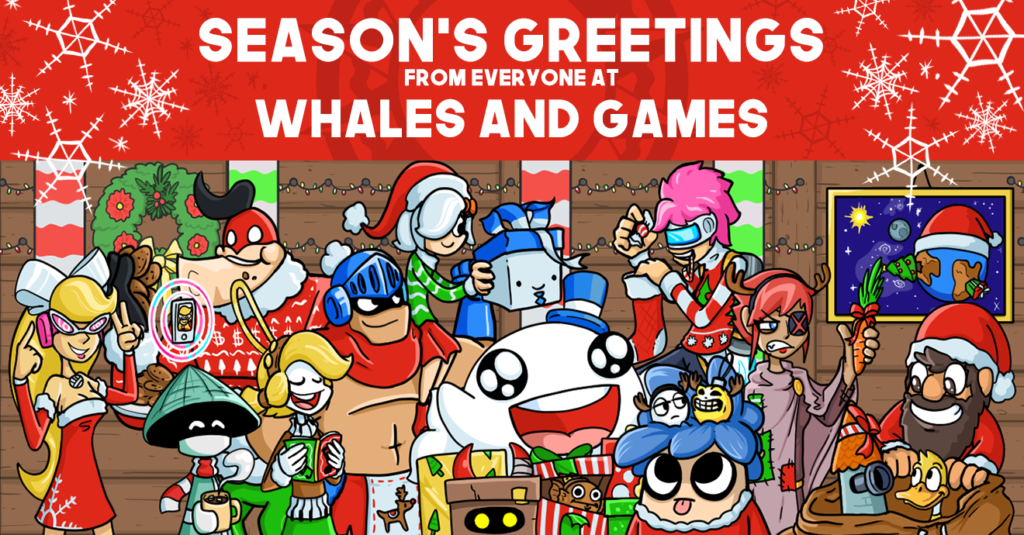 Happy Holidays, everyone! Season's greetings from all of us at Whales And Games! While they're almost over already, we hope they were as snow-white as Whalechan's hair and we wish you had or are having a fantastic time with yourself, your friends, family and/or loved ones! ??
While the banner is the same as the one we posted last year to celebrate the occasion, we have updated it with a fresh coat-of-paint and made a handful of tweaks. Similar to last year, the banner features characters from previous Ludum Dare entries such as Colossorama, Petty Puny Planet and Jazzy Beats, together with other games we have in development or that were part of our story as a team. Of course, Whalechan and Polite Whale are also present together with other minor characters that make part of our vast array of mascots.
However, if you look closely, we are also added and featured some-brand new characters, most notably, Monetization Man from Super Sellout which was our game for this Ludum Dare! If you feel like giving the gift of saving civilians from an array of different situations, we'd suggest you give it a try! Of course, you might also need to get some sponsors in order to pay-off the bills of the presents you bought yourself…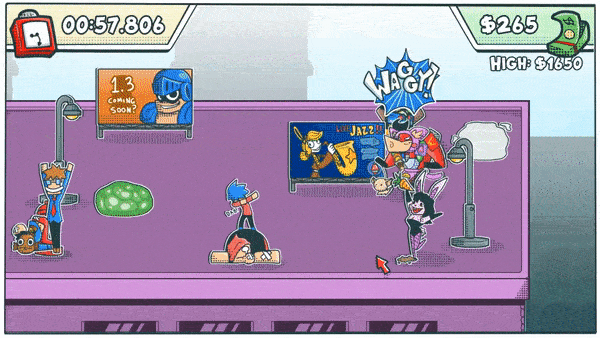 And that's really it! We're hope that you continue to enjoy the upcoming days as we get ready to close off the year! There's only a few more days until judging ends and we will be replying to everyone that has left us a comment in the game and continue to push through judging and cover as many games as possible.
If you'd like to celebrate the holiday mood with some strangers and share your game, you can also do so at our Discord server! Everyone is welcome to join and we'd love to see you there!