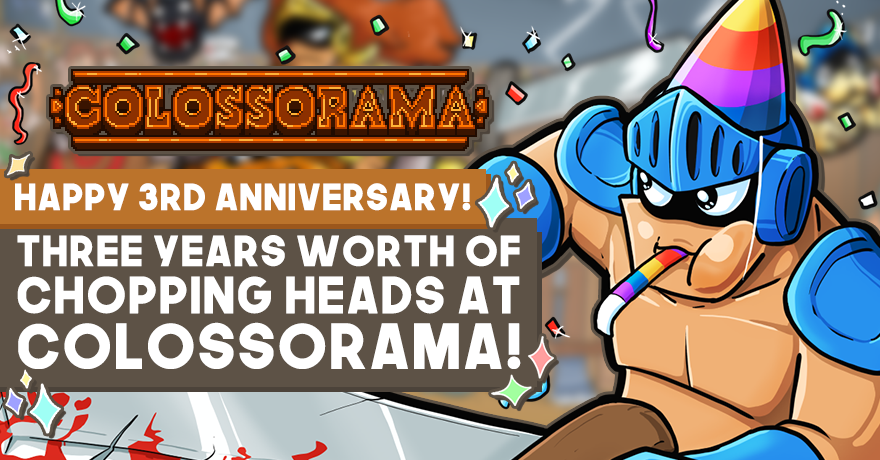 Happy Anniversary Colossorama! Three years ago, our original co-founding members joined up together to create a short game that would eventually set Whales And Games and the rest of our game development career into motion. On this day, back in the year of 2016, we released the first version of Colossorama to the world, after an intense game jamming period during Ludum Dare 36.
Being the first time we used Unity to make game jam game, and being our second game overall (following The Farming One), we wanted to keep the scope small. We ended up conceiving a small hack-and-slash side scroller that forced the player to constantly change their weapons and items from a restricted pool of choices and adapt every wave. Looking back at it, we were extremely proud of the result, but obviously, looking at it after three years, it's hard not to spot the flaws. If you want, you can even play the original build of the game over here!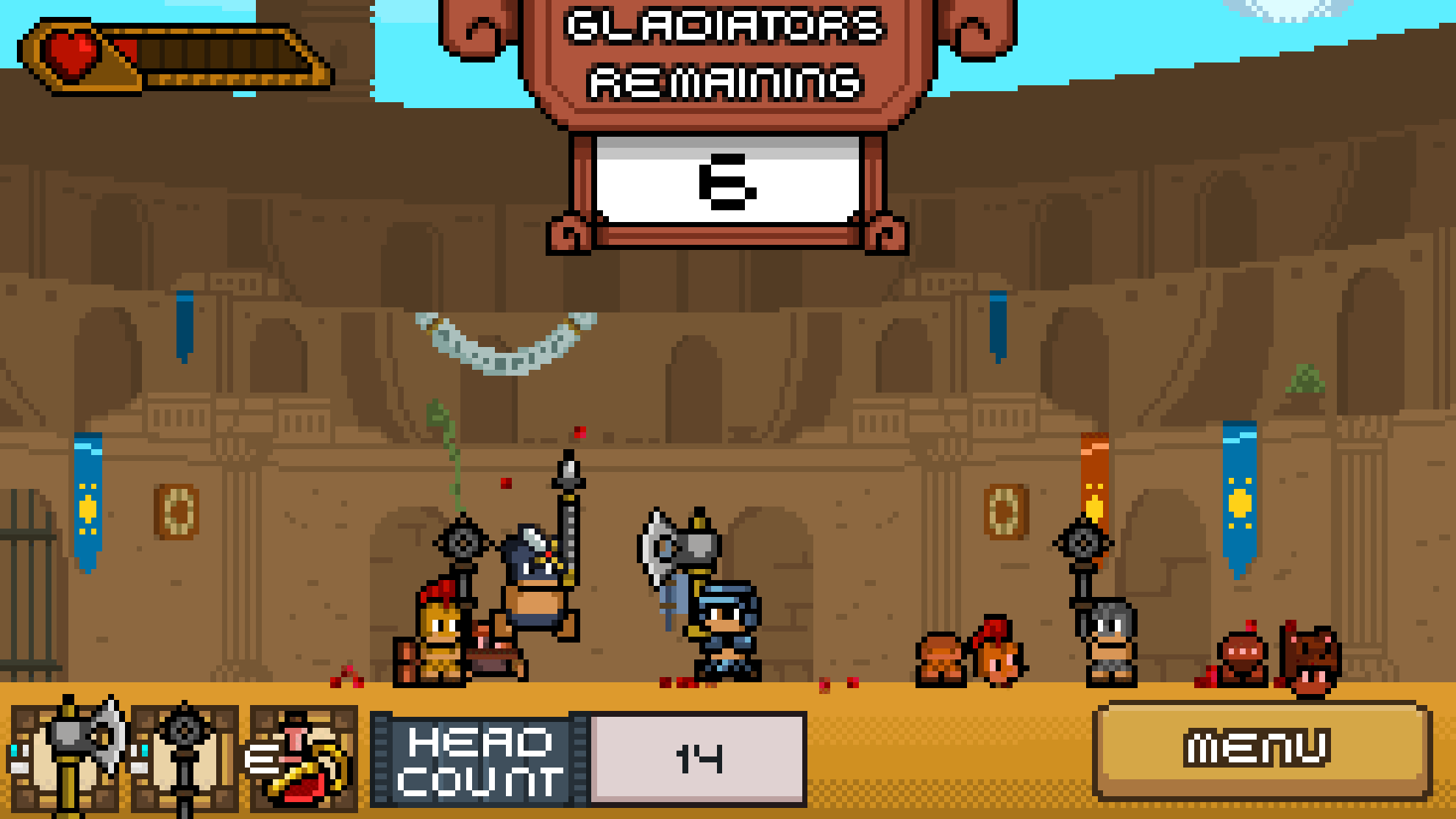 As it shows, the game gained some moderate attention. A few weeks after the original jam release, we made a post-jam patch known as Colossorama 1.1 • The Colossoral Update, improving on many aspects of the jam version we thought were lacking, adding new weapons, rebalancing the game, and improving on some graphical elements. We even had the chance to show it at some events, motivating us to make other games and projects.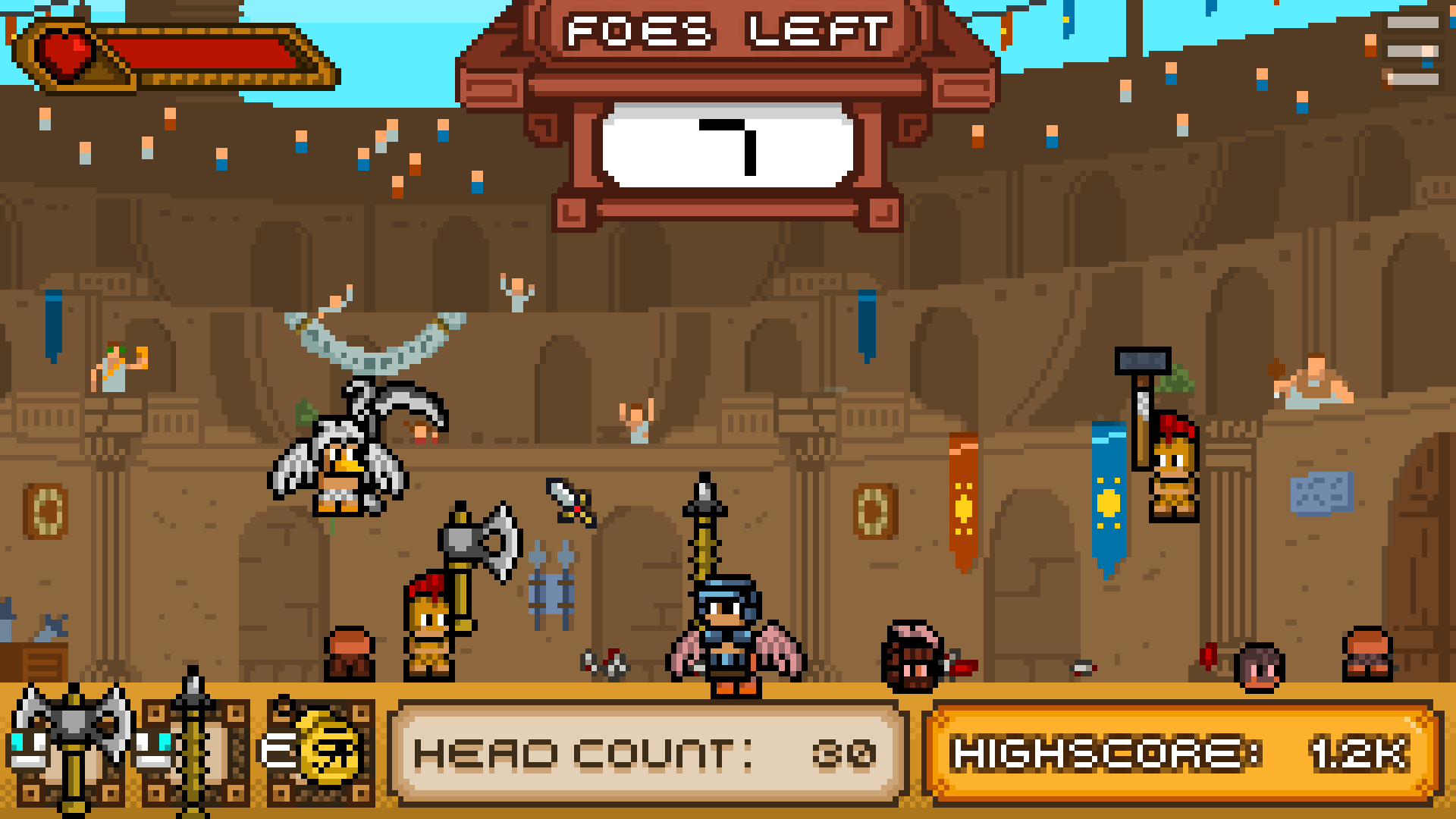 Fast-forward to the game's first anniversary and looking back at the game and its overwhelming reception, we thought it was justified to go back and add even more stuff to it. For Colossorama 1.2 • The All-Stars Update, which is the version of the game that's currently live, we couldn't just add more weapons and call it a day. Nevertheless, we added several new ones, added new effects, a whole new cast of unlockable gladiators, and, aside from the main character, added a whole new cast of unlockable gladiators and game modes to complete. As far as anniversary celebrations go, it felt like a big jump! ⚔️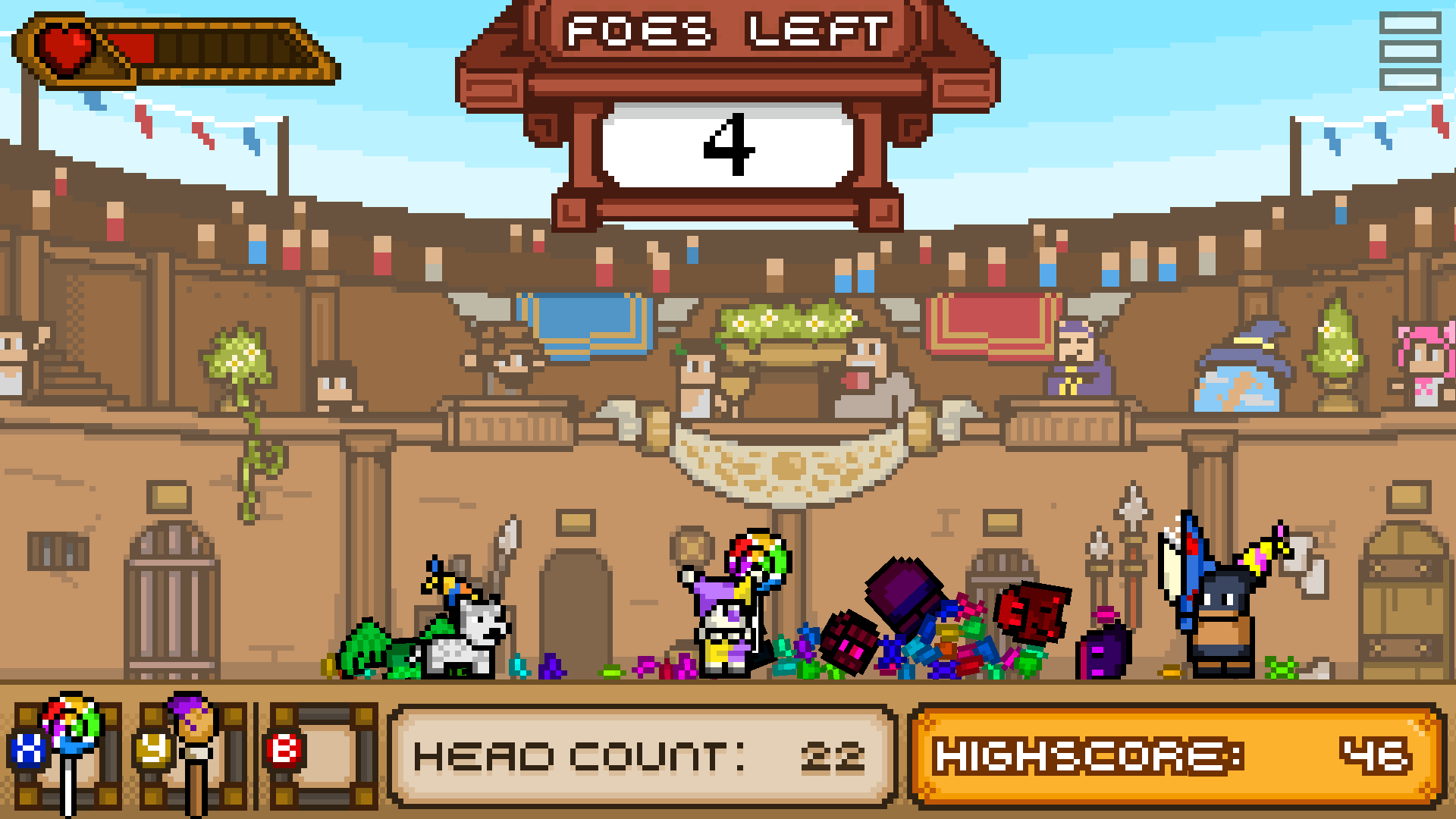 And that's when we arrive at where we are at now. While we originally expected Colossorama 1.2 to be the closing chapter in the cycle of Colossorama updates, life would prove us wrong, and we've been working on Colossorama 1.3 • The Champions Update on-and-off for several months now. As you might have read in the previous status report, with over six pages of changes, the game feels like pretty much a full reconstruction of the game, adding over eighty new weapons and items, reconstructed physics, several new gimmicky-enemies, more unlockable gladiators, a codex, stats, achievements, leaderboards, more visual overhaul, and more! It's a whale of an update in size! 🐳
The journey over the years as we've picked on Colossorama on and off as taught us and showed us multiple lessons, and has validated us in our growth as we've picked it up and updated it time and time again. For its upcoming 1.3 release, since development is being made on-and-off, we're avoiding making specific estimates of when it will be ready, but we're pretty much closing on the final tasks in order to ship it once and for all!
It's been a wacky three years. Since we've released Colossorama 36, we've made several other small game experiments on the site, finished up bachelor degrees, fostered a community, grew as developers and artists, and yet, it still feels like we're at the very beginning of a very long race. We're not stopping any time soon, and over the next few months, after we release Colossorama 1.3 we want to take a step back and rethink the core foundations of Whales And Games. We have tons of ideas in mind, tons of things we'd like to do, but ultimately we want to really turn the page and move on forward to bigger and more whalistic stuff!

We promised one ginormous year for WAG's third year and we've been working full-steam ahead to make sure we deliver! As always, feel free to tell us what you'd like to see from us over at our Discord and join us for the journey ahead! Cheers! ✨