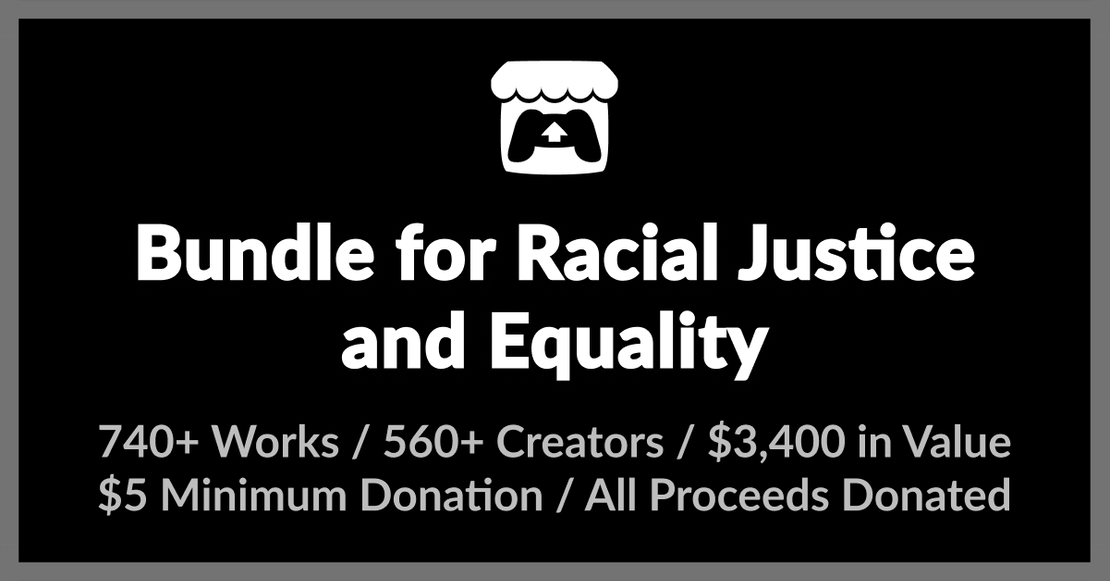 We're humbled to be part of Itch.io's Bundle for Racial Justice and Equality with three of our games (Whipped And Steamy • Cosplay Café, Petty Puny Planet and Super Sellout), along with hundreds of other creators and games.
All proceeds go towards NAACP Legal Defense and Educational Fund, and the Community Bail Fund, helping support #BlackLivesMatter. Our society has to continue denouncing racial violence, harassment and toxicity. We all deserve to live with dignity in a better world, and we too, will continue seeking for ways to make the world a better place.
If you want to contribute your own games to the bundle, you can check this thread.
If you're looking for more ways that you can help, support the movement or educate yourself and others about current events, you can find more information here.