🥮 Happy Lunar New Year! 🧧 Following the Year of the Rat, we want to wish everyone in our community happiness and prosperity for this year of the Ox!
Even if you don't celebrate it locally, the Lunar New Year is a very important day for most of southern-east asia, and for Asian natives around the world! Over the last years, the holiday has also spread culturally, and we once again wanted to join in the celebration! 🐉
This year, we celebrate the 'Year of the Ox'! Our Whaleverse characters had the opportunity to dress to the occasion! Isha allowed them to spend some-time with some friendly cows for the celebration! Polite Whale even put on a fancy top-hat for the occasion and dressed up as an Ox!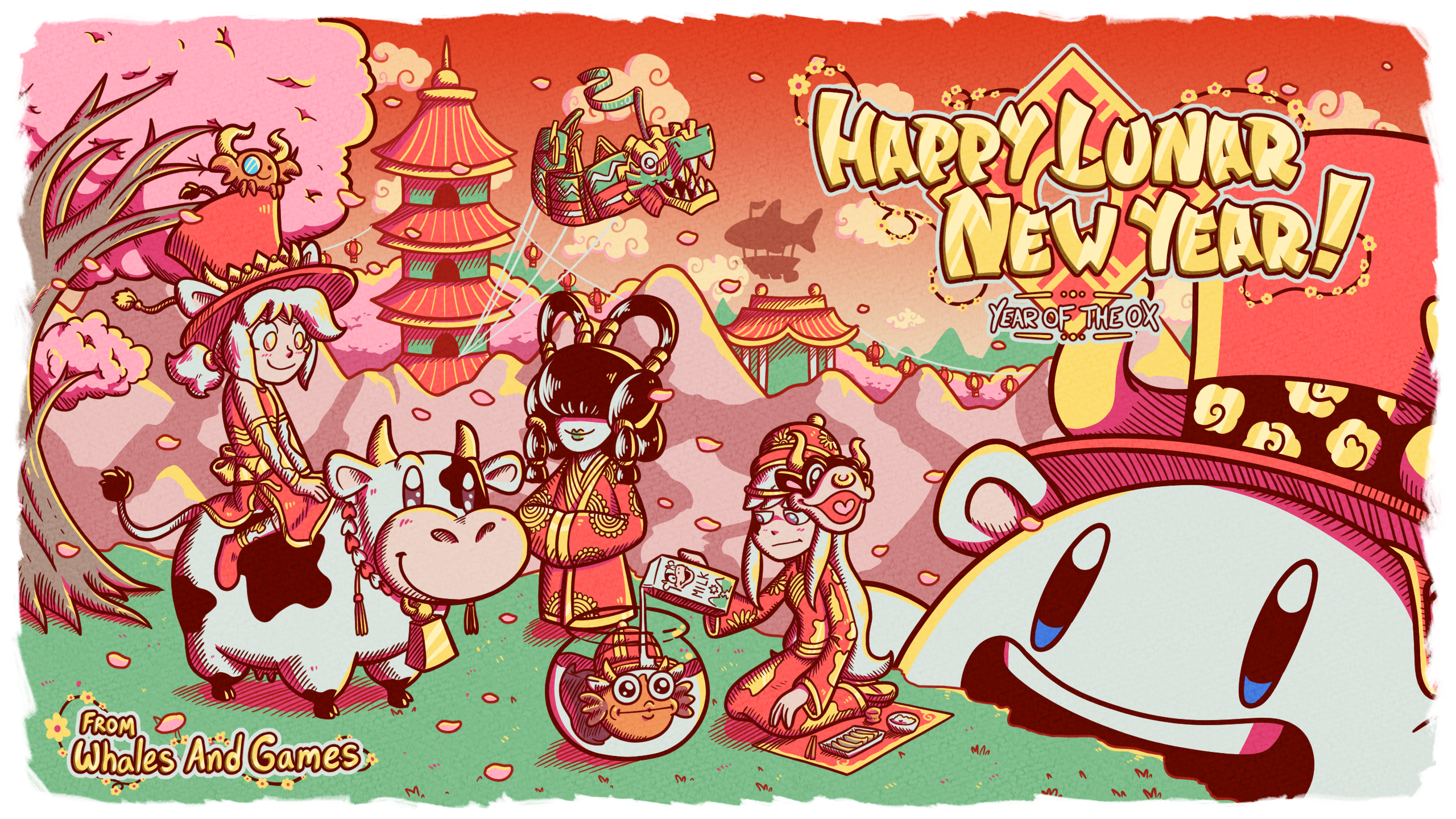 As part of the celebrations, we're once again running a small community server event! If you've never looked up your Chinese Zodiac until now, you can go to the #find-your-chinese-zodiac room and find which of the 12-year-cycle zodiacs is associated with your birth year! By reacting with each zodiac's respective emoji, which will add your zodiac to your username and give you a permanent Lunar Celebrator 🏮 role for you to keep in case you didn't claim it last year!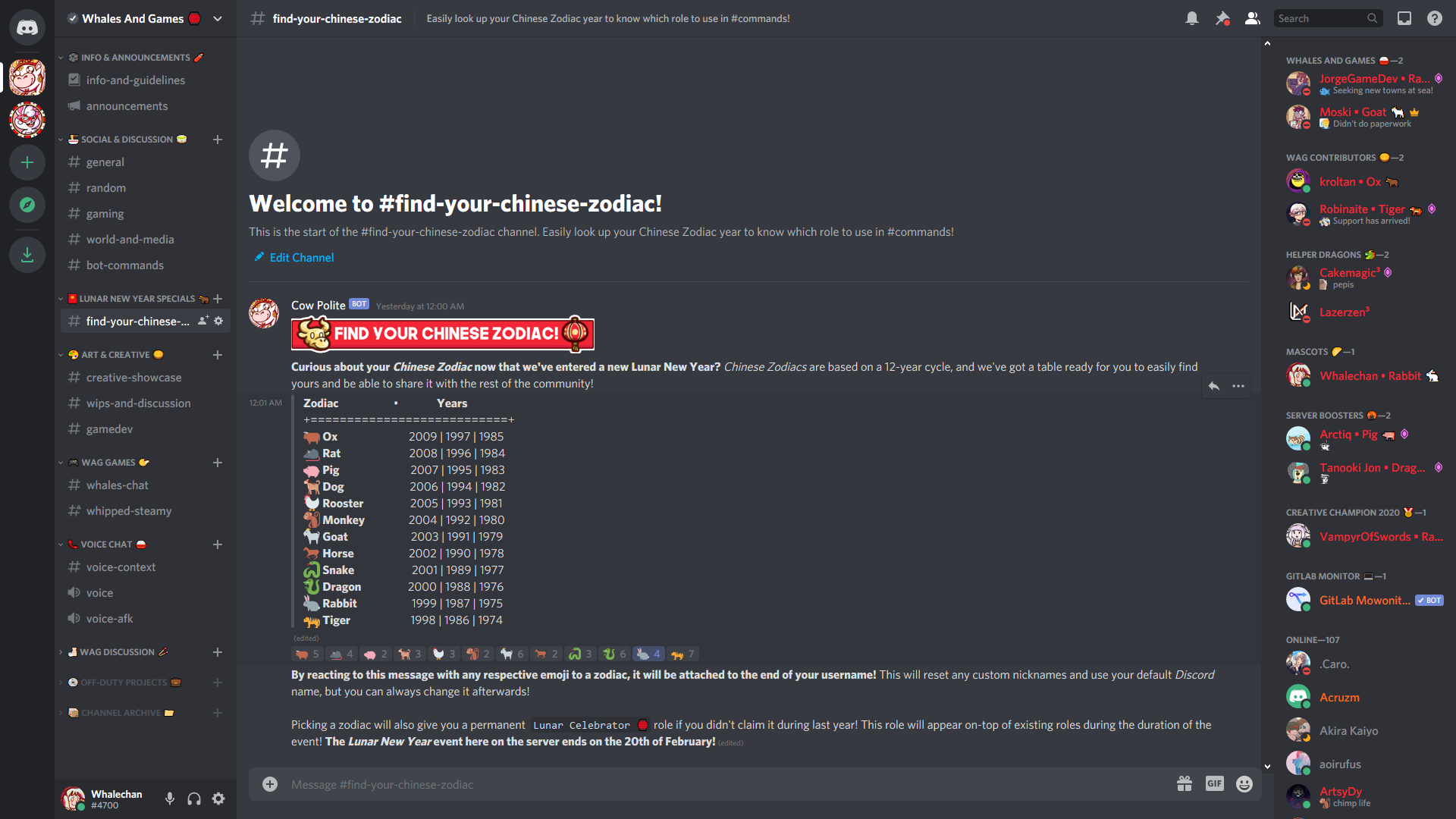 This small server event runs until the 20th of February! Afterwards, we will immediately launch the polished-up version of our Global Game Jam game, Townseek! Look forward to it!