Are you ready for another round of Ludum Dare bliss yet? Twitching for some jamming? 'Cause we sure are! Hyped up and full of energy, our team at Whales And Games is ready to participate again in Ludum Dare 48! 🐳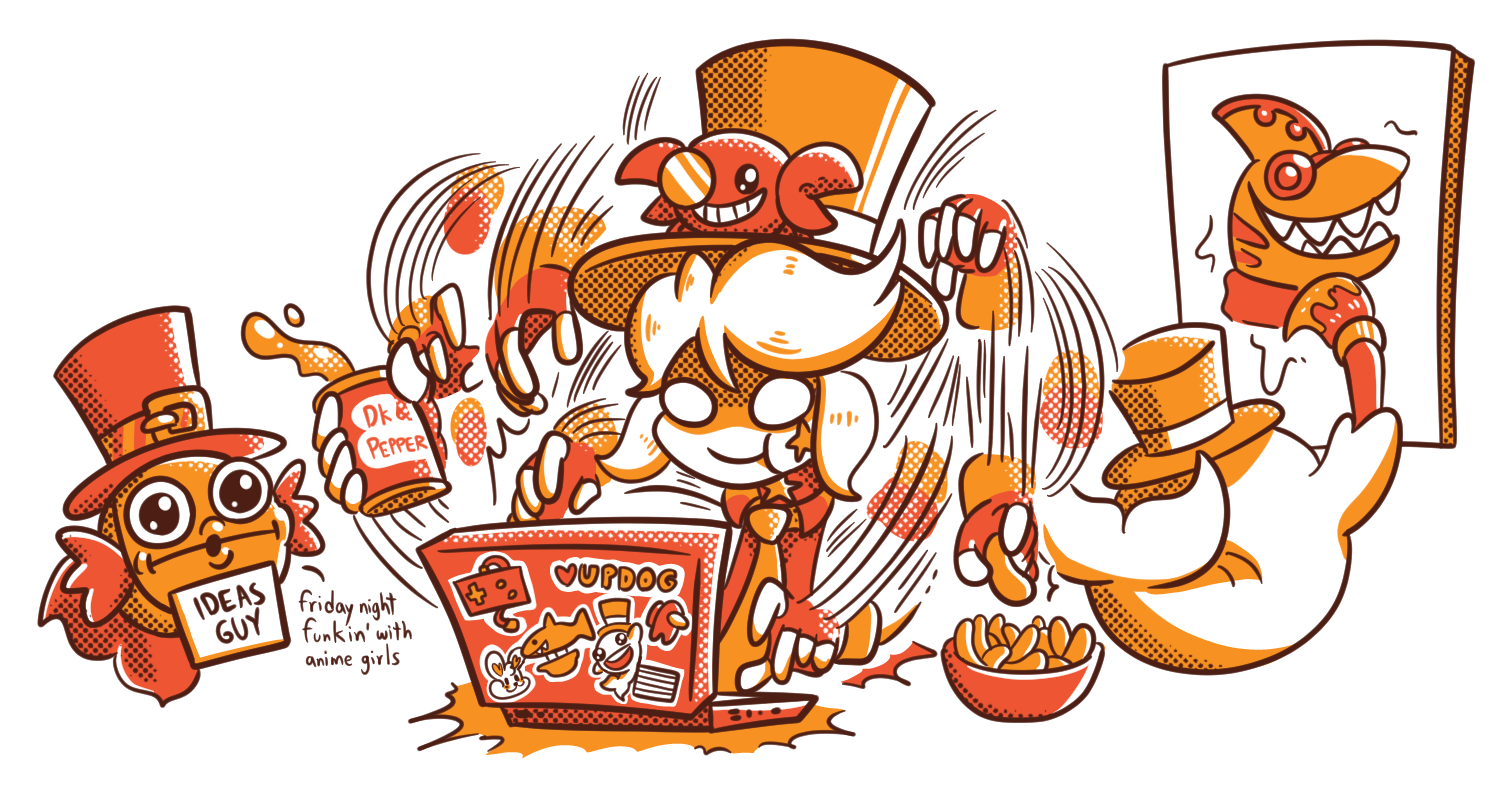 This time around, our team will feature the usual all-star Jorge doing his programming magic using Unity with his brand-new favourite IDE, Rider! Then there's Moski at the art department using Clip Studio Paint – or Aseprite if we go pixelart! And last but not least, Zak will be cranking up the tunes and sounds with FL Studio! For team collaboration, we will be using GitLab, good-fashioned Google Docs, and trusty and reliable Itch.io!
S Some of our most notable previous participations include Petty Puny Planet from Ludum Dare 38, Jazzy Beats from Ludum Dare 40, Super Sellout from Ludum Dare 43 and, most recently, Woofice Chair from the last edition! We keep coming back since we continue having a great time here, experimenting with new game genres and having a wonderful time trying out everyone else's games in this incredible voyage!
This week has been extra special for us because we just recently released Townseek on monday, an expansion to our Global Game Jam 2021 game from earlier this year. The reception was fantastic, and here we are again, mere days later readying up another game for next monday! That's one hectic week! 👏
If you're also participating, it'll be a pleasure to display our game along yours once again! Do your best and have a blast! There's no wrong way to do a jam game, so experiment and go wild!
With all said and done, lets have some fun on this challenging weekend! We're looking forward to playing all those innovative experiences, first time experiments and wacky creations! Let's go make some games! 🐳