Born undersea, but with an appetite to soar the skies and explore the world! Now that you've got yourself a reliable airship, it's time to make those dreams come true in Townseek! 🦈
Travel far and wide, discovering the exotic landmarks that the world has to offer! Meet the locals from towns far away from each other! Engage in the old tradition of exchanging goods for money! Fish like sharkfolk have never fished before!
The entire world is your new sea, and be sure to see all that it has to offer!
We're pleased to introduce Townseek, our brand-new trading and exploration game! We originally created Townseek for Global Game Jam 2021 back at the end of January. After adding some improvements, polish and new features, it's ready for a proper, fun release!
Explore the world and find all sorts of curious landmarks! Discover towns and their unique hosts and trade between them for riches! Buy new balloons to travel around in style, and get a fishing rod to catch and bring home all sorts of sea creatures!
As we always strive to with Whales And Games, you can play the game on all desktop platforms and through web browsers through either Itch.io or Game Jolt!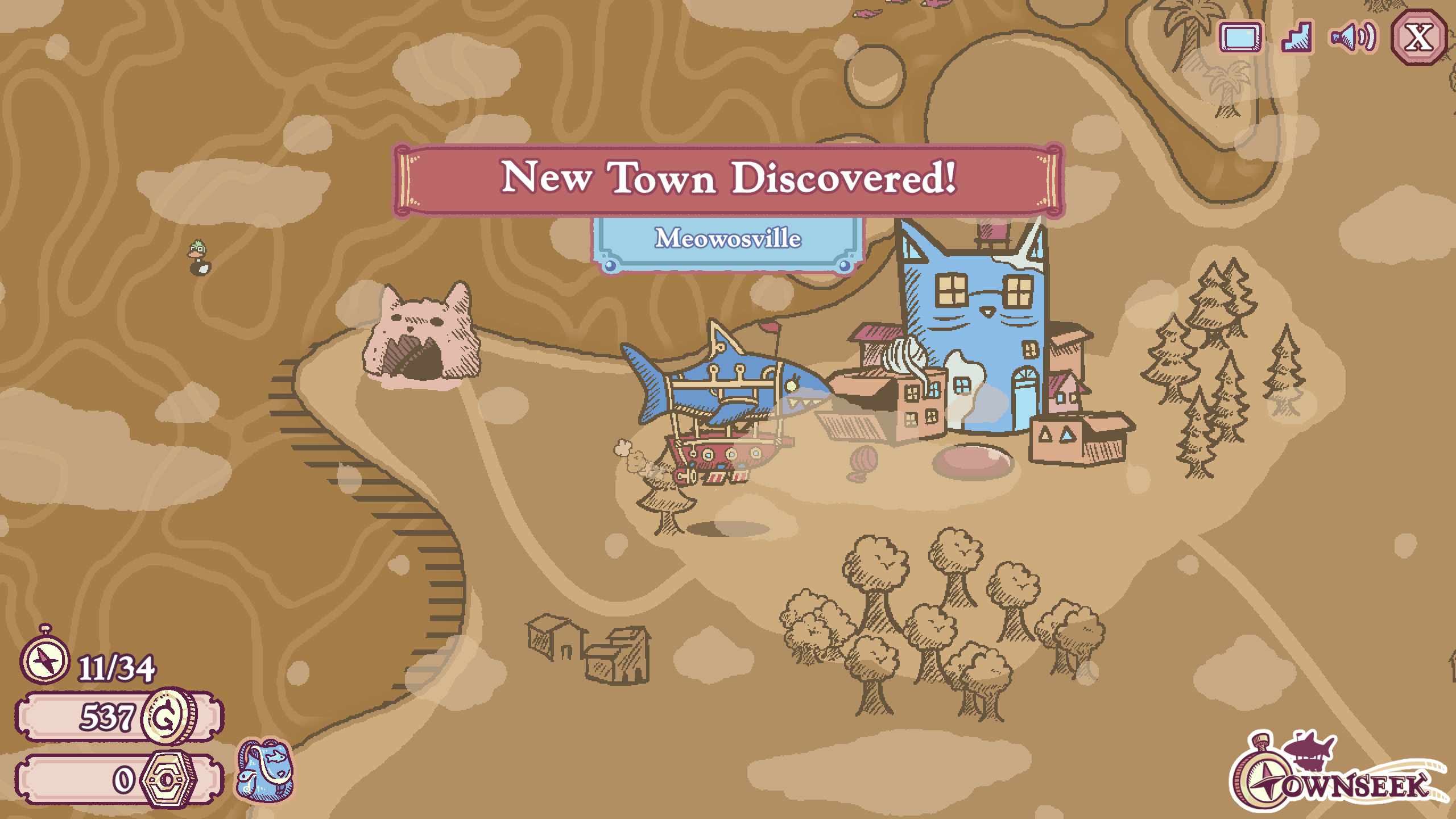 The game is a bit more experimental and open-ended than our usual releases, but we had a ton of fun making this world uniquely characteristic! It was also fantastic to have the opportunity to work with John Elliot as the composer. He handled all of the game's dynamic soundtrack and sound design, making the world sound's pop amazingly!
Townseek is the first of our Treasure Projects initiative that we introduced in our Anniversary Report! There's many other side-projects like these we want to continue delivering to you while we continue working on Bunny Splash Casino. Next weekend, we will be participating in Ludum Dare 48, meaning this will be a pack-full-month of games! 👏
If you have any comments, or any suggestions of how we can continue to further add to this world, we'd love to know over at our Discord!
Now that it's all said and done, have a pleasant time with Townseek! The winds are soaring and our ship is sailing fast, so look forward to our next adventures! 🎈
---