Our first GMTK Game Jam season has wrapped up! And, even if we have to say so ourselves, our game Starsnap did fantastically for our first debut in a Game Maker's Toolkit game jam! Stick around to check our results, a brand new update to the game, and a twist ending that will haunt us for a while! 👻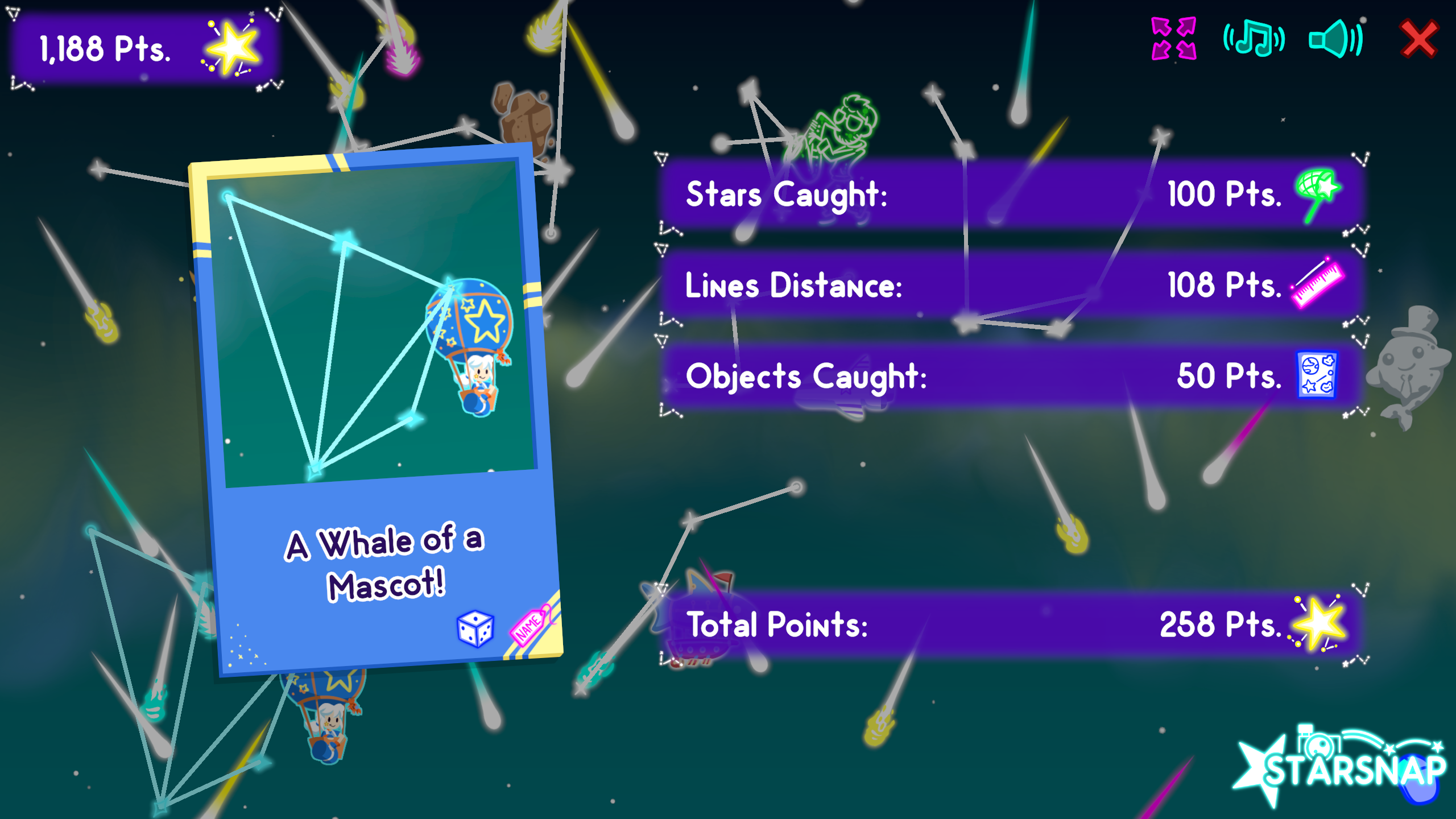 Since we've now got out results, we can also make some much-needed tweaks to the game. As such, we'd like to introduce you to the game's brand new The Constellation Namer Update! This update adds the type of tweaks and extra features we'd add in an extra jam day if the GMTK Game Jam was a 72 hour jam.
As the name entails, we've added a way to rename the constellations you make. You can also rename the final sky's name. With so many custom names, we've also added an option to display constellation names on the wallpapers you export! Additionally, we've added a few new background objects and increased the number of stars in the sky! Finally, but not least we've made an assortment of bug fixes and quality-of-life changes!
You can find the entire changelog of changes over at the itch.io version of this post!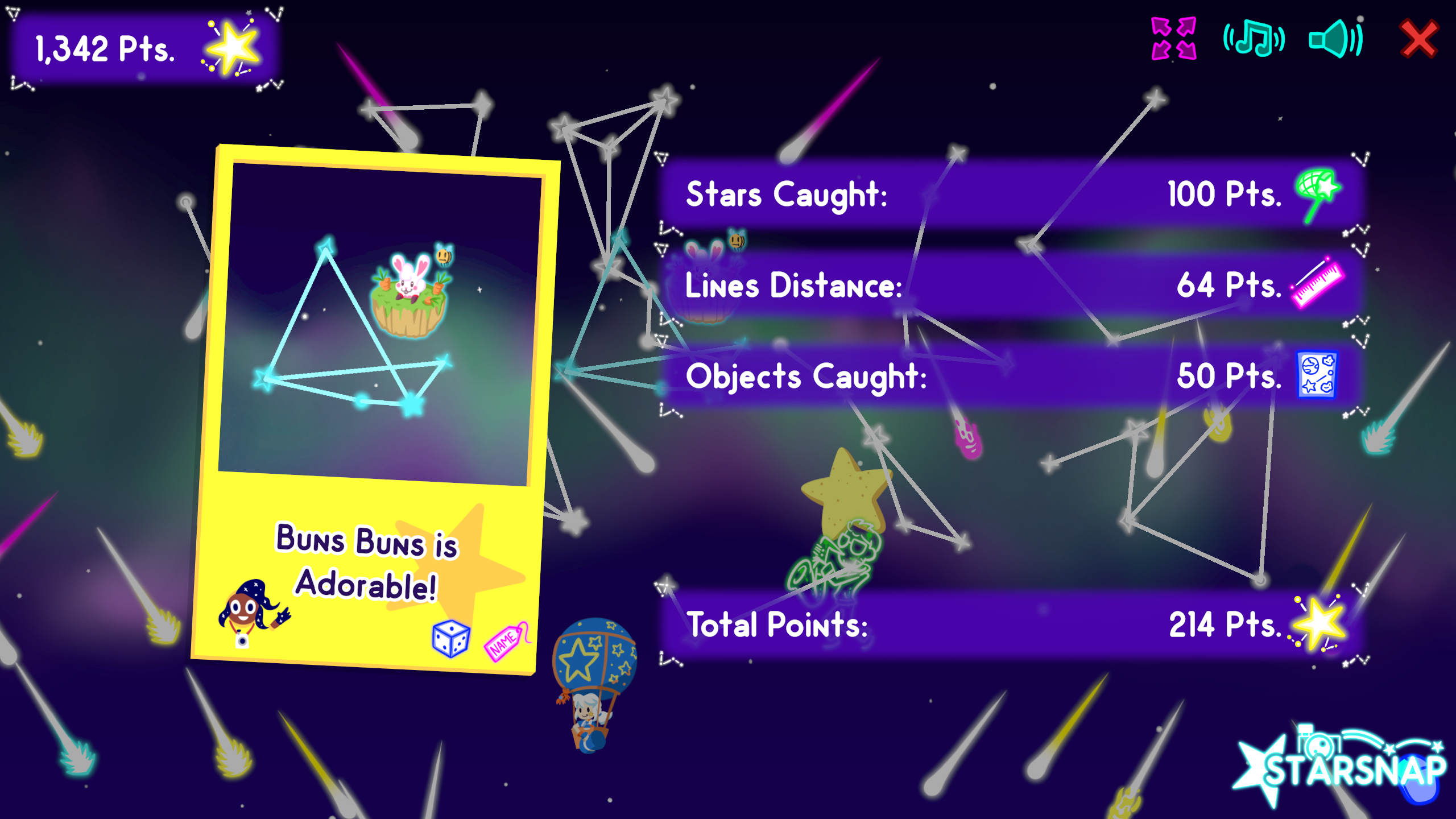 Getting into the results themselves, since this was our first participation in this particular jam, we don't have data to compare our previous performance, unlike the plethora of results we've been cataloguing from our participation across Ludum Dare. However, we can still make use of the data to find some interesting results!
First off, some curious data. Ludum Dare 48 back in April, had 3,866 game submissions of which 2,811 games obtained a result in the end. Meanwhile, GMTK Game Jam has 5,814 games, all of them downloadable and playable from the website! Basically, this means that getting a high ranking is more difficult since there are a lot more entries. However, that also means that being on the top percent has some semblance of prestige to it!
With all of that said and done, let's take a look at the results! 👇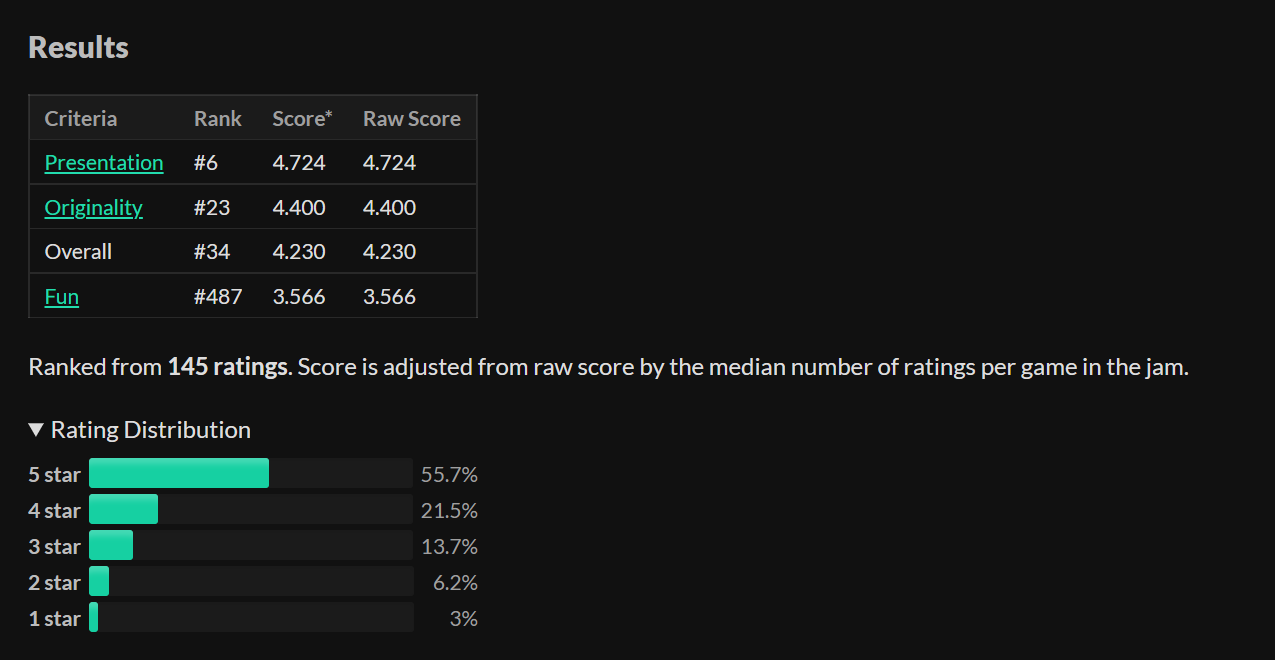 We have to say, that's quite good! We've got 34th Place in Overall, which, given the amount of submissions, means we're in the top 1% of the games! And our polish has paid off! Our artwork, music and attention to detail gave us 6th Place in Presentation with 4.7 and 23rd in Originality with 4.4!
Because our game was calm and apparently not very game-like, Fun was our weakest rating. Considering the type of game we developed, it doesn't surprise us, but we still obtained what we intended from it!
There's really not much to talk about the Rating Distribution. We've got over half 5-star ratings, and a very off 3% of 1-stars. But other than that, people seemed to really like what we made! At the end of the day, Starsnap was a success! 👏

Now, the rating categories from GMTK Game Jam are considerably different from Ludum Dare. However, we believe that we can make some comparisons from them. As a result, we tried to convert them so we can compare our results from our previous games'.
Both events share the Overall and Fun categories, so we'll be comparing those as they are. We converted Ludum Dare's Innovation and Theme categories into GMTK's Originality. And finally, Graphics and Audio were converted into Presentation. There's no real way to compare Humor and Mood unless they were separate categories. Therefore, we left those out.
With this data, Starsnap seems to be our best constructed jam game to date! It got the best ratings in all the categories, except in Fun. Even if you count the Average, which in this case is not affected by Mood or Humor, Starsnap still leads! 💪
Finally but not least, as part of the yearly tradition, Mark released a video featuring his picks for the top-20 games out of the 100 best rated games! With Starsnap rating 34th place that means we appeared, right?
There we were, watching the video as a team, and Mark began talking about constellation games. He mentions the stunning and relaxing photography gem Starsnap BUT… another constellation game got the top-20 instead. We could feel the feature coming, but the also excellent Paisible Soirée au Fil d'Étoiles snapped it away. Oh well, there's always a possibility to make it into Mark's picks next year!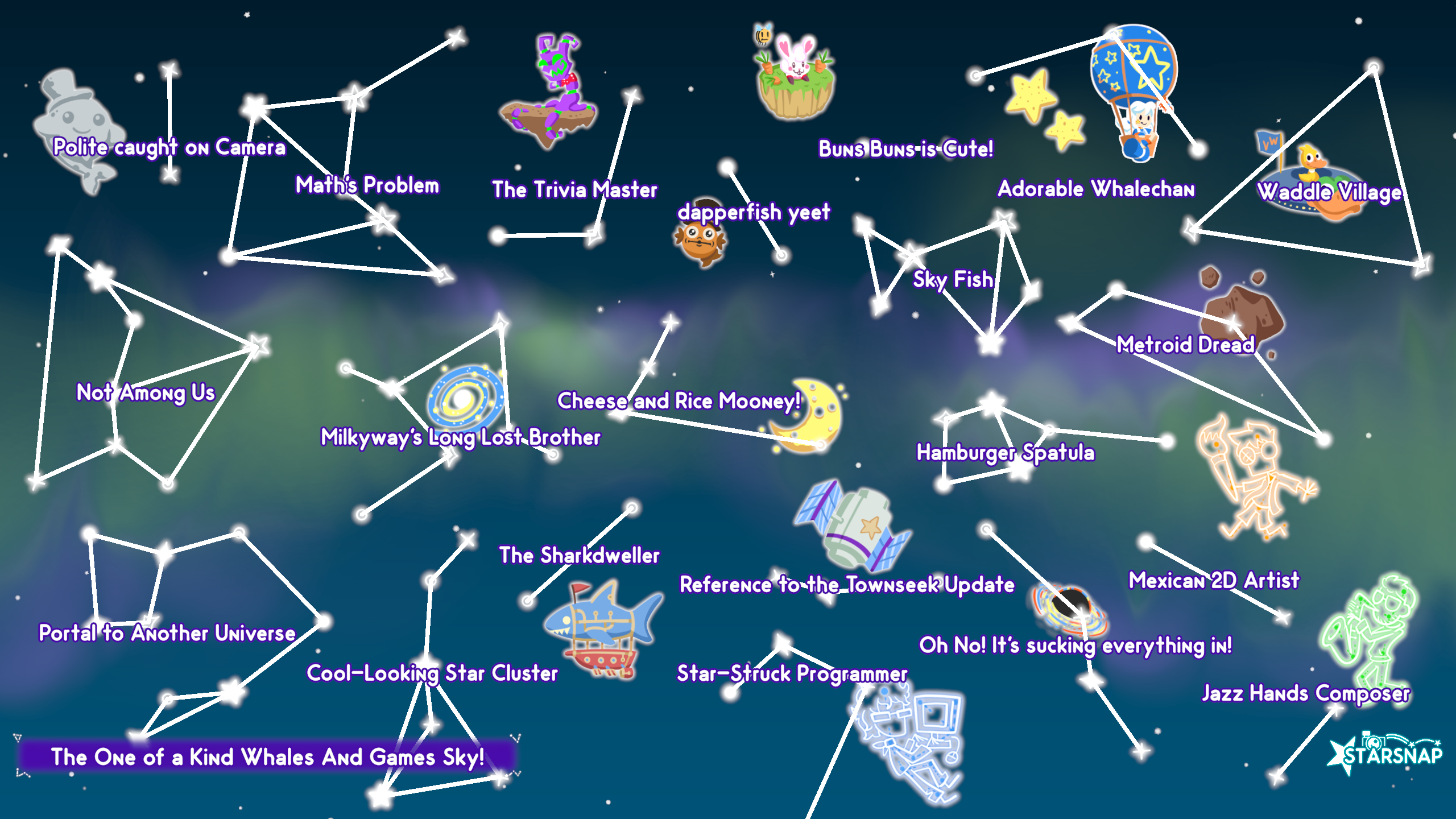 At the end of the day, Starsnap did fantastically! We experimented with new mechanics and a different mood, and it managed to stand out in the end! We're glad to have been able to do something like it, so that there's always something for everyone! Plus, some people got some neat wallpapers out of it! ✨
Participating in the GMTK Game Jam this year was an incredibly fun and challenging experience! We're really glad we had the chance to give it a shot, and we'll definitely be back for more next year! However, before we even start thinking about that, there's still a lot of eventual months ahead.

As always, you can drop by our Discord and join us as we talk about what we've got heading forward! Alternatively, you can follow us on our Twitter profile as well! 🐦
Thanks a lot for joining us for our results! We hope you enjoy the new additions to Starsnap! See you next time in our Status Report for July! Cheers! 🐳