Calling all artists, developers, writers and creatives once more! We're announcing the return and second edition of our annual Creative Festival over at our Discord server! The time has come again to challenge your creativity and score points to achieve the status of Creative Hero 🏆!
Running from the 4th of July to the 14th of August, it's a six-week competition for art and glory! The champions get a slew of special server perks, including unique roles, golden pins and more surprises! 🎨
Post a work-in-progress or a completed piece daily in one of the 🎉 Festival Plaza 🎊 channels and you'll be awarded a point! Keep posting each day to stack up points!
Replacing the Festival Modifiers from last year, we're introducing Weekly Challenges! These are longer-form challenges that award you with 5 extra points for each challenge you complete!
Since it's Art Fight month, you can also submit WIPs and completed works of your attacks to that channel for points! You can pick your Art Fight team on the #creative-festival channel too! Moski is also participating again this year, and you can find him on the site!
You can find more information about the festival and the current leaderboard on the creative-festival channel!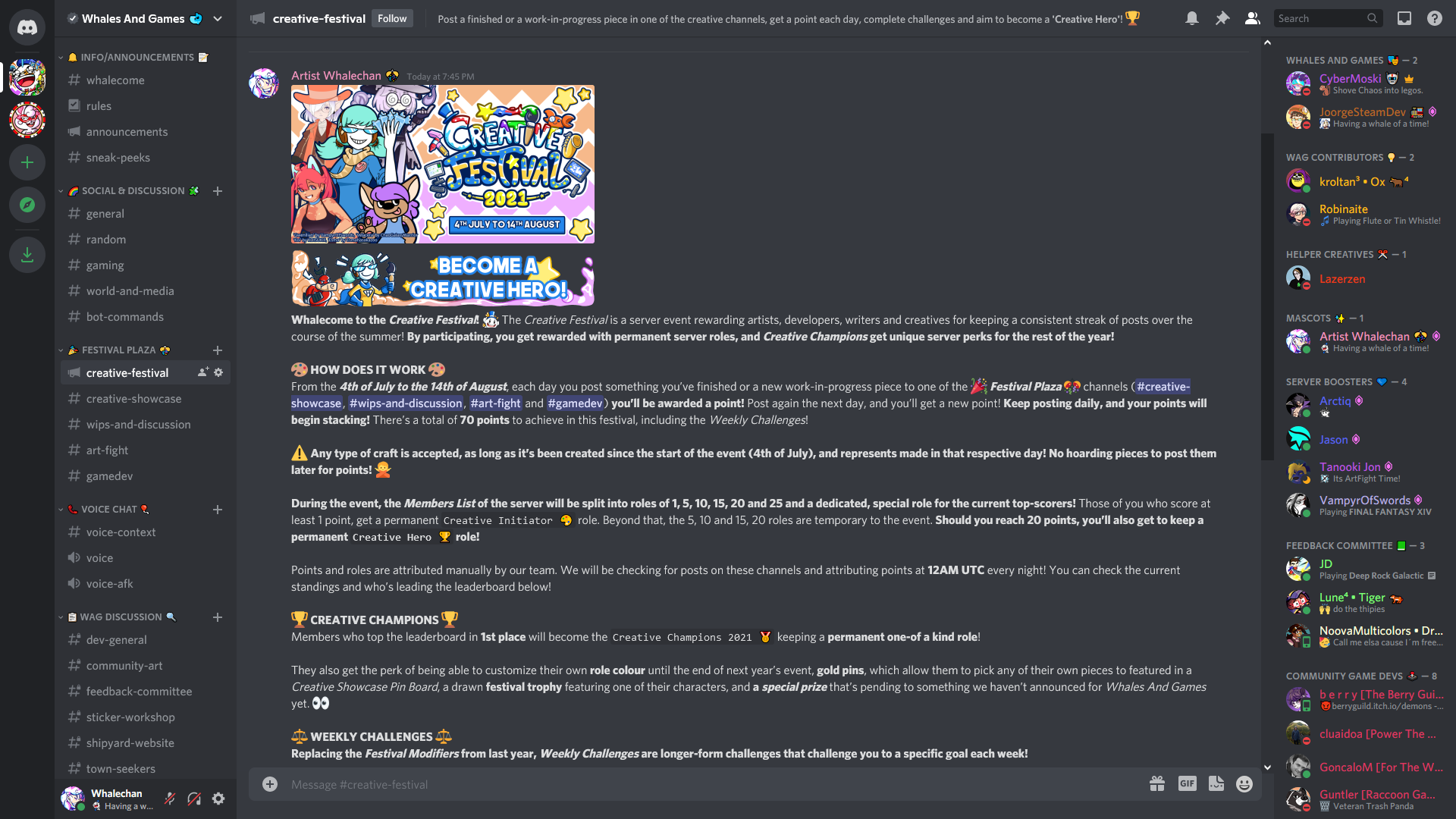 Alongside the event, we've also got a handful of new community updates for everyone around! 📌
We've split the info-and-guidelines channel into whalecome and rules channels! The new whalecome channel gives new members an onboarding to the server, our games, events and socials!
We've got brand new community roles! Show us some of your work, and we'll grant you either the Community Creative or Community Game Dev role! We wholeheartedly invite both roles to freely promote their work and/or advertise their games and screenshot saturdays! You can find more information at the whalecome channel! We've also gone ahead and added a few folks to these roles in advance!
We've brought in a birthday bot! Use the bday set command in the bot-commands channel to set up your own birthday on the server and get a reminder posted to the general channel when it's your birthday!
We've updated the Creative Showcase Pins page in our website with Pin Board 5! That's 60 new community pieces from our creative-showcase channel added into the showcase! You can take a gander at them here!
Finally, we're pushing to reach Boost Level 2 so we can unlock new perks for the community! If you're a Discord Nitro subscriber, please consider boosting!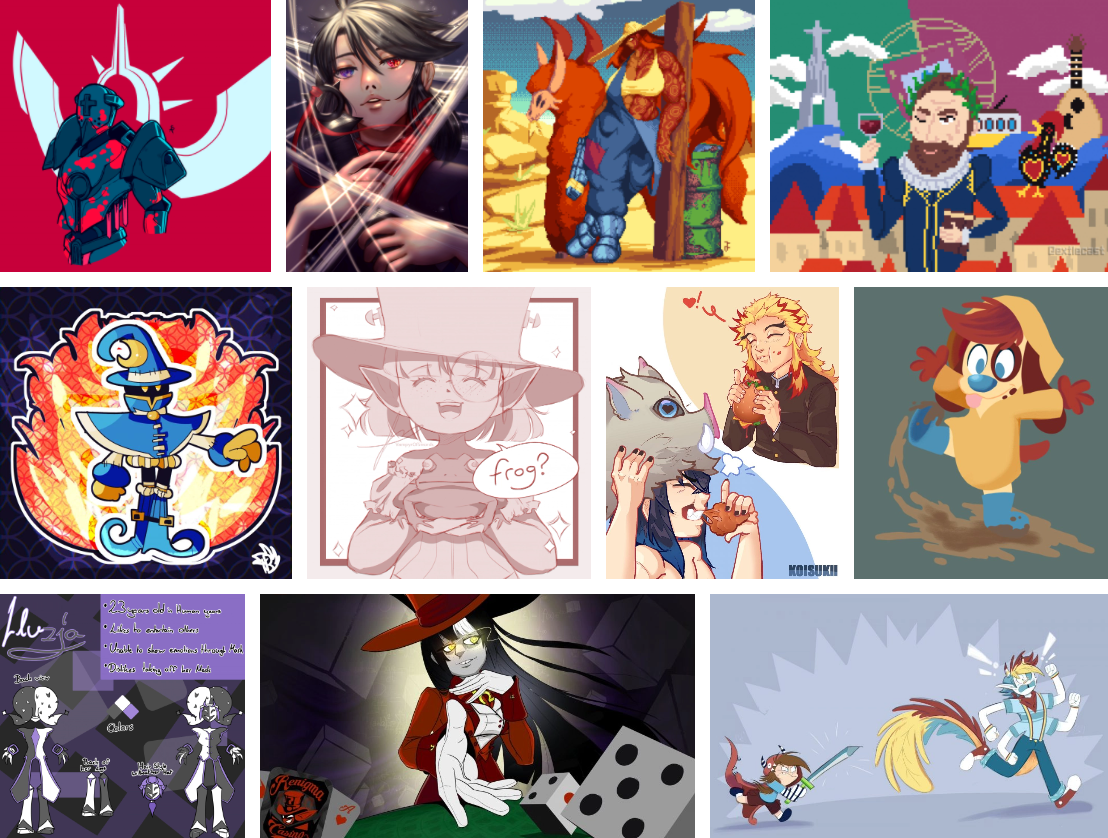 We hope that you join us along for the festival, either to showcase your own work, or to comment on others! We've got plenty of game news on the way as well, including some steamy-announcements on the horizon too! 👀