Now that Art Fight Duel Cybersteam has been released, we can officially declare ourselves in full-fledged VACATIONS! Until the 6th of September, we'll be having our first official studio vacations! 🏖️
These four months since our 4th Anniversary, have already been some of our strongest, with Townseek, Vast Trivia of the Void, Starsnap, Art Fight Duel Cybersteam!
Let's also not forget to mention the Creative Festival, Art Fight, our new additions to the Discord server, our migration to Google Workspace and a lot of the other things that are going on and that we're still preparing behind the scenes!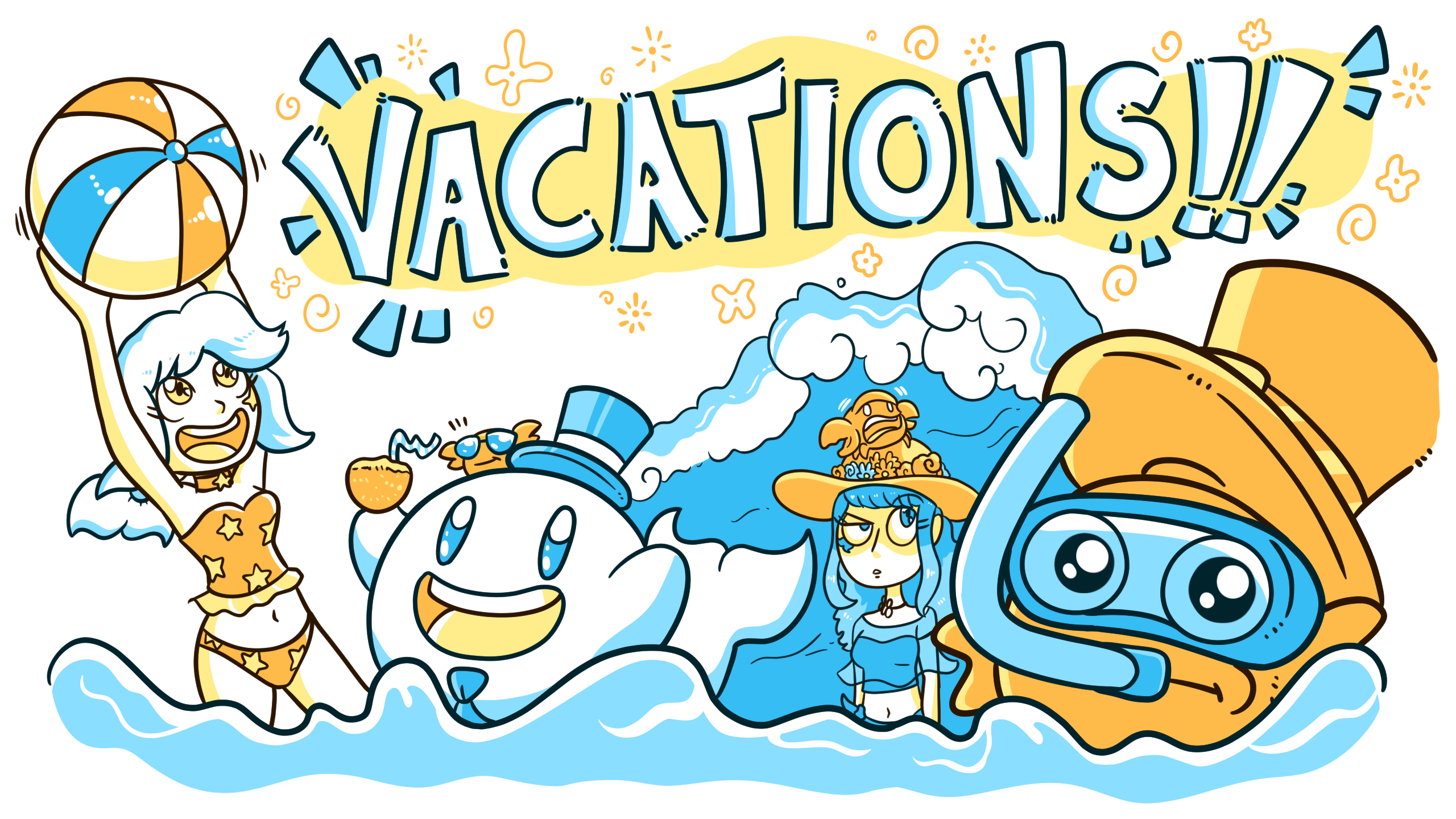 We really need a rest and to take some time off for ourselves to make sure we are on our A-game for the rest of the year. There's a lot of things we want to surprise you with, and we need to be with peak energy for it! 💪
We'll still be around if anything demands our immediate attention. If you need anything from us you can send us a DM or email us at [email protected]! ✉️
If you need something regarding the moderation of the Discord server, remember you can always rely on one of the Helper Crabs to give you a hand too! 🦀
Well then, until we're back, have a whale of a time! Cheers! 🐳