Townseek, our exploration-trading game, is coming to Steam with a bigger world, a new main quest, new activities, new towns to seek, and more! 🧭
Tasked with re-assembling Sir Reginald Sharkingston's journal, you must travel far and wide and discover what the world has to offer! Trade merchandise with towns and complete their requests. Fish, mine and farm to complete your collection! The whole world is your sea now, so be sure to see all that it has to offer! 🦈
Make sure to wishlist the game and follow us on Steam for more news, sneak peaks of the full version! ✨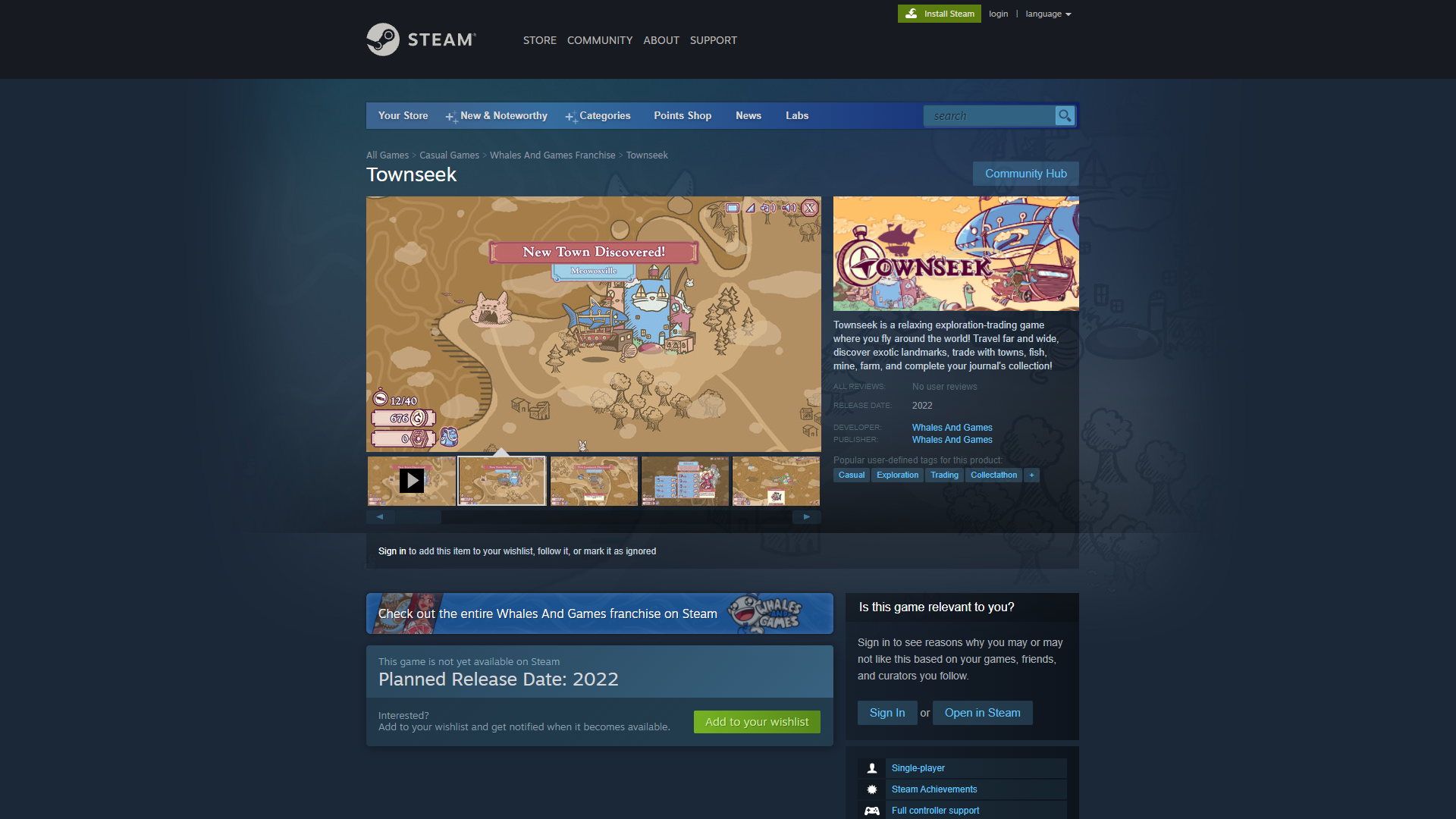 After many years working across several game jam projects, our team at Whales And Games is proud to be announcing the first upcoming full version of one of our games! It's been a long road, but this announcement marks the beginning of a new voyage for our studio and team!
Townseek was also created in a game jam, during Global Game Jam 2021. While we were expecting a quiet release, the reception we received on the jam version blew away our expectations. We received many comments with praise for the game, suggestions for more features and towns and even got featured on itch.io! It became clear to us that players wanted to continue exploring this world we've created!
Last week, we released The Star-Seeker Update as the final update for the Townseek Jam Version. This new jam version update introduced mining as a core new side-activity. Building on this latest jam version, there are several new features we're working on for this full-version for Steam. These include a new colourful art direction; a new main quest featuring the journal of Sir Reginald Sharkington; new-side activities such as farming and digging for treasure; and of course, several new towns and townspeople to seek!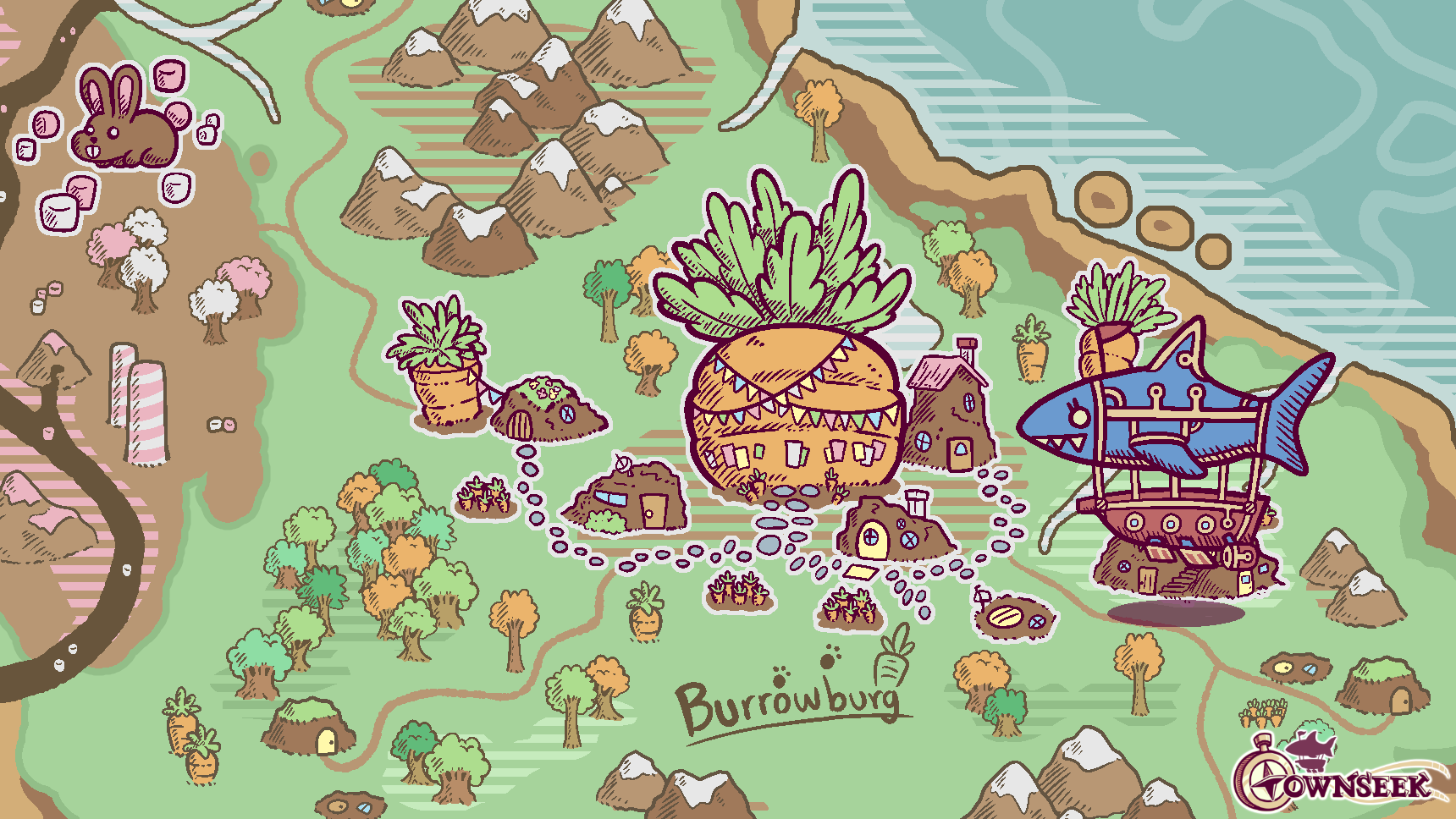 If you have any questions regarding this new full-version, we've prepared an FAQ with most answers you might be looking for!
Over the next few months, we will continue sharing news about the game here on the blog and Steam Announcements! We will be going deeper into new features as we design them, and, of course, you can be on the lookout for our regular Status Reports. And of course, we'll also be updating the Steam page regularly, as well as our brand new landing page for Townseek!

Finally, but not least, you can also follow us over on Twitter where we share progress frequently! We also invite you to join our Discord Server! We've got dedicated Townseek channels for general discussion and suggestions there!
We hope that you follow us for this new voyage into Steam, and that you look forward to seeking new towns in this new full-release! Make absolutely sure you have wishlisted us, as it really helps! Cheers! 🐳