Grawwwwwwwwh! The spooky season is here, and Whalechan has risen from her sudden grave! Which means that we'll be celebrating our Whaloween event this year too, which will take place at our Discord server from the 30th of October to the 14th of November! 🎃
What's the deal with the event this year around? Well, stick around for a bit to read this year's happenings!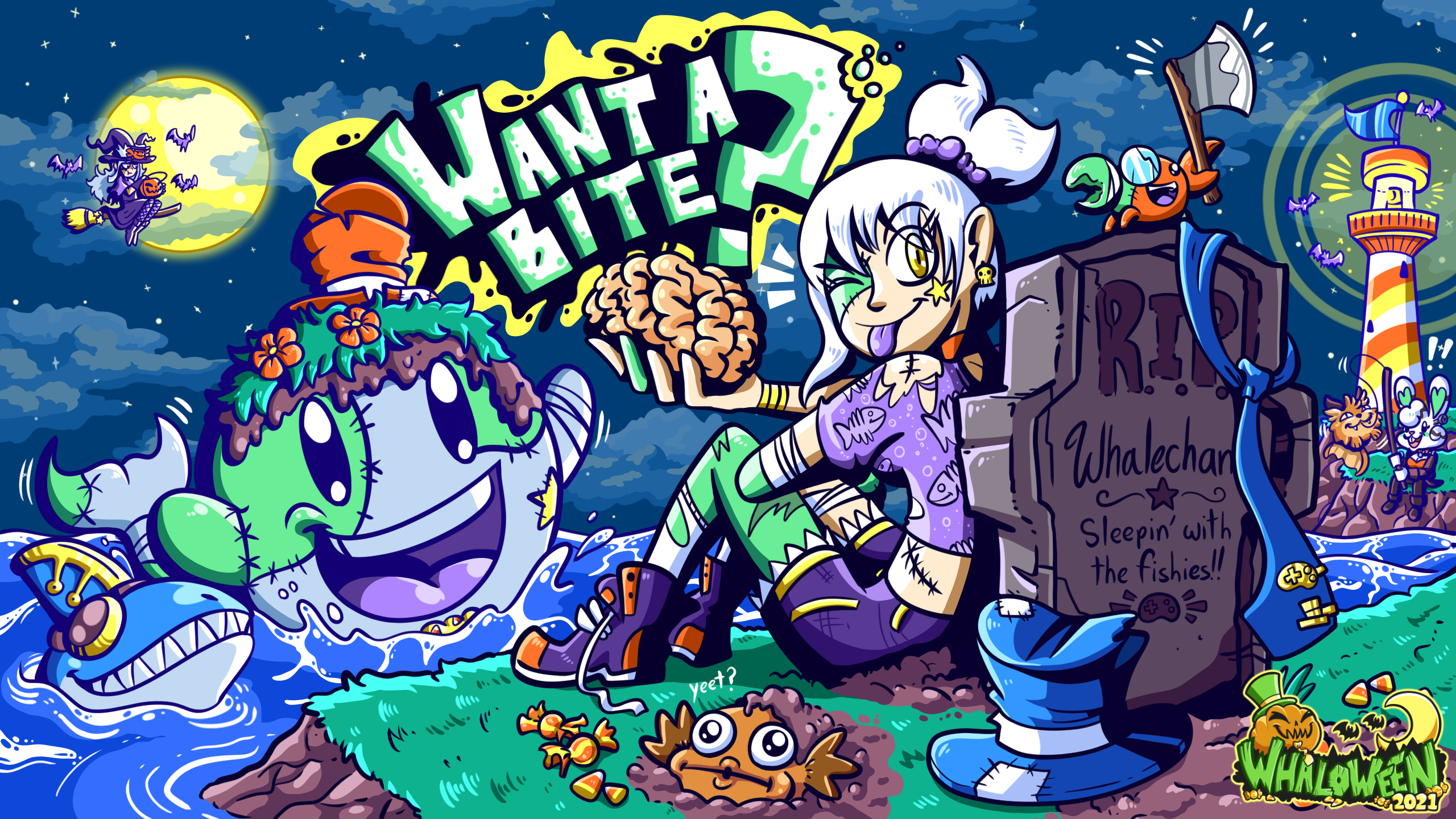 🎃 Undead Whalechan and Polite have risen from the earth after the win of the Undead during last year's event! Like tradition calls it, we've got a brand-new artwork to celebrate! 🧟‍♂️
🎃 Speaking of Whaloween Teams, the battle is back once more with three new teams! Pick a team between the Clowns, the Scarecrows and the Mermaids and push your team to victory! The team with the most members by the end of the event will be the main focus of next year's Whaloween!
🎃 Last year, artists we've commissioned and art traded with made some frighteningly artwork of our mascots and we are showcasing them all again! Alongside our previous Whaloween artworks, all of our previous Whaloween artwork can be found there in one place!
🎃 By the way, it's a good time to go around and share with us photos of decorations around your place, or tell us what you're doing to celebrate! There are tons of films and games that you might want to try that fit right along the season!
🎃 We're already spooked by all of our work in Townseek, which means that this event will be lighter compared to last year's! However, you should still enjoy the frights and chills!
The witching hour approaches, so we'll get the masks and fangs ready! If you haven't checked it out, we'd recommend you to check our Status Report we posted a few days ago! Other than that, have a fantastic trick-or-treat season and be careful to not let Whalechan give your brain a bite! 🦷