Hey there! 👋 It's been a month now since we hosted our Steam Next Fest Demo and received your amazing feedback! As we continue developing the game, we're thrilled to keep up this momentum! Townseek is featured as part of the The MIX Spring Showcase! We're featured as part of both the Steam event and the livestream that happened earlier today! 🎮
We've revealed an exclusive look at the brand new town of Amperion during the stream, which we had never shown in any of the previous news posts or through social media! 👀 The town of Amperion sits to the north of the world close to the glaciers of Explora. It's an electrical town filled with all kinds of technology, sockets and screens, and home to sentient electricity! 📺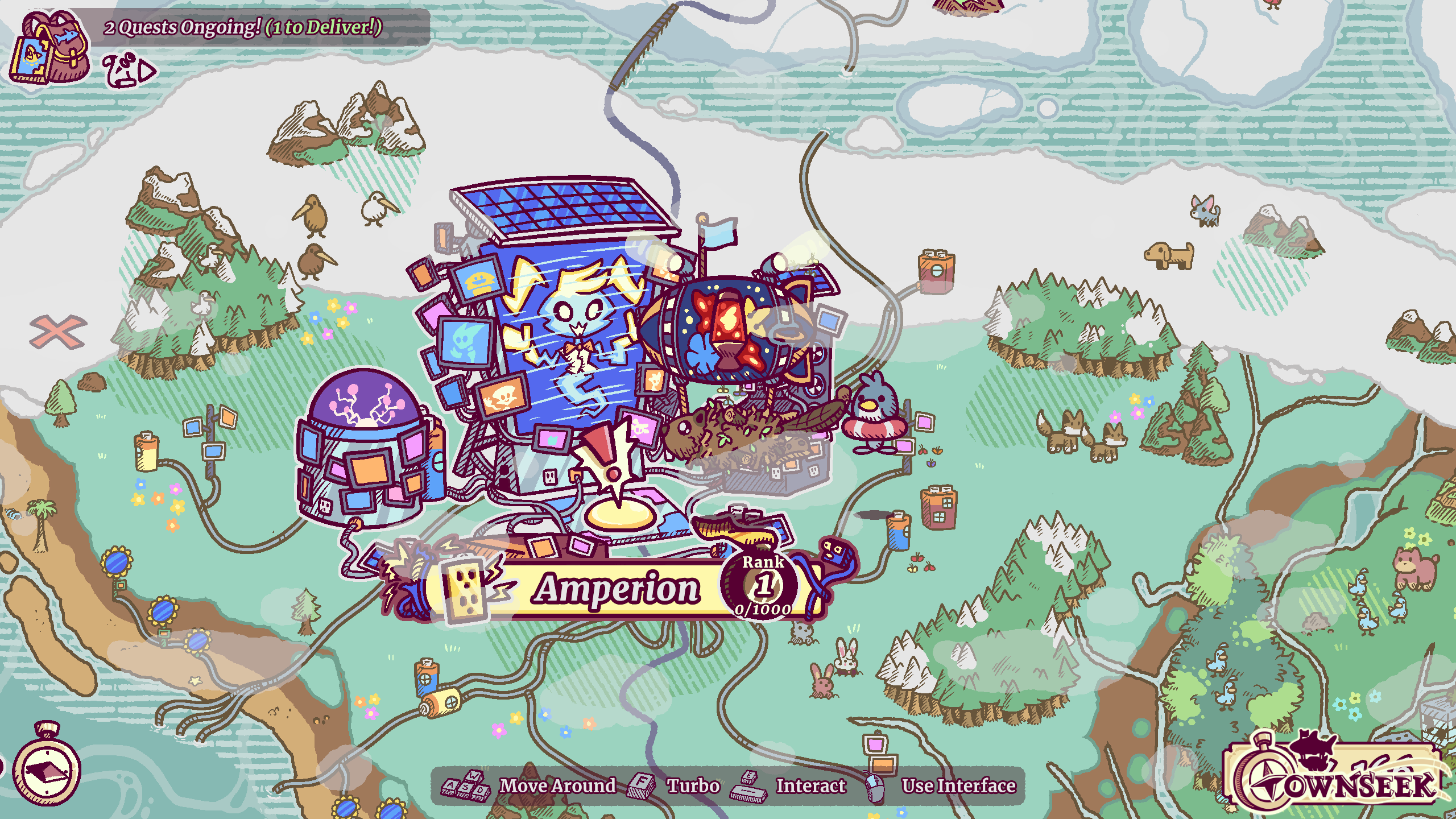 Alongside it, we've also shown the new town host, Watt Zapp! She'll give you a shocking greeting! And as you can expect, all of Amperion's unique items are modern and technologically advanced! ⚡
What led to the creation of these electrical beings, and what's with the huge crater that is nearby? Those are some of the mysteries of Explora that you'll have to discover once the game gets in your hands!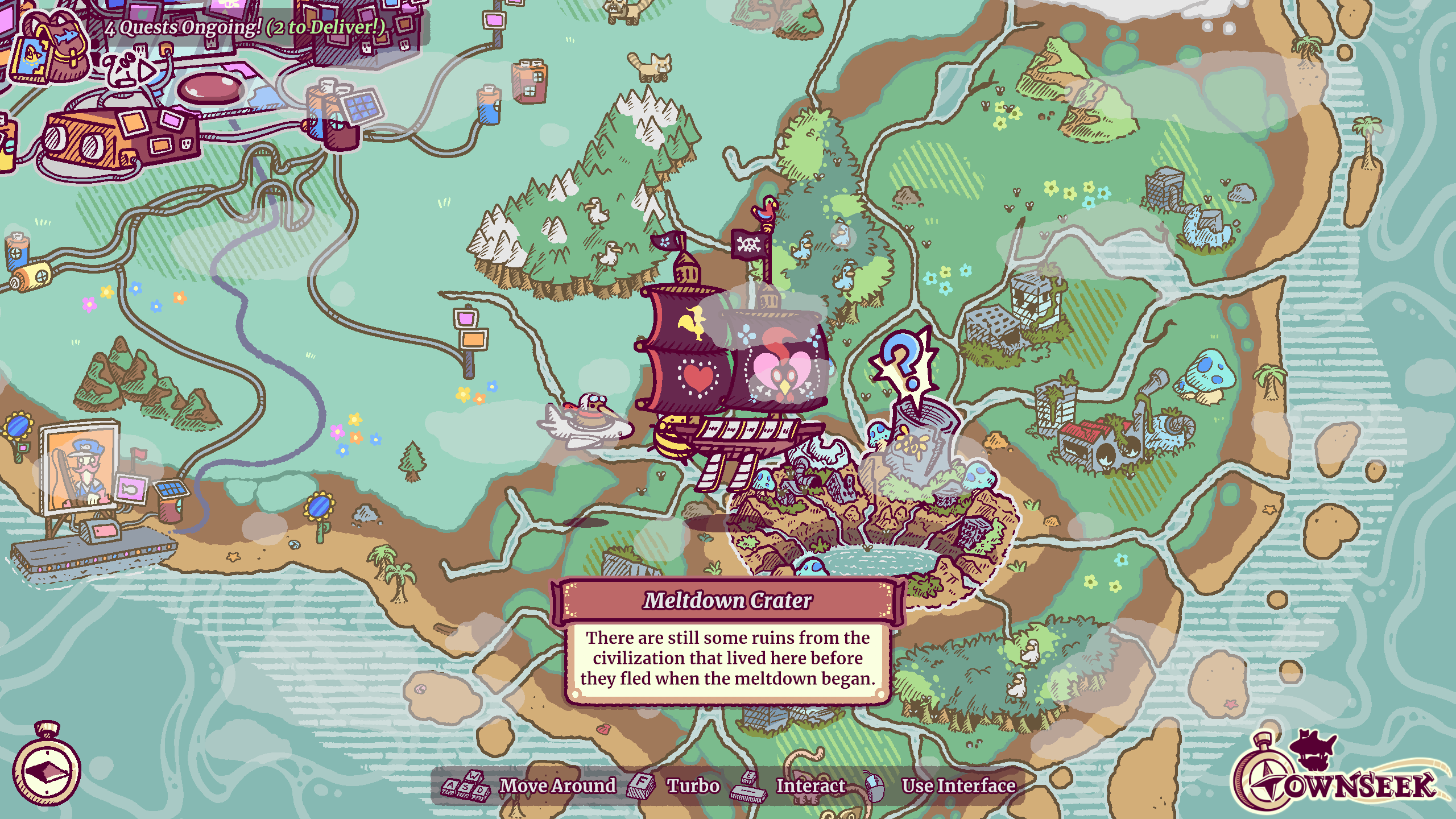 The showcase features several other amazing indies, such as Viewfinder, Paper Trail, Moonstone Island, and more along with Townseek! It's really humbling to be a part of a class of so many great games we've been looking forward to! Please consider checking them out and adding them to your Steam wishlist as well! ✨
You can learn more about The MIX and the event by checking the showcase page over at their website! You can also check the Steam event and sale over on this page!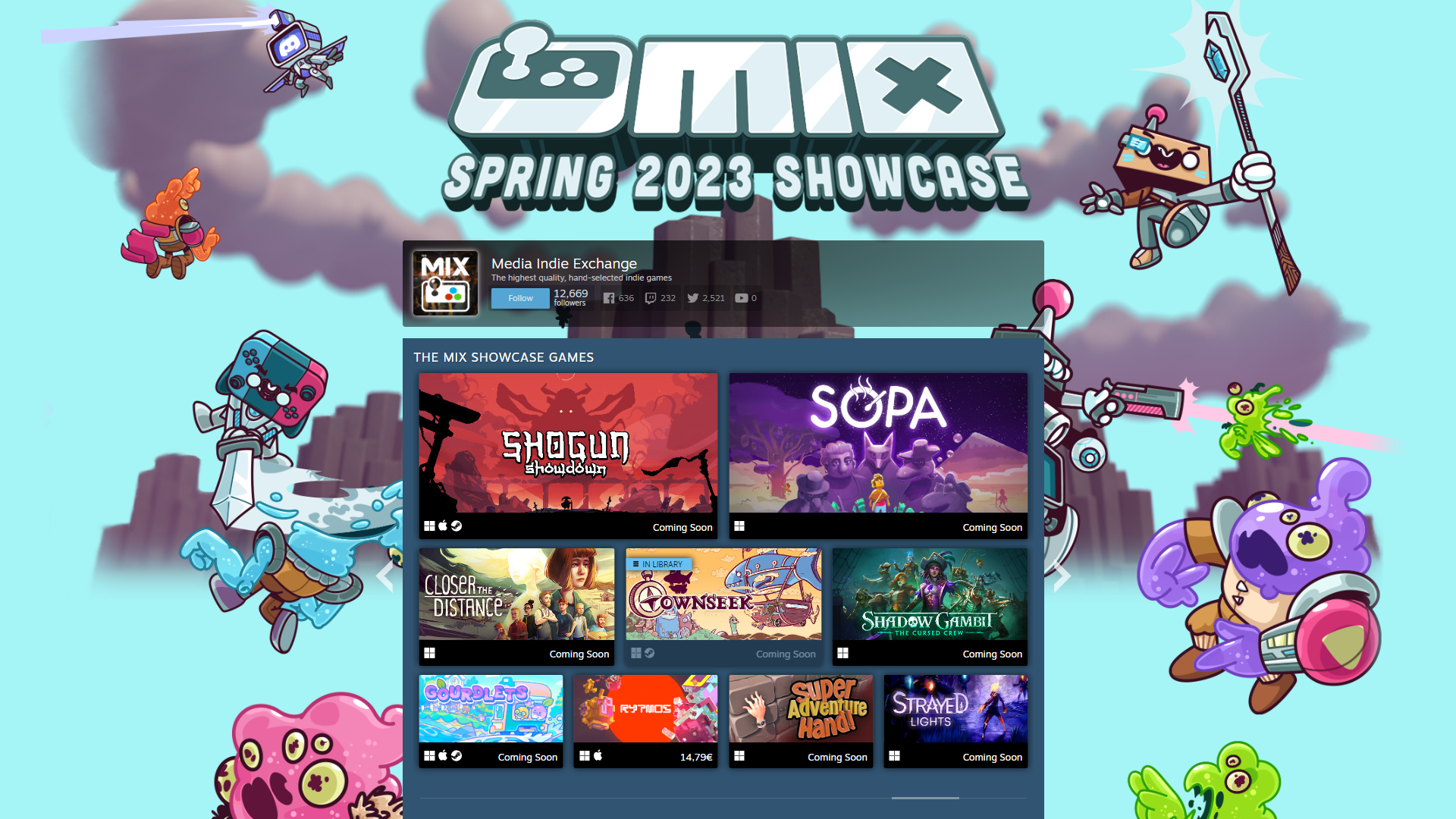 If you're joining in from The MIX event page, and have enjoyed what you've seen, please consider adding us to your wishlist and following the game! 🦈 We have been hard at work in the game's development. And while there's still many months of work ahead, we're cooking an ocean's worth of content! 🙌

You can also join us over to discuss the event and the game over at our Discord Server! You can also give us a follow on Twitter for more sneak peaks and news of how the game is coming along! Alternatively, we'll continue posting news to our blog! Feel free to follow wherever is most comfortable for you!
Well then, we hope that you continue keeping our game on your sights! We look forward to showing you more surprises in the future! Cheers! 🐳